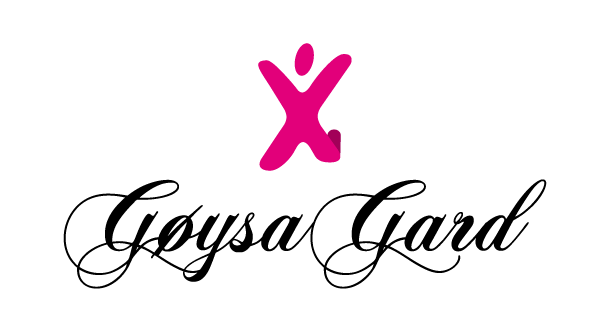 Explore Lysefjorden from the perfect starting point
AVAILABLE BEDS:
21 COMFORTABLE BEDS DIVIDED INTO 3 APARTMENTS (8+8+5)
NEAREST AIRPORT:
STAVANGER AIRPORT SOLA, 59KM / 45MIN (MAP)
NEAREST CITIES:
– JØRPELAND, 16km
– STAVANGER, 45km (Ryfast tunnel)
FACILITIES:
– Free WIFI
– BBQ facilities
– Beautiful garden
– Free parking
– Bike rental
– Conference facilities
– For more activites while staying at Gøysa Gard, check this link
CONTACT:
– booking(at)lysefjorden.com
– Phone: 0047 919 03 919
At Gøysa Gard, we can accommodate up to 21 guests in three separate units: The Farmhouse, The Old Farmhouse and The apartment. Surrounding the house is a charming garden with several seating areas for relaxation, in addition to a larger common area equipped with benches and grill.
Our wish is that you, as our guest have a comfortable and eventful stay, and we will be happy to assist you and attend to your needs and wishes during your stay
Gøysa Gard is located centrally in Forsand.
Looking to host a meeting or a gathering? We have the perfect venues, read more about it here.
The surrounding area
From the farm there is a path down to the fjord, which is only 150 meters away. There are two grocery stores by the fjord and within 10 minutes walk.
"The Pink Ferry Dock" is also within 10 minutes walk. From this dock there are public transportation by both bus and boat taking you in the fjord, to Preikestolen,  Jørpepand and to Stavanger.
Whether you are planning to explore Preikestolen/Pulpit Rock, Kjerag, Flørli og simply to enjoy the raw Norwegian nature, Gøysa Gard s is the perfect place to stay.
Additional information
At Gøysa Gard we follow the advices from The Norwegian Institute of Public Health's regarding  COVID-19. 
Gøysa Gard is an Eco-Lighthouse (Miljøfyrtårn) certified farm, which means that we focus on sustainable tourism and to leaves as little an environmental footprint on our fjords and nature as possible.
It also possible for bigger groups to rent the whole farm for conferences, teambuilding, courses and other social events.
This part of the house was built in 2009 and contains all modern amenities to make sure you have a comfortable stay. The house has its own entrance and goes over two floors. In the house you will find 3 bedrooms all located on the 2nd floor with a total of 8 beds.  The bedrooms are equipped with dressers, hangers, mirrors and a chair. In the hallway on the second floor you will find a small seating area. From the family room there is also a smaller terrace where you can enjoy the sunset over Lysefjorden.
On the 1st floor there are 2 fully equipped bathrooms. In this floor you will also find a large open kitchen / dining & living room area. There are two dining table where you can sit up to 22 persons while enjoying a stunning fjord view. Outside the dining area there is a terrace for the sunny days.
This section of the house can be opened up with The Old Farmhouse for bigger groups up to 16 persons.
2 bathrooms with shower and wc. (Bathtub in one of them also)
Private terrace and a roof terrace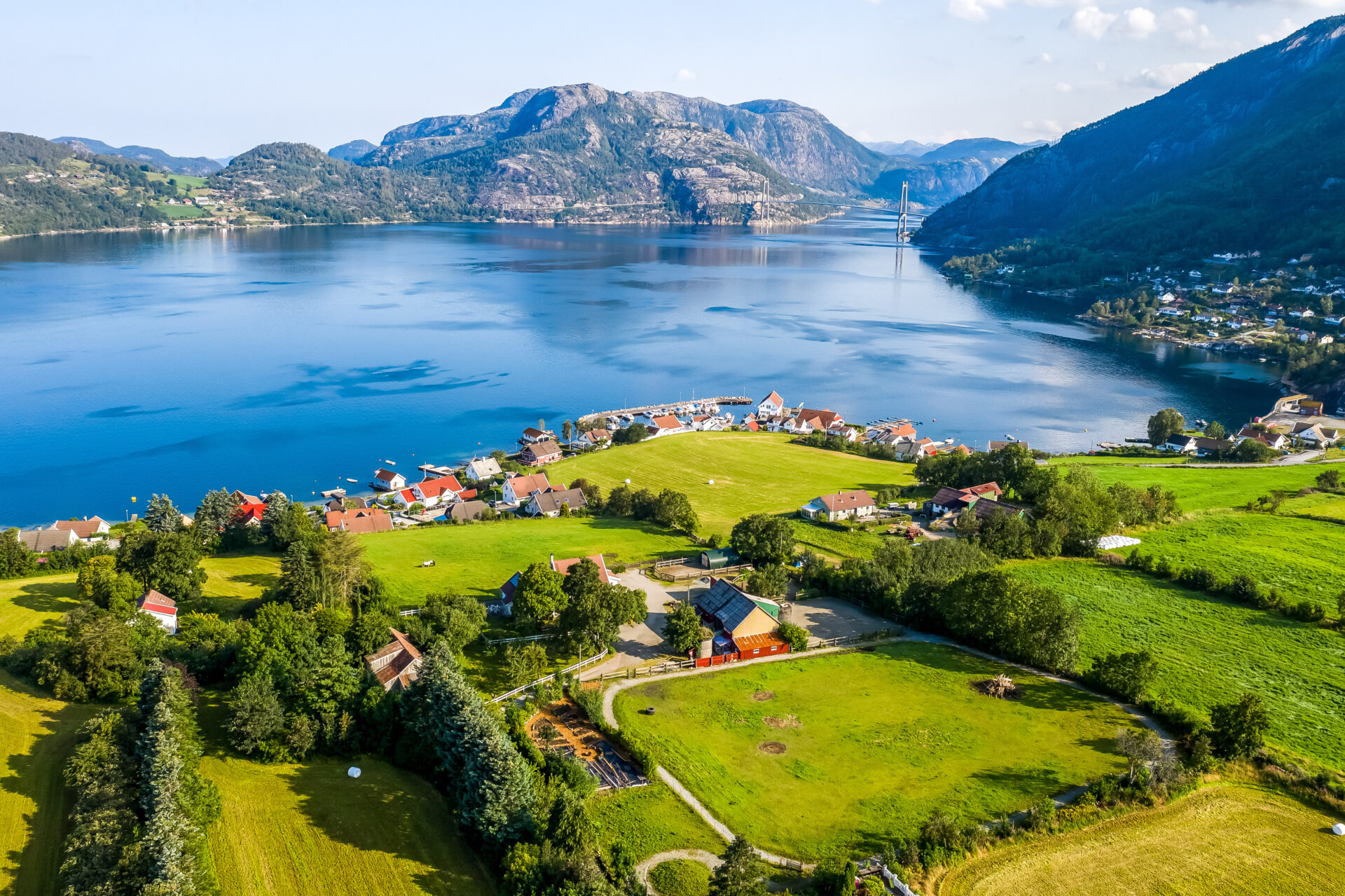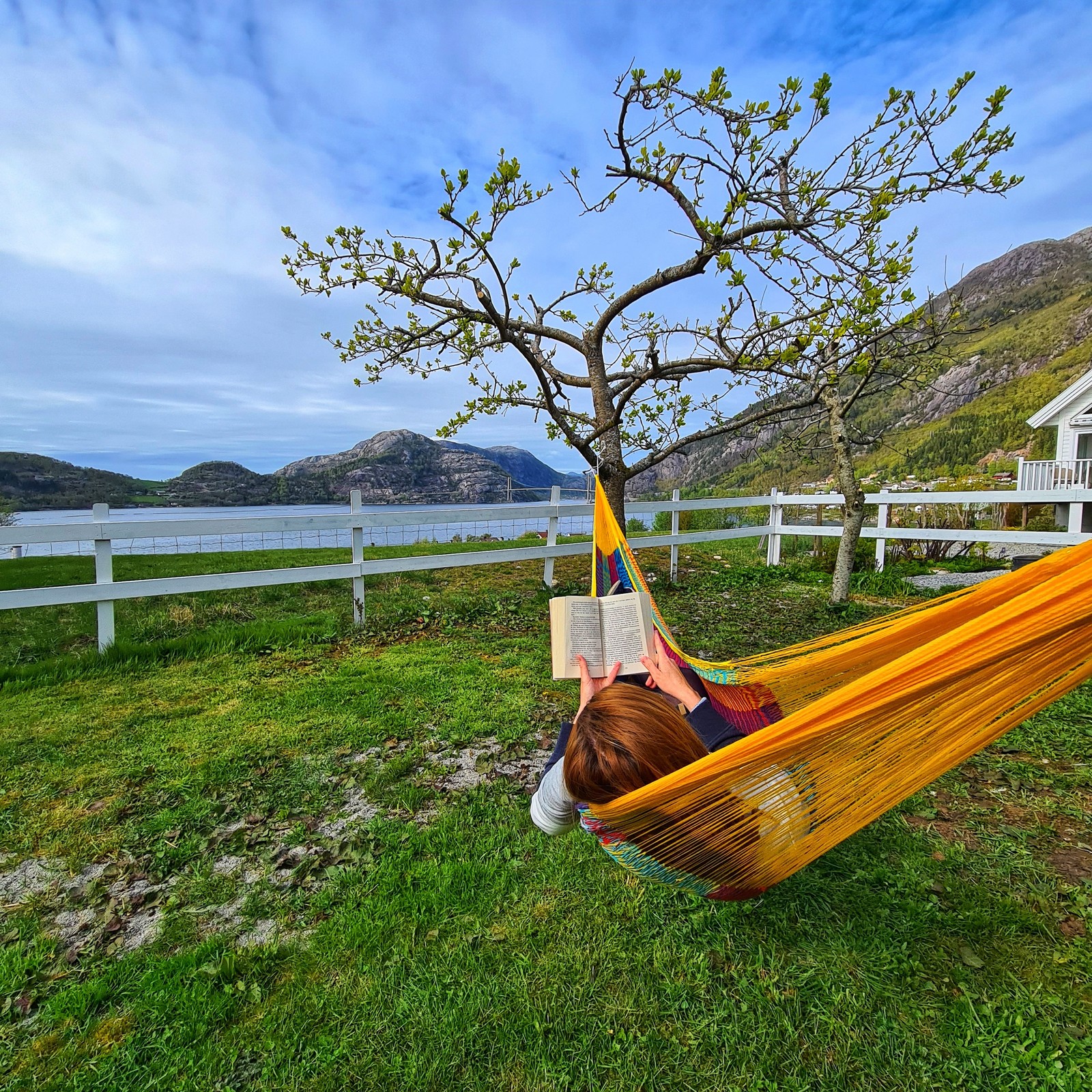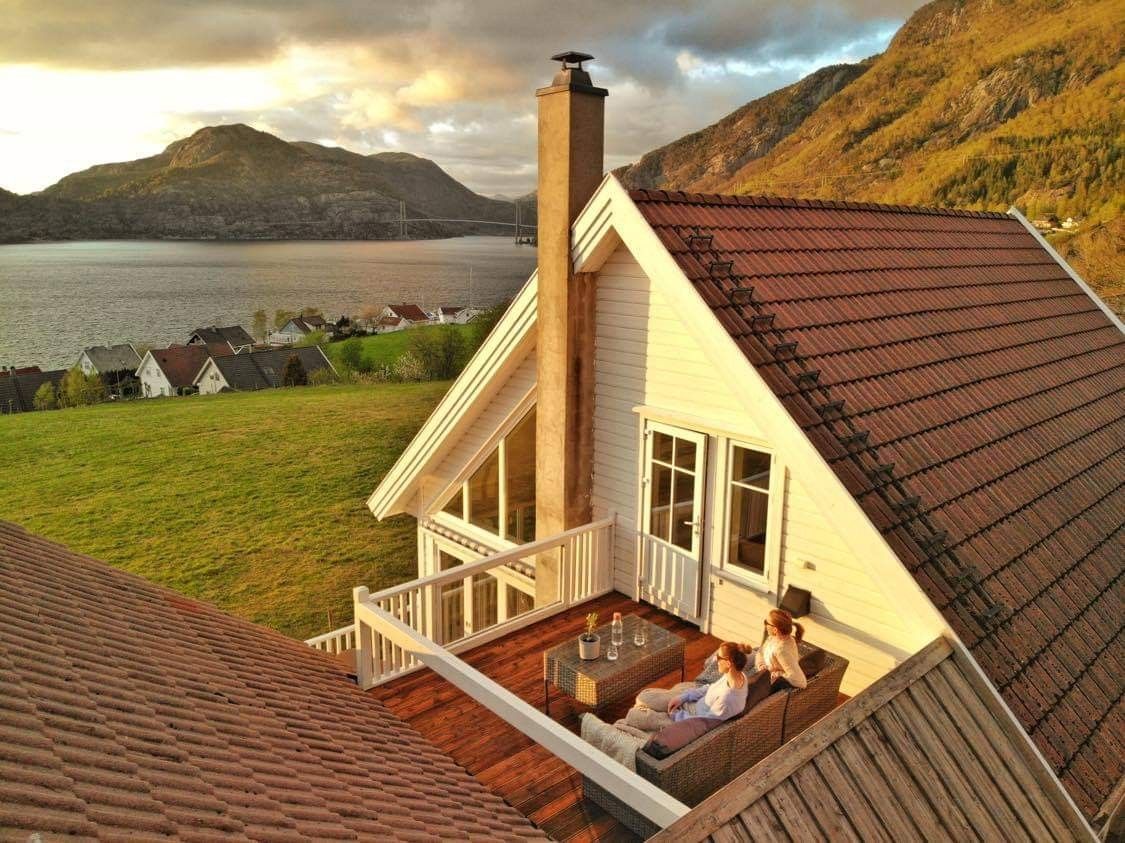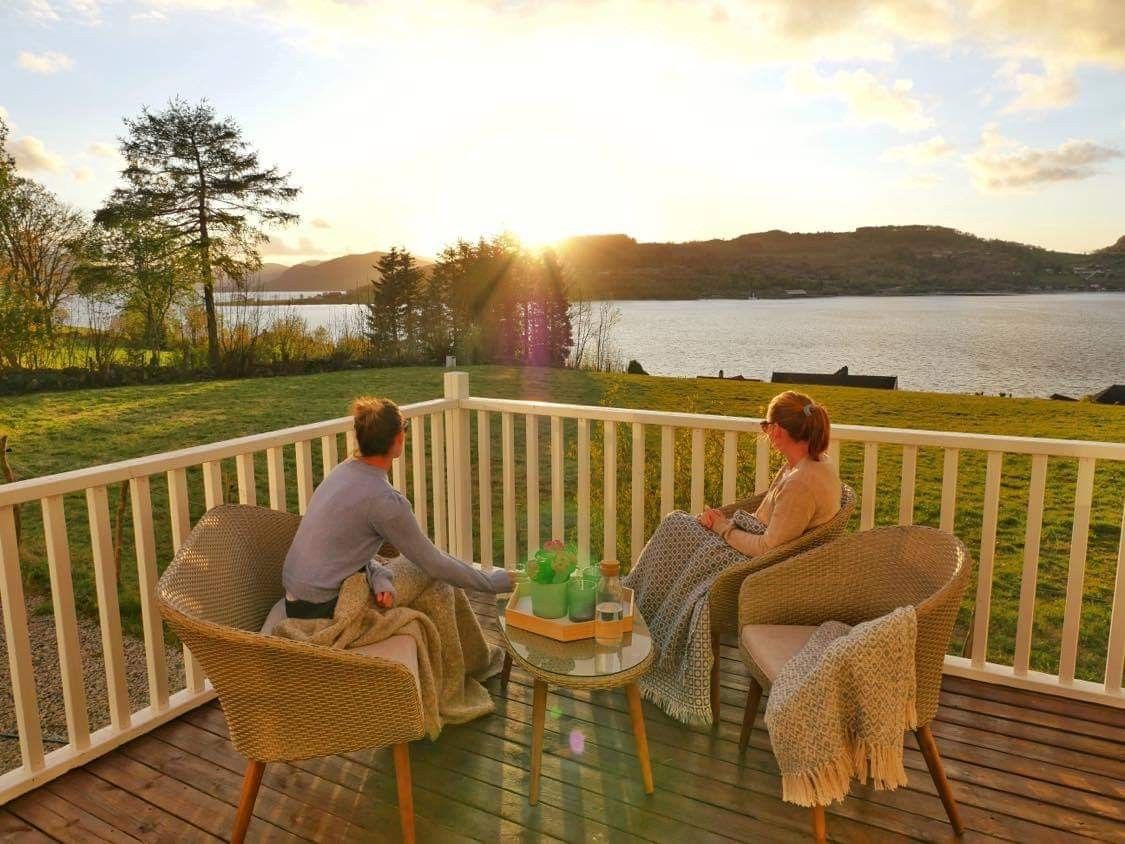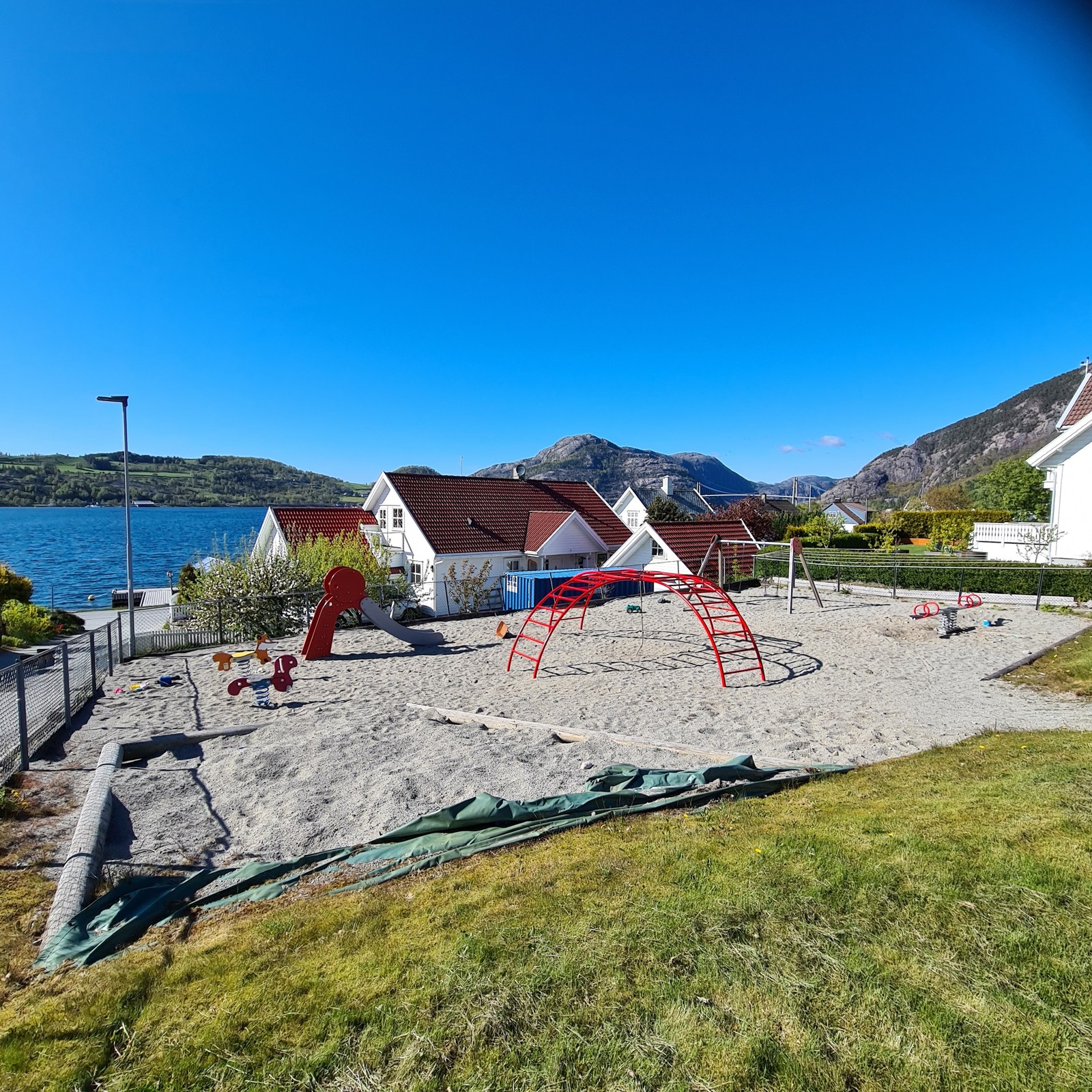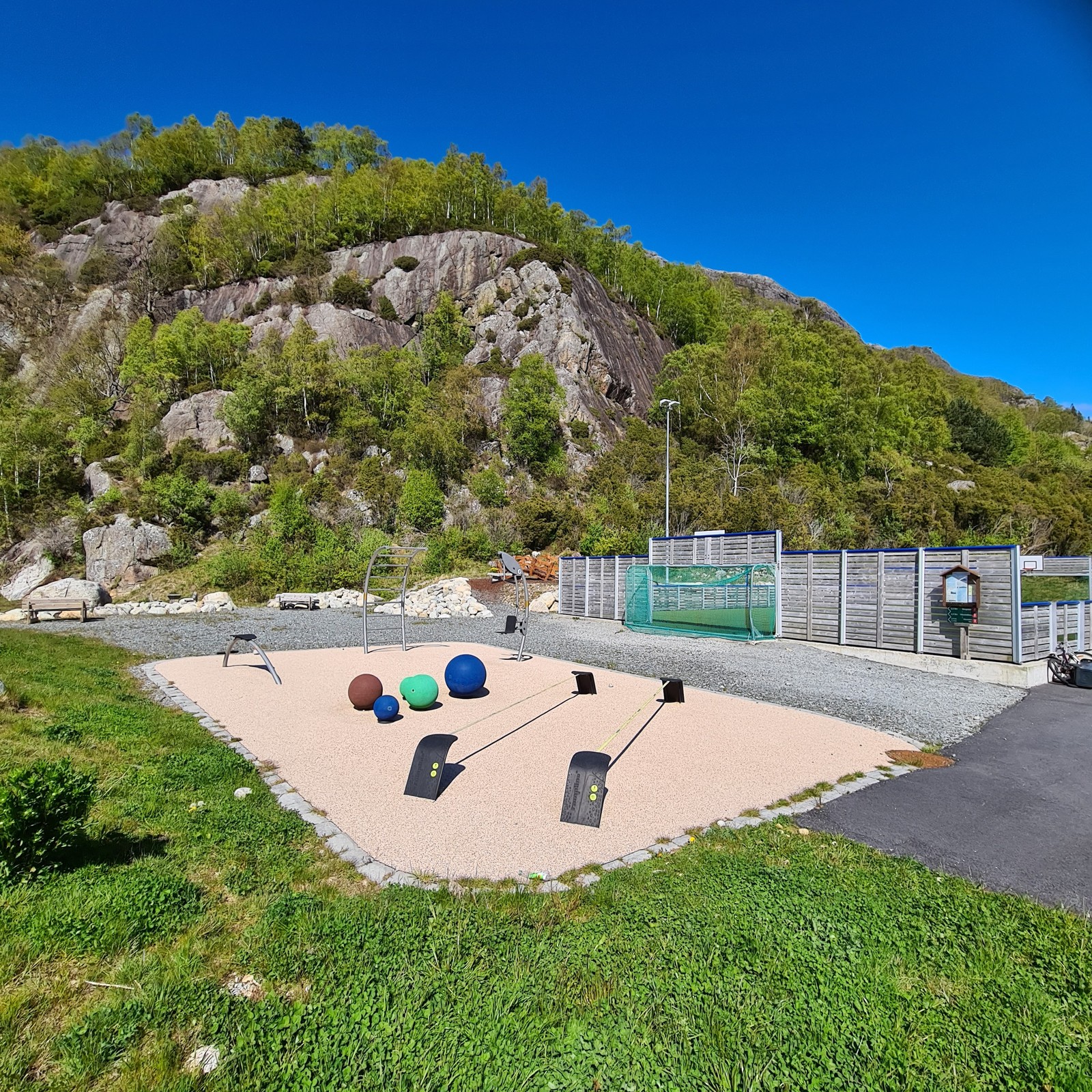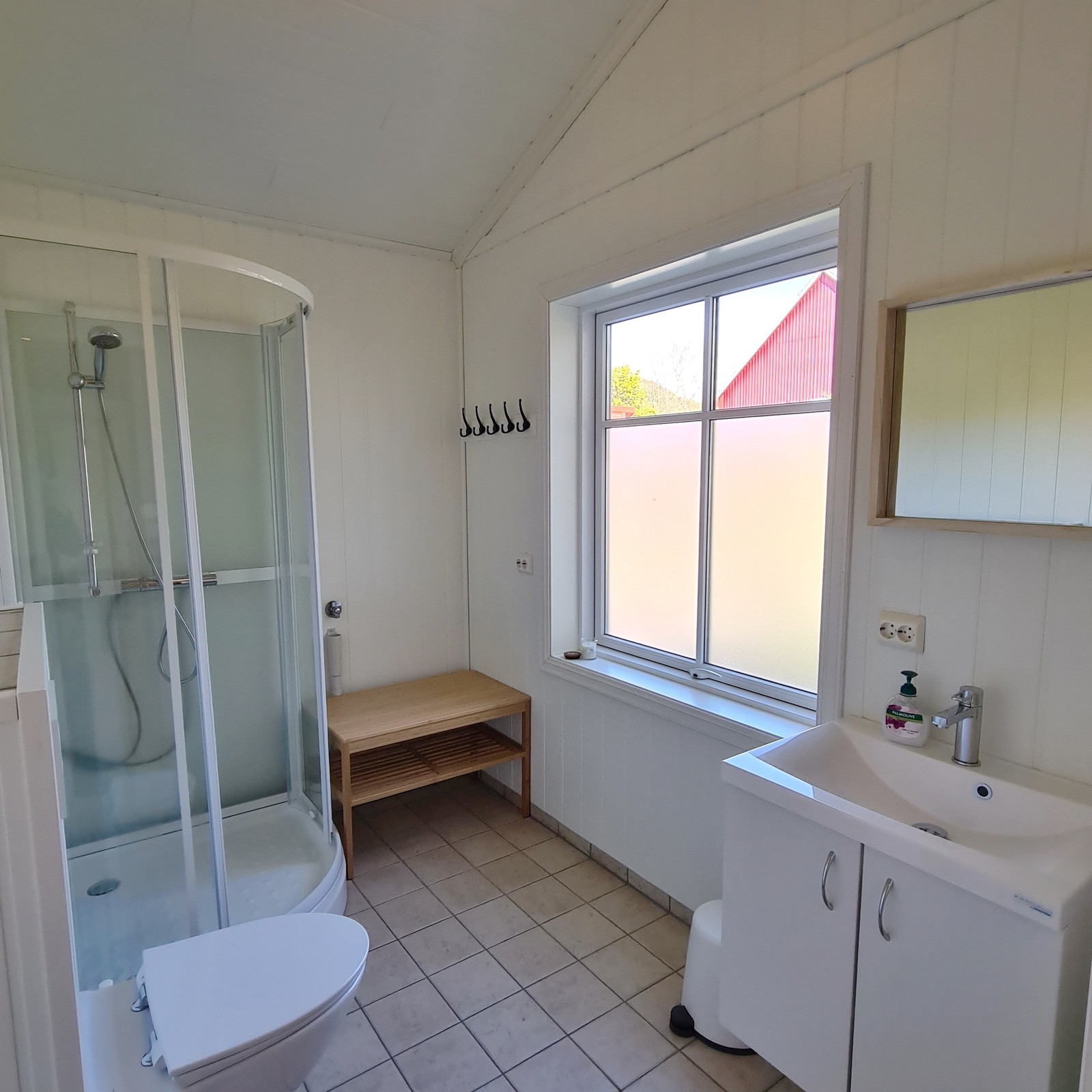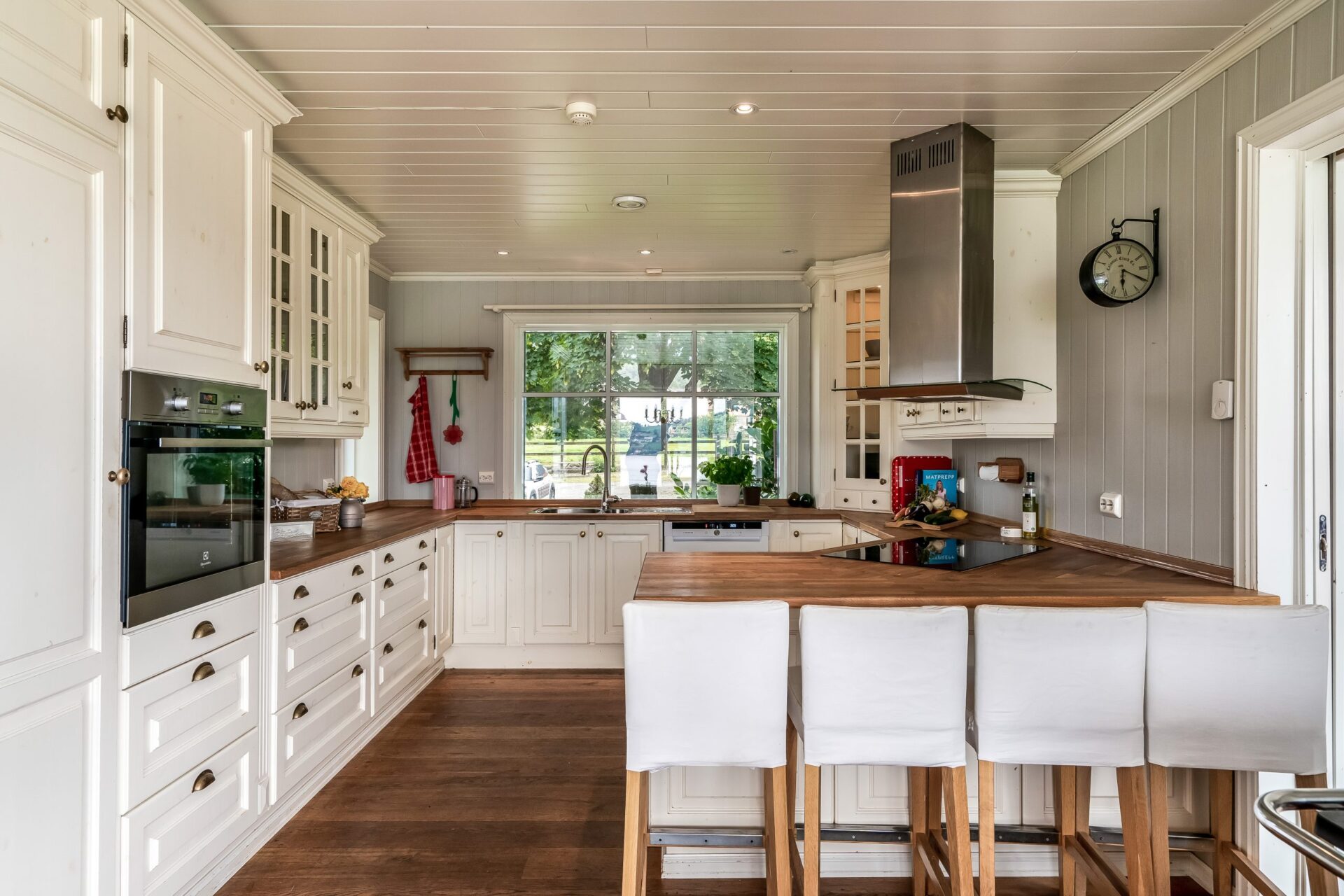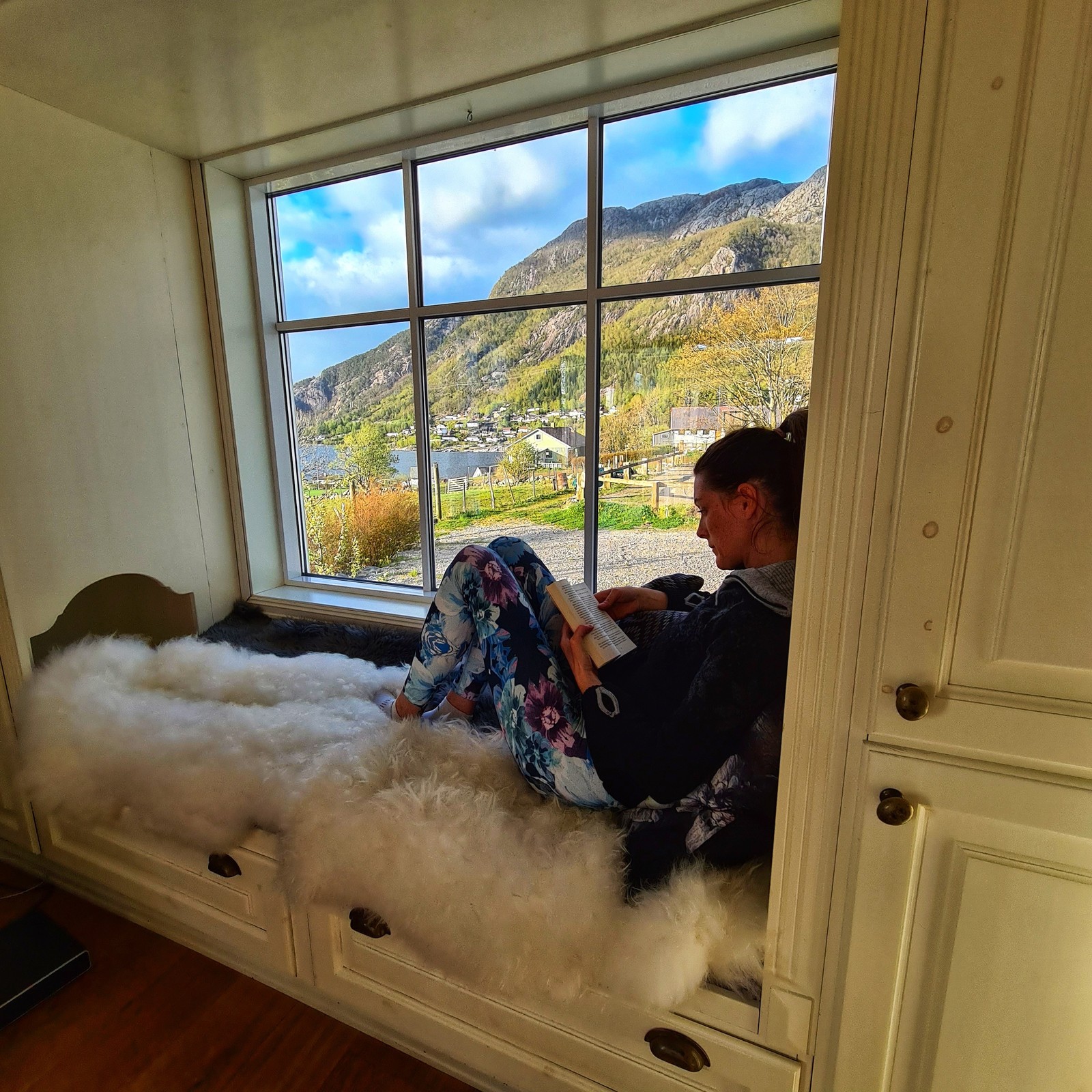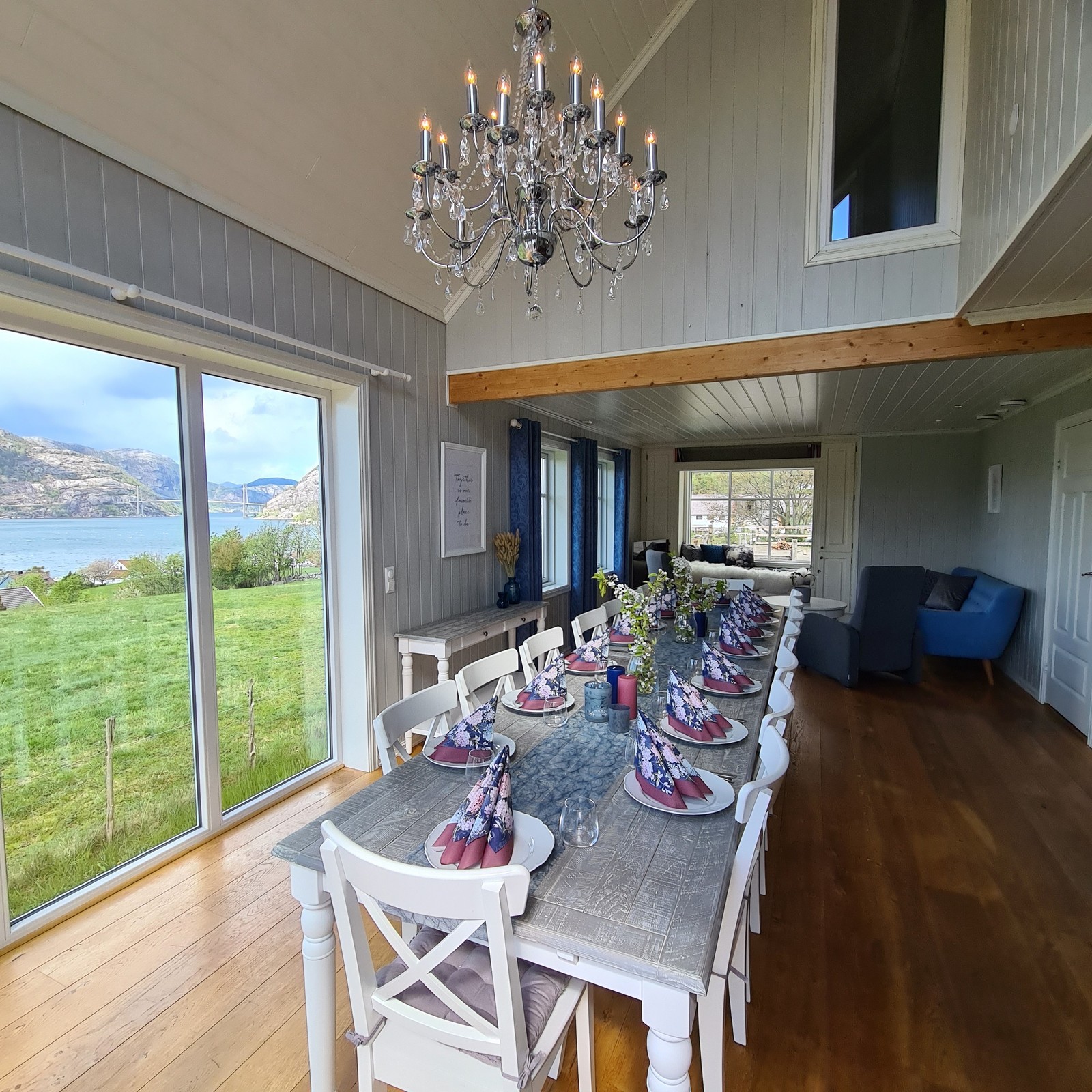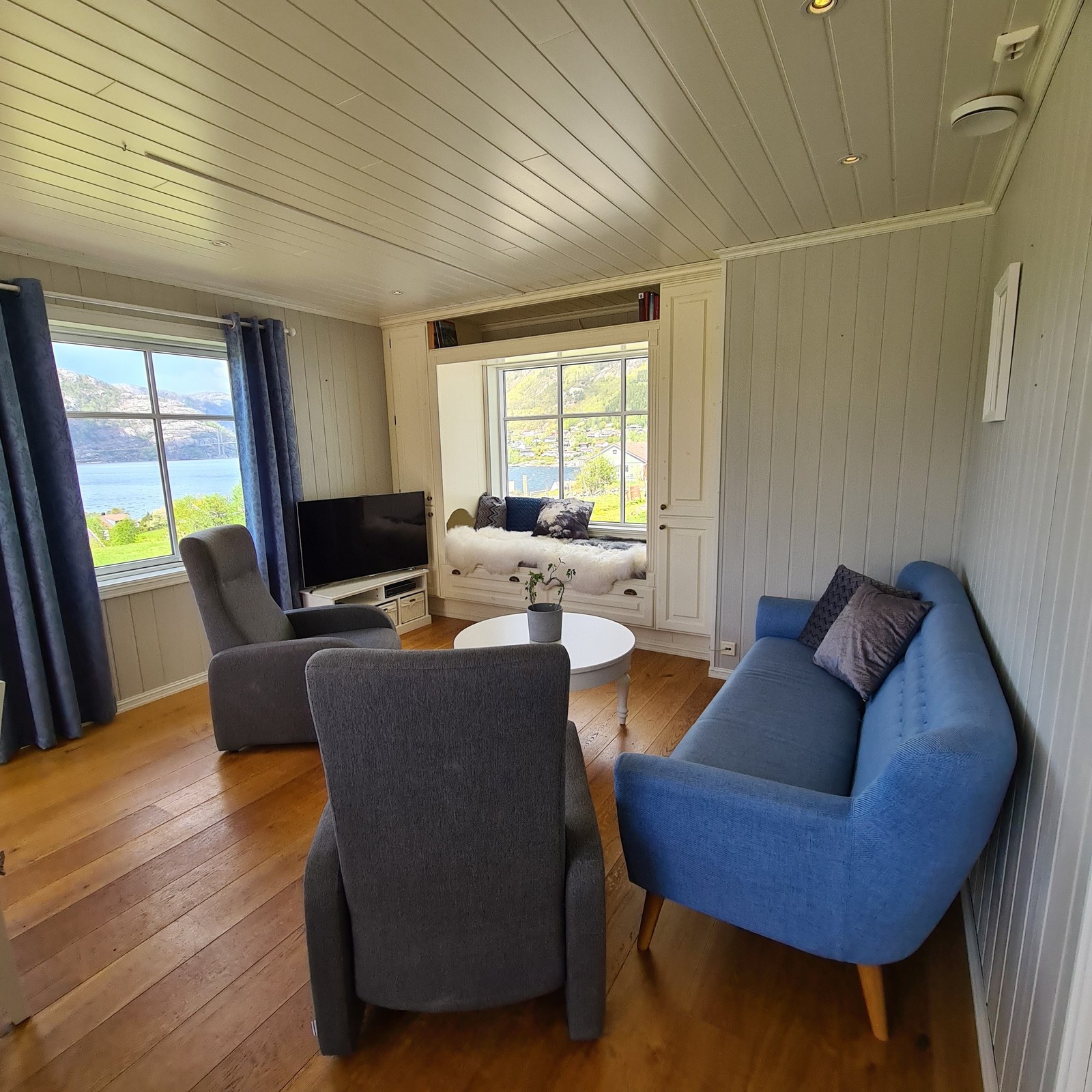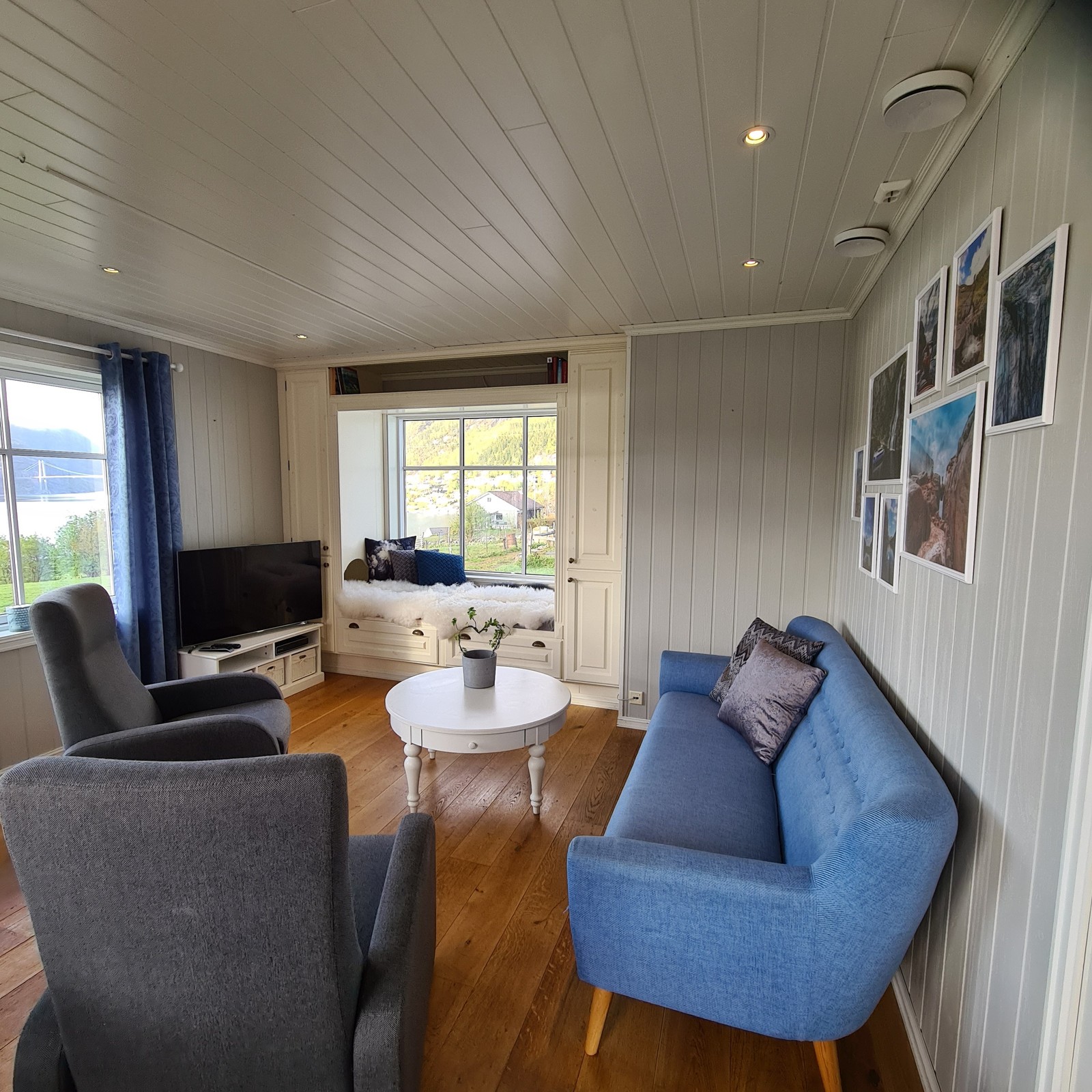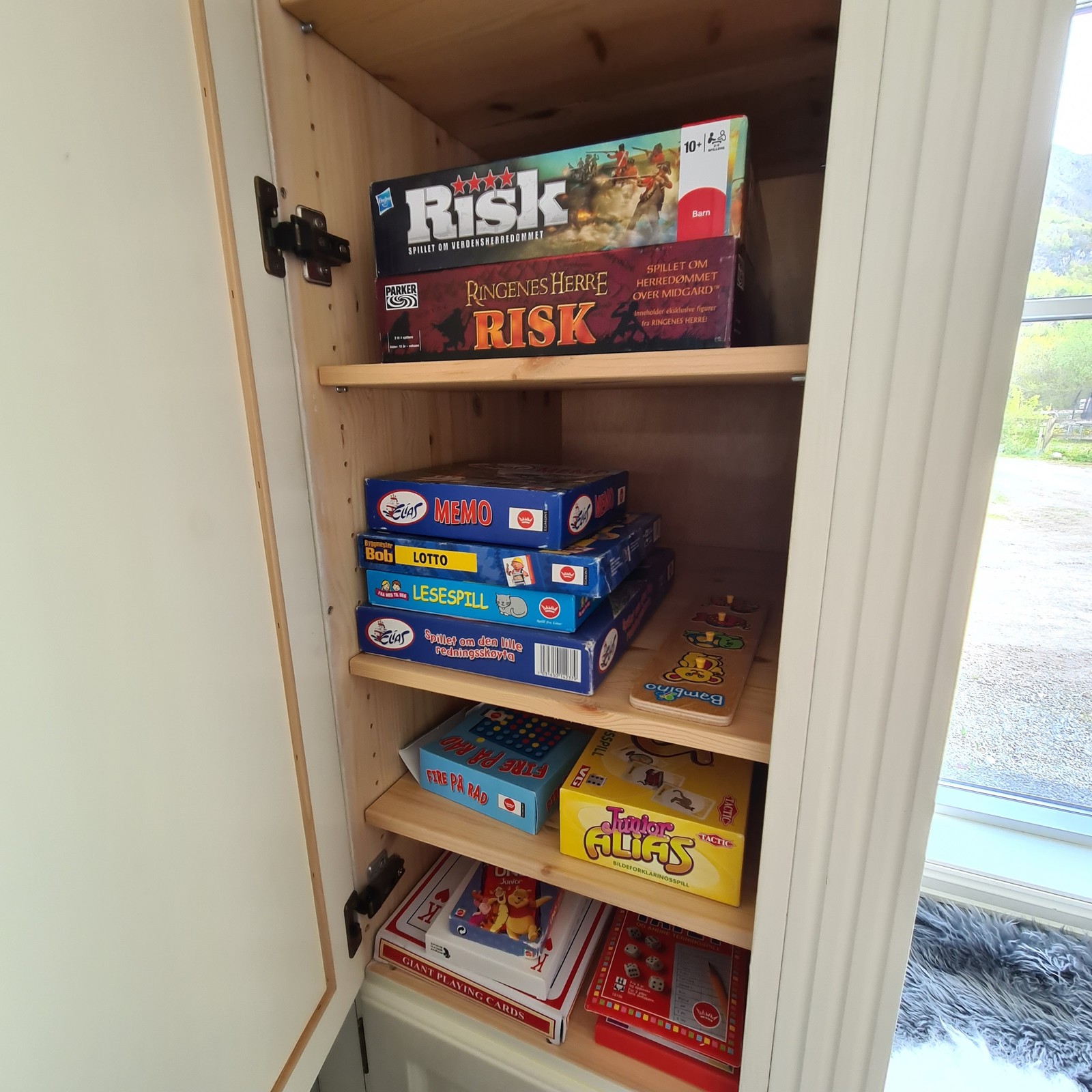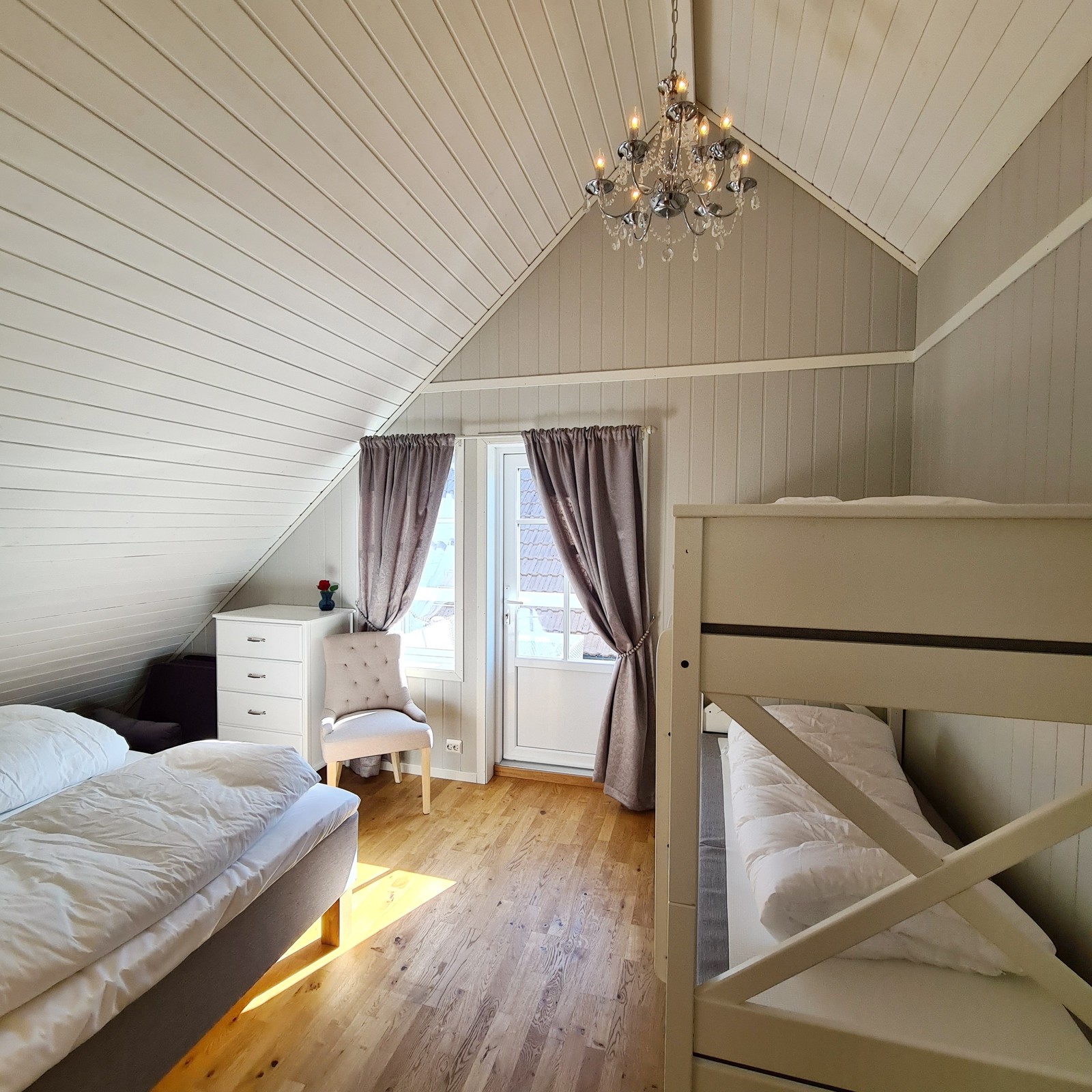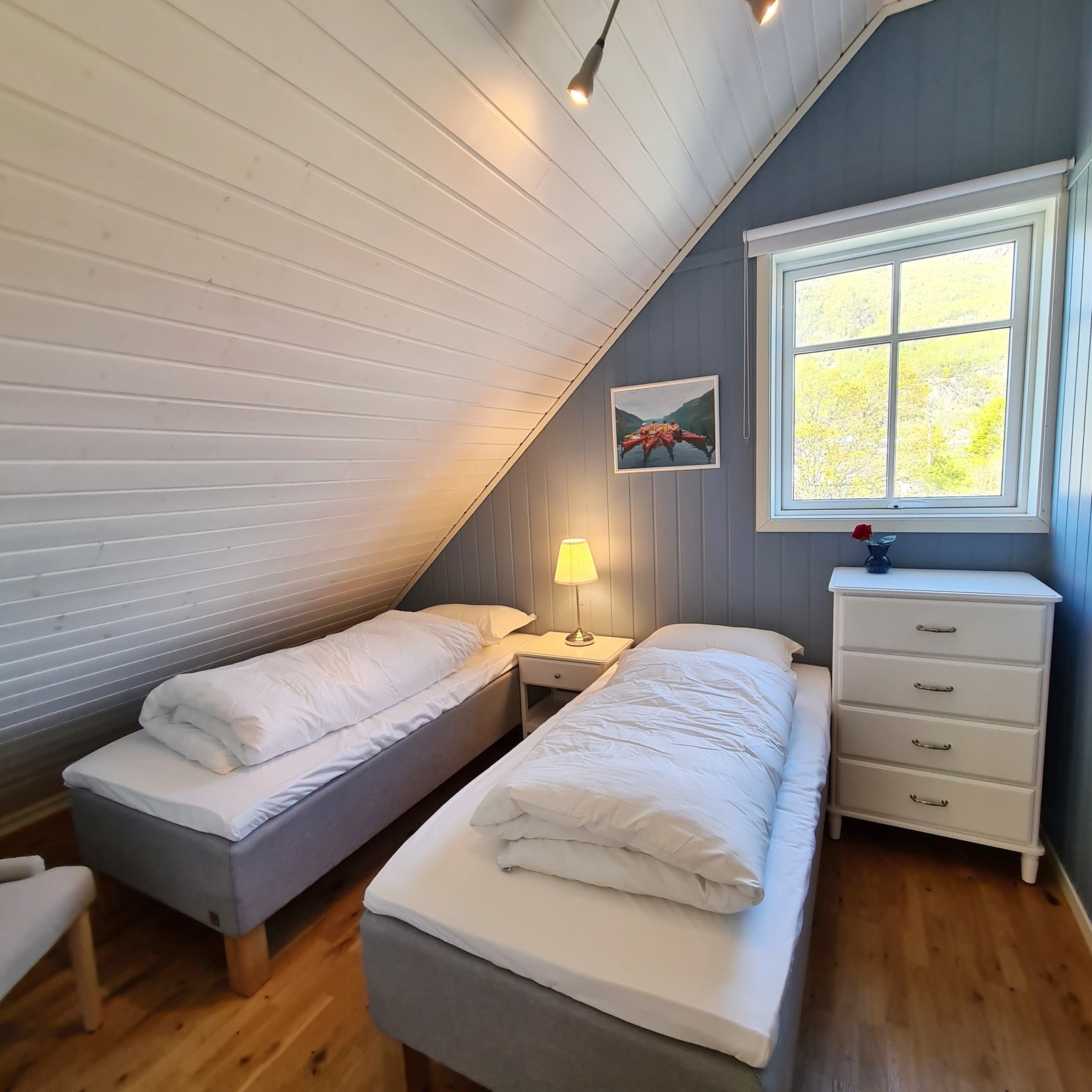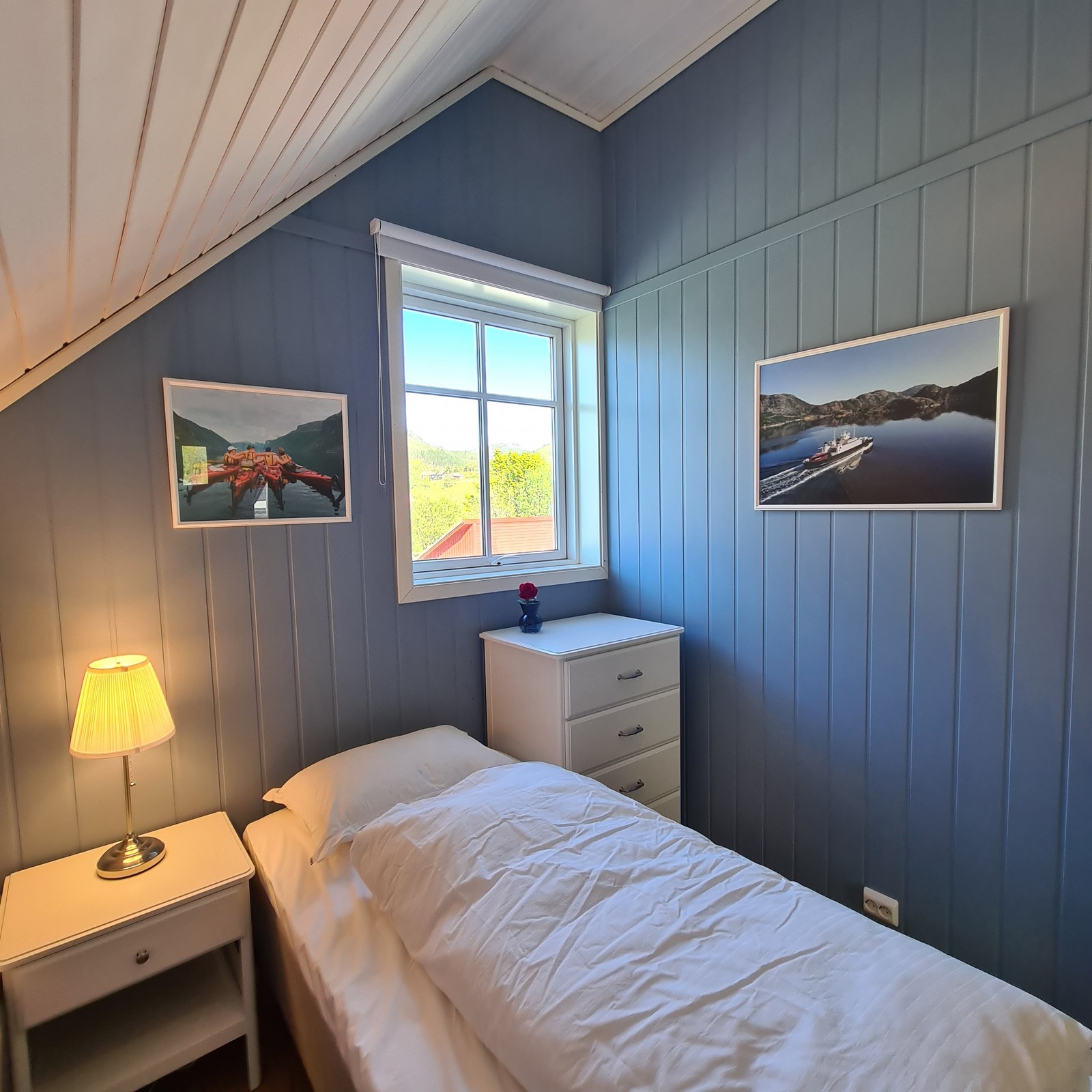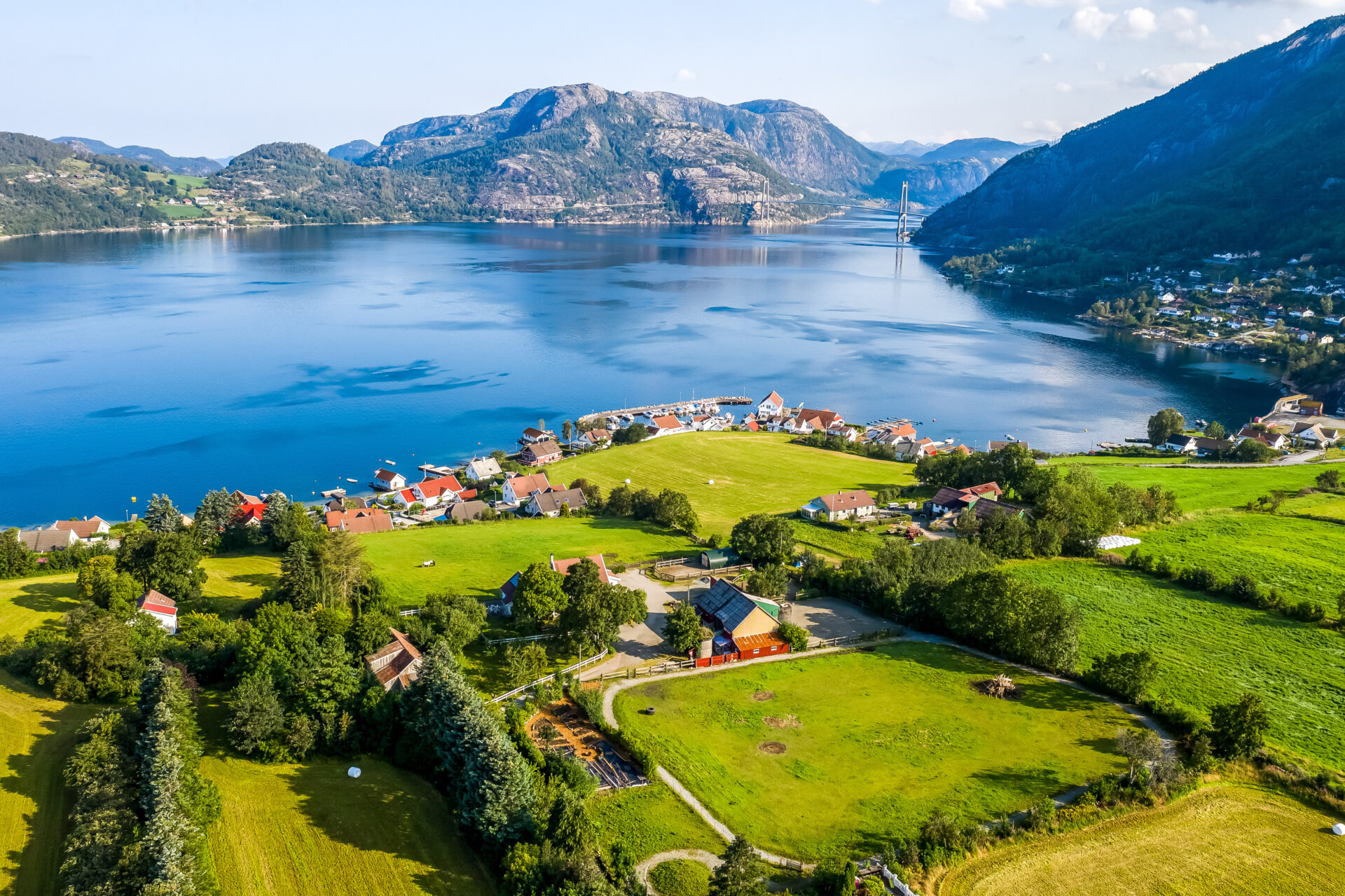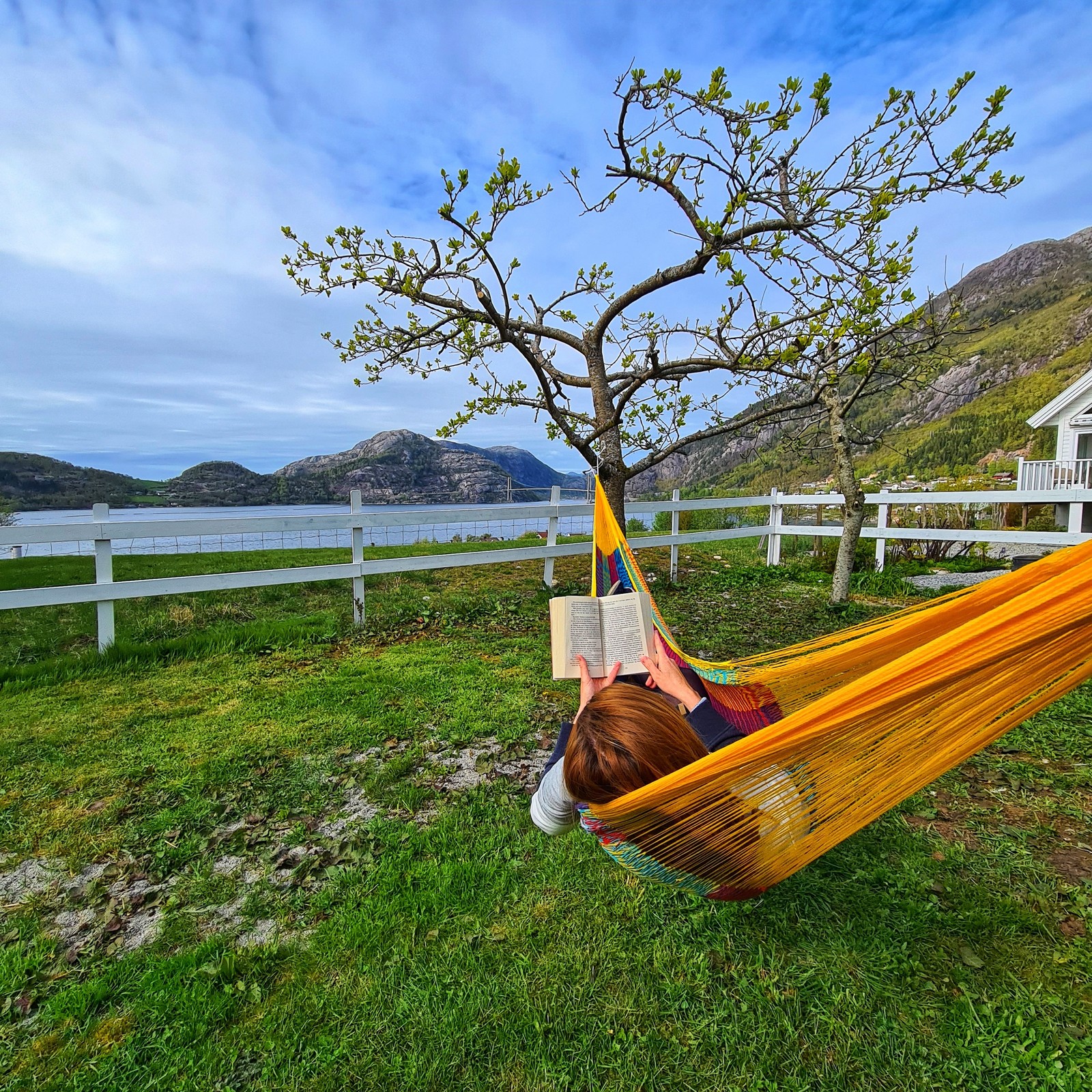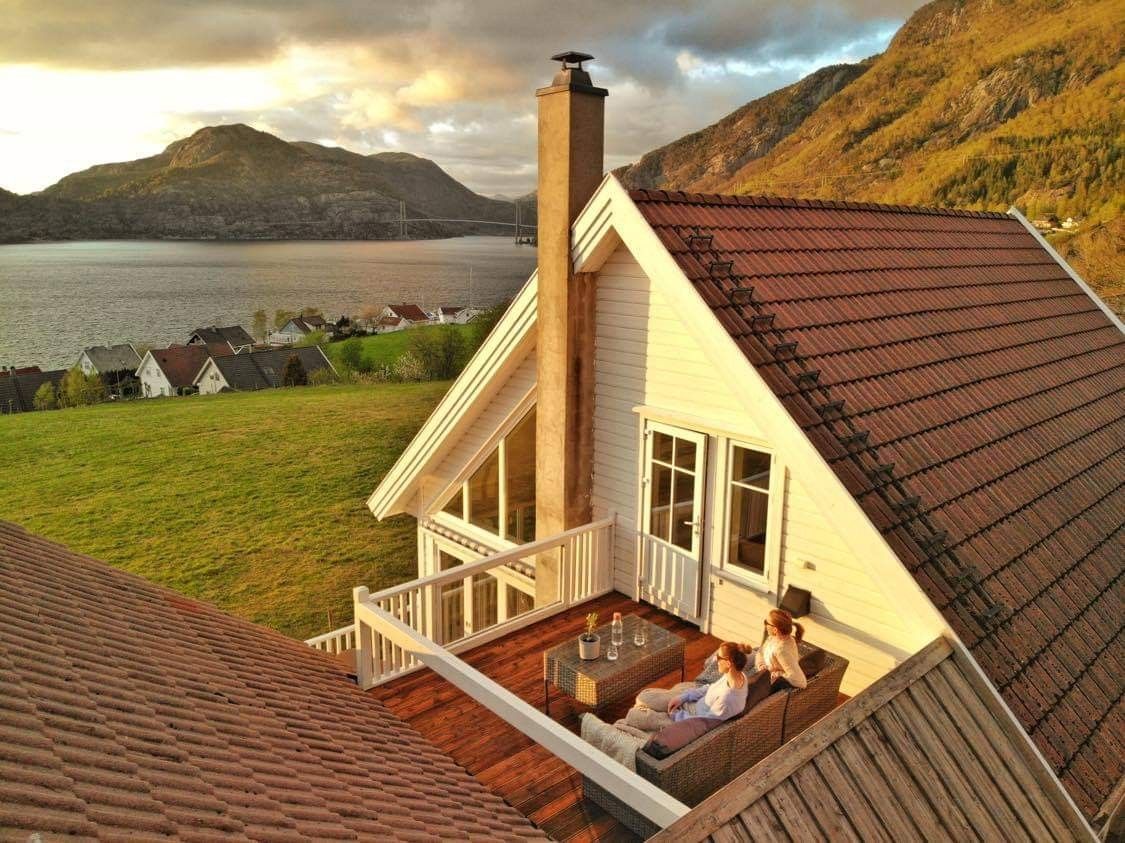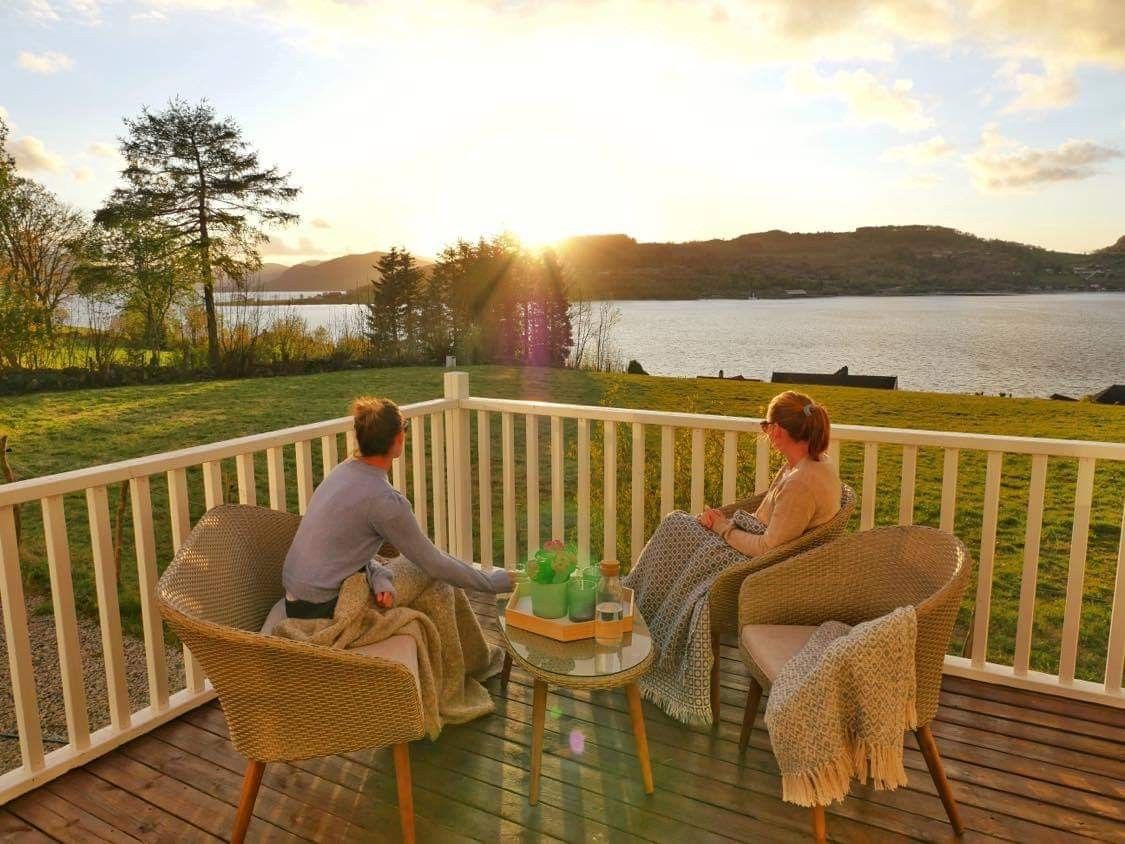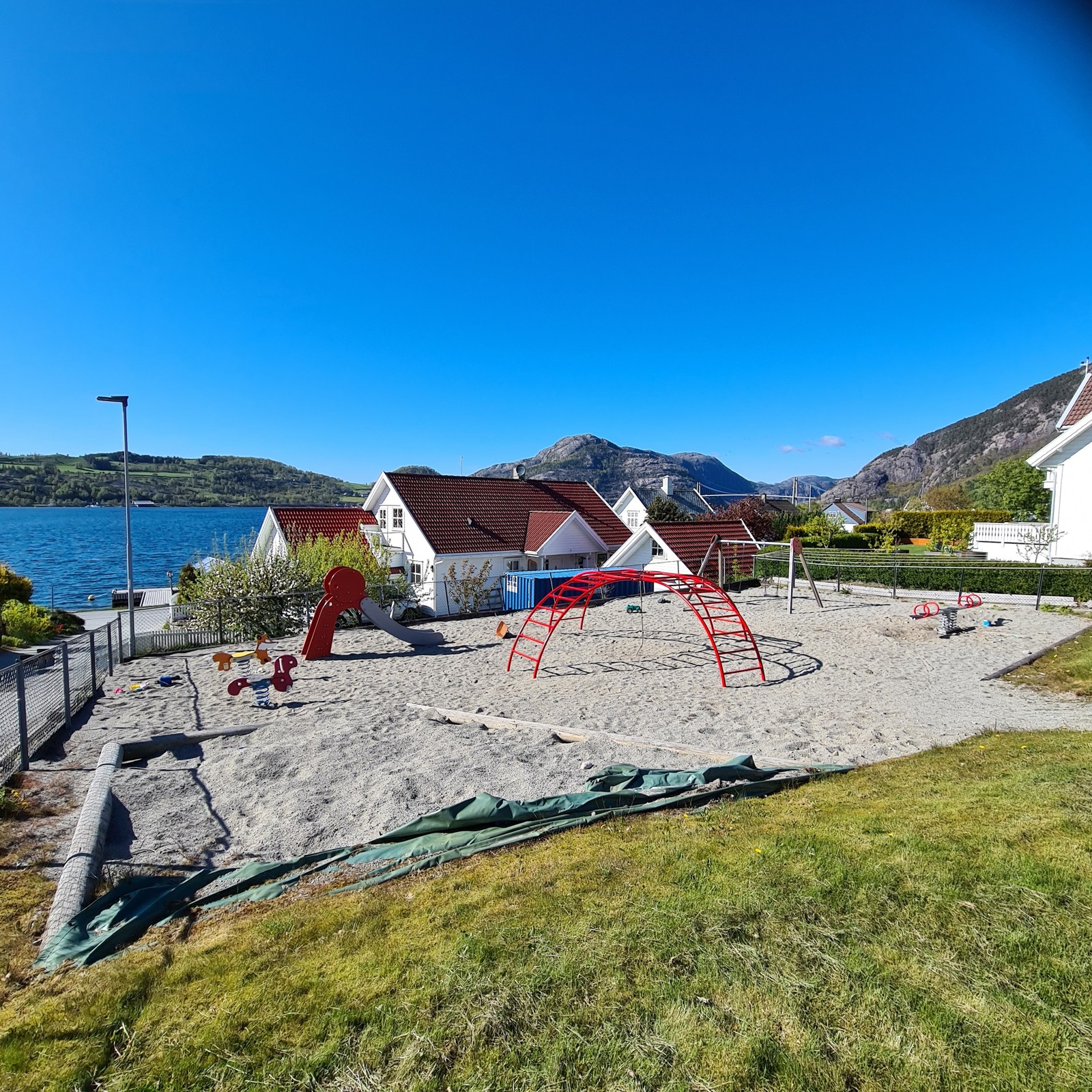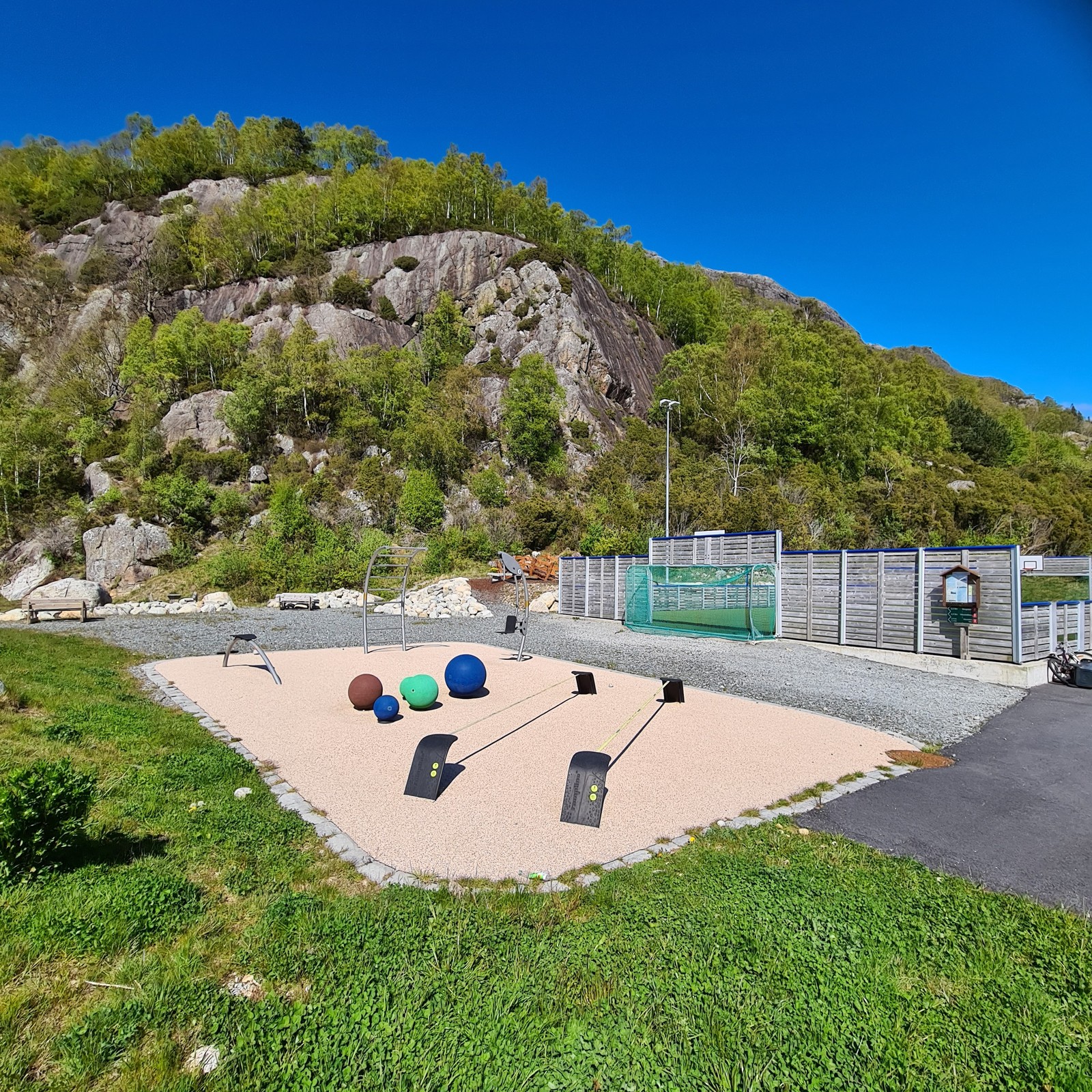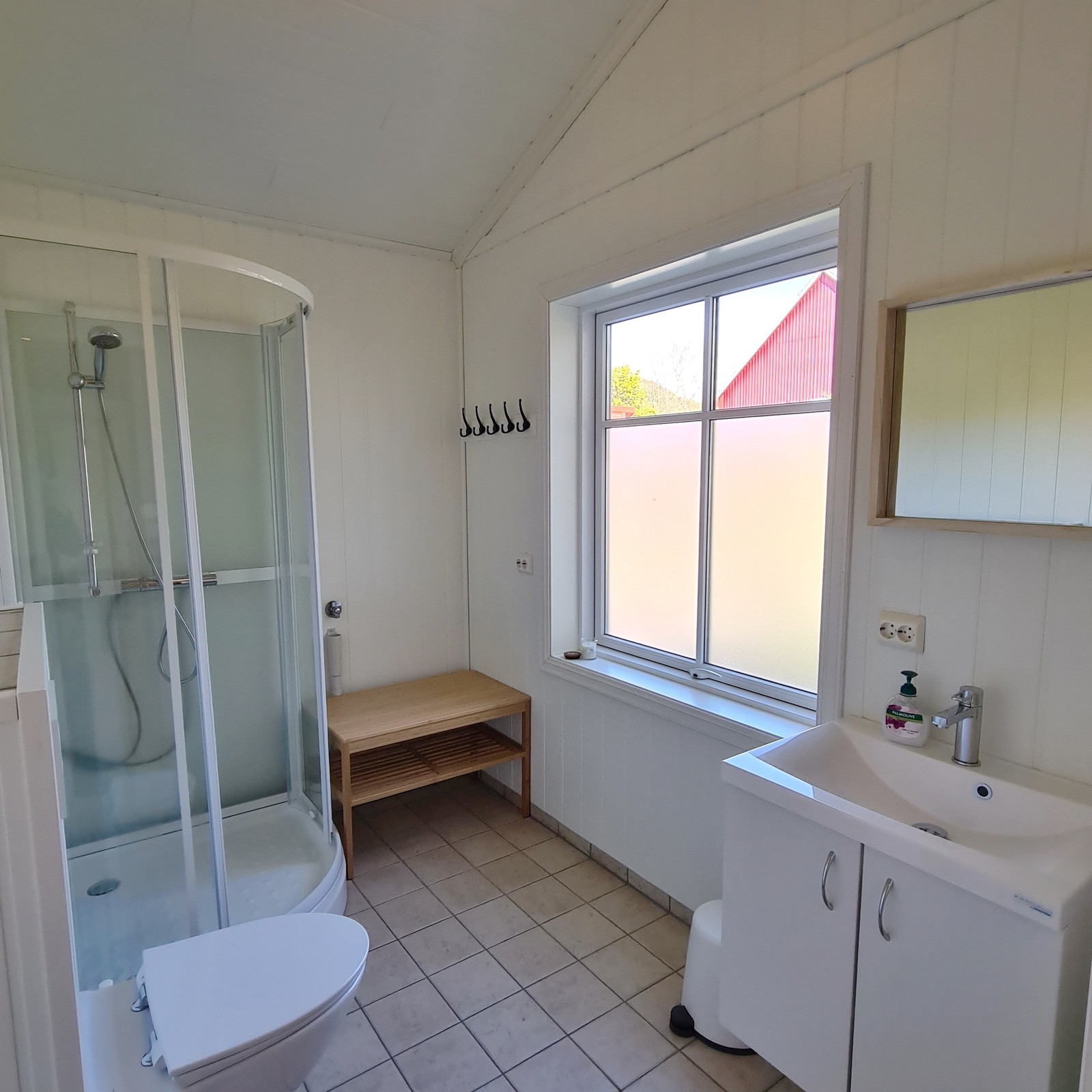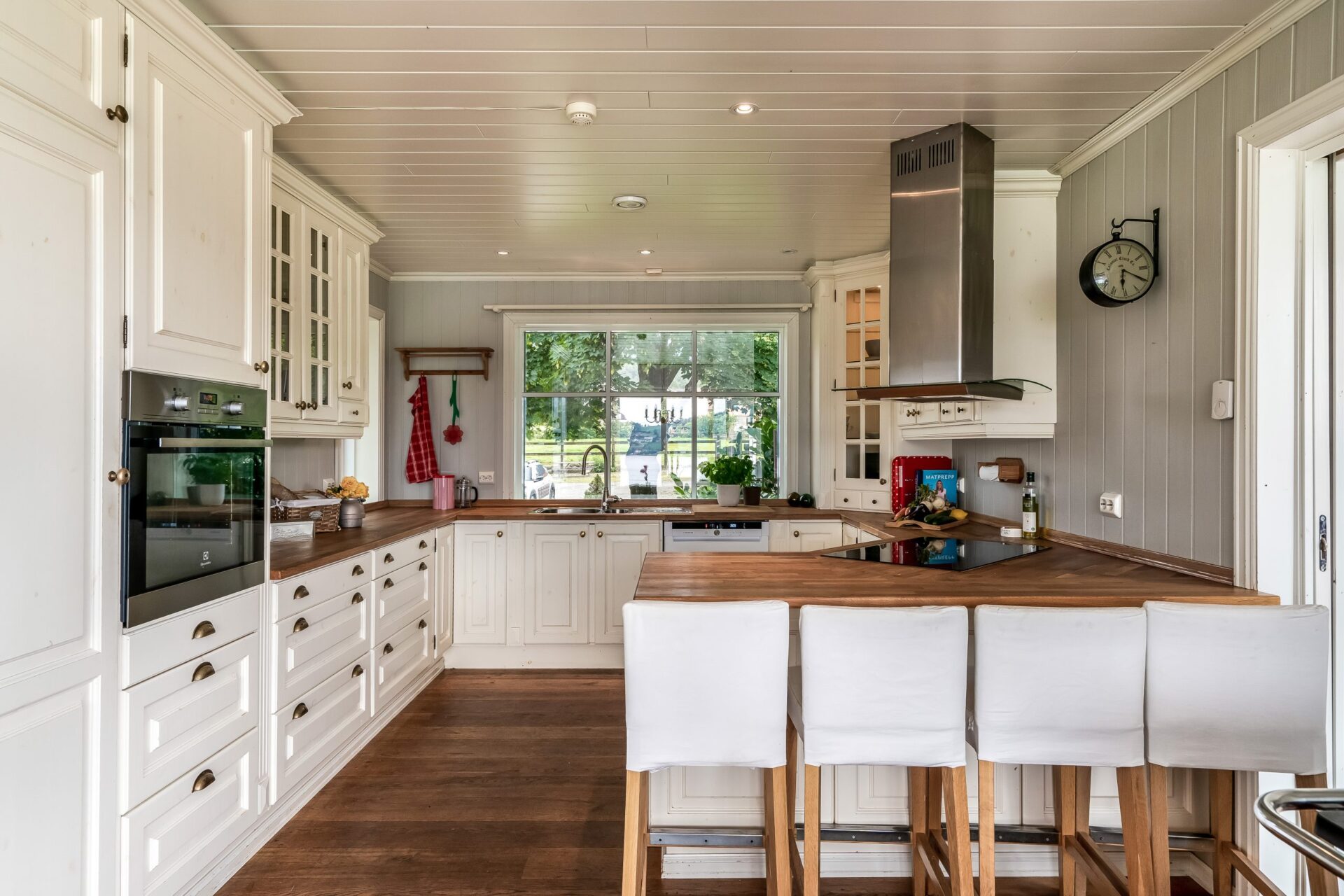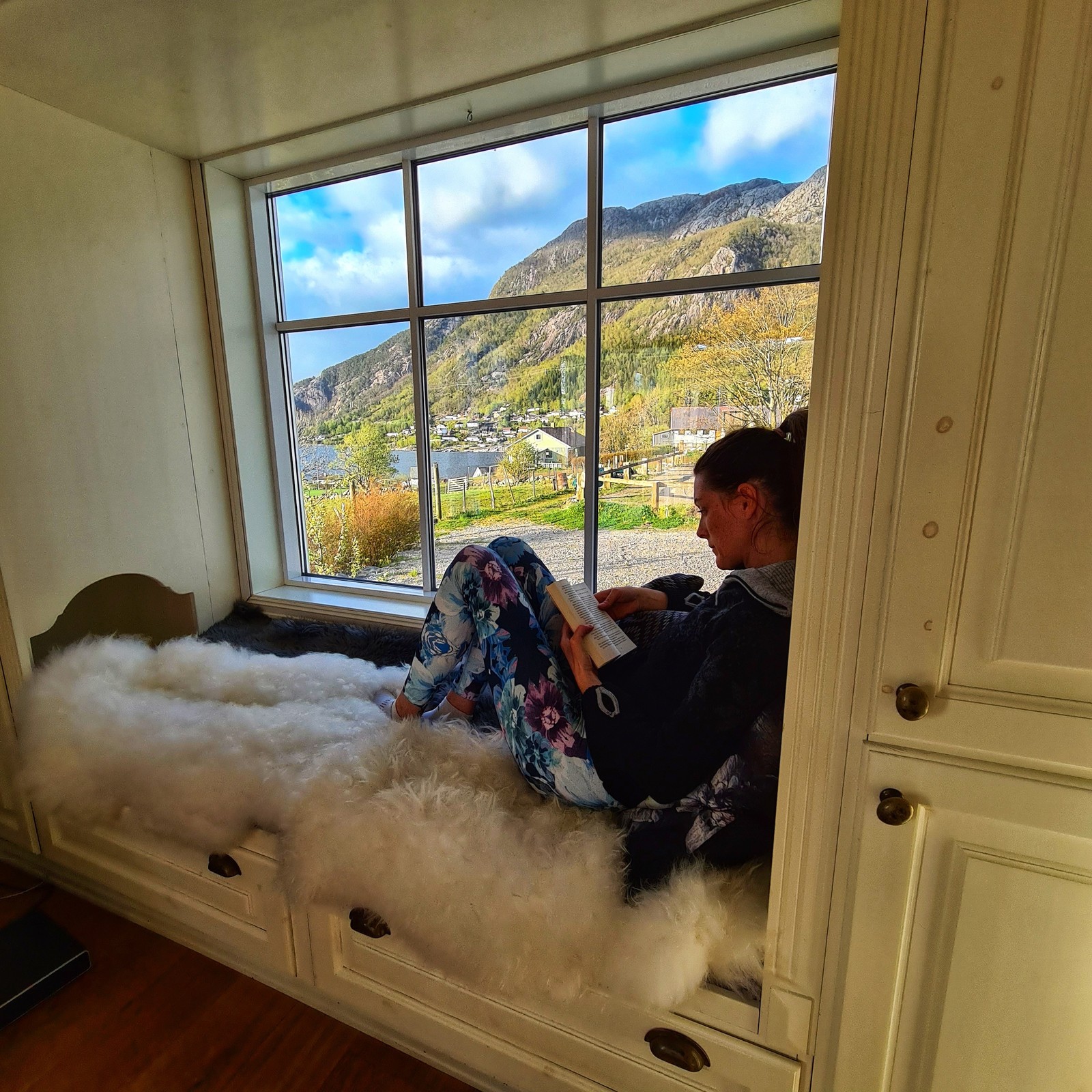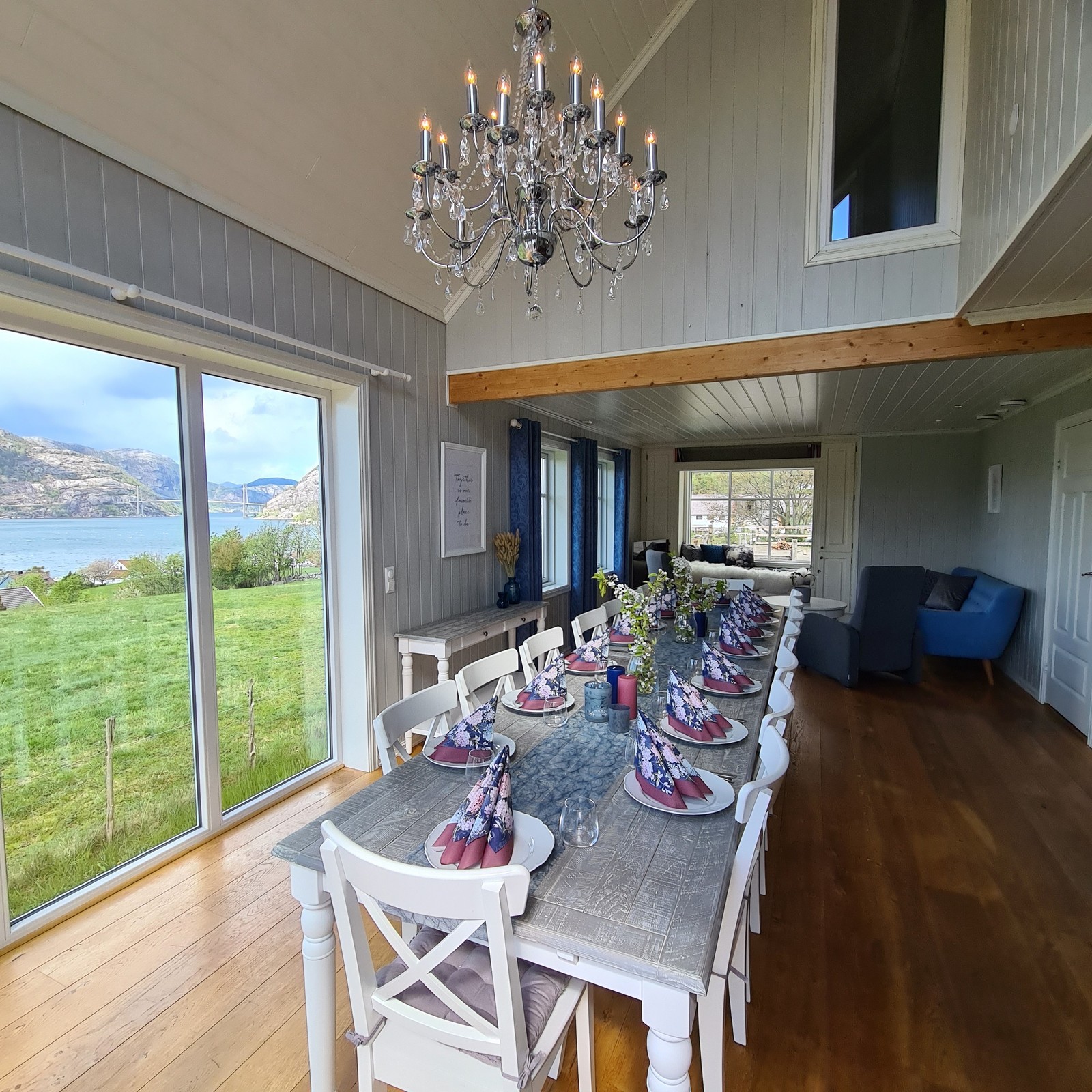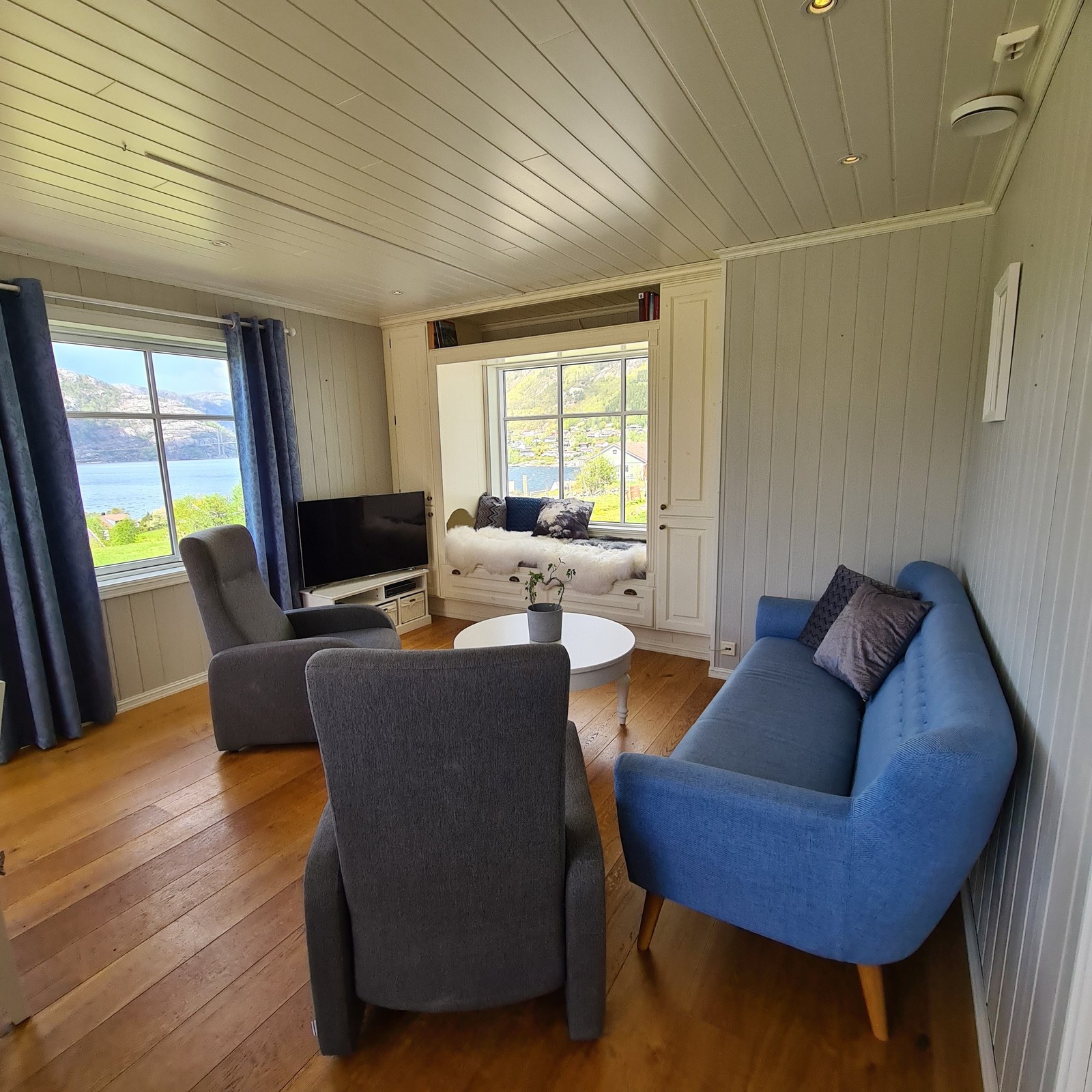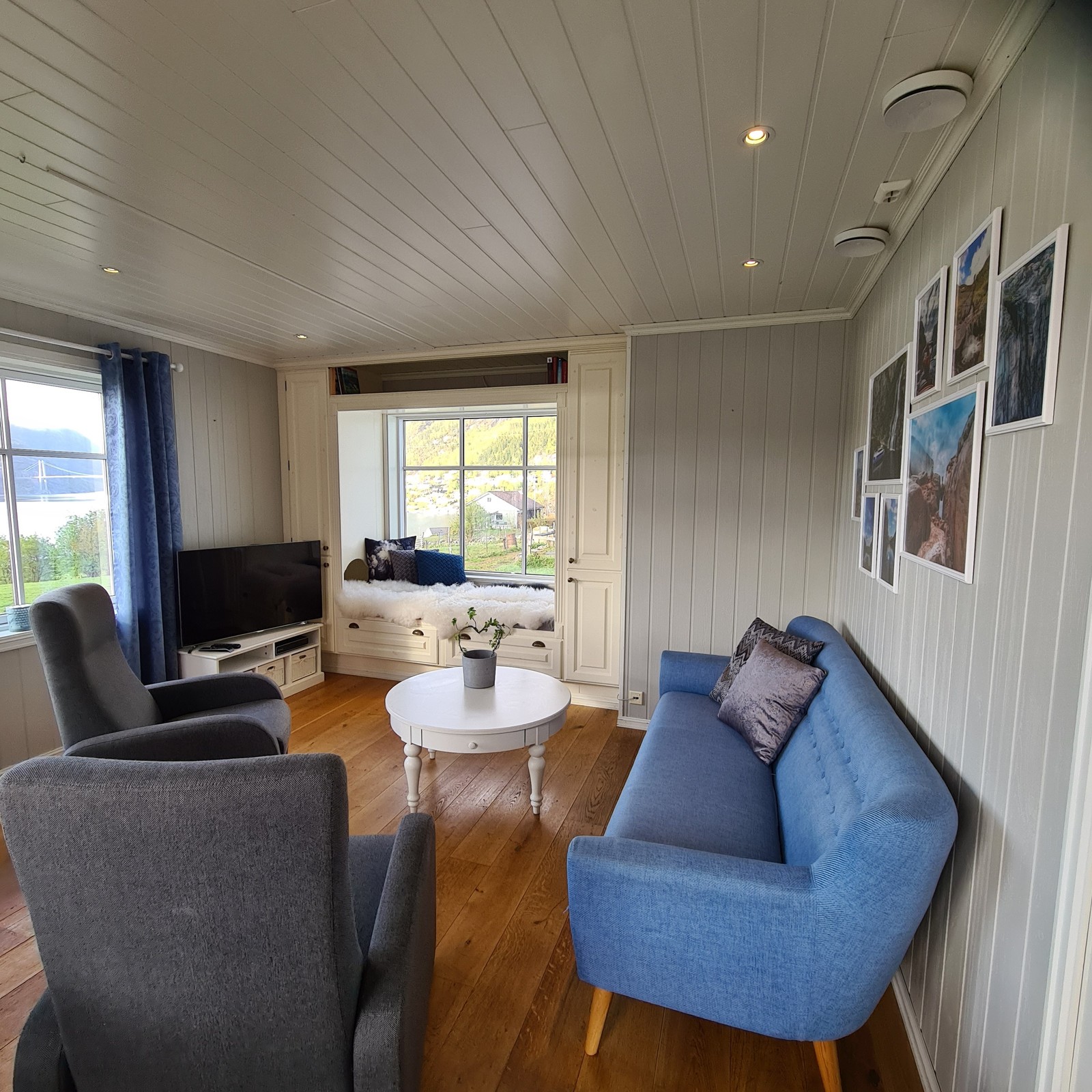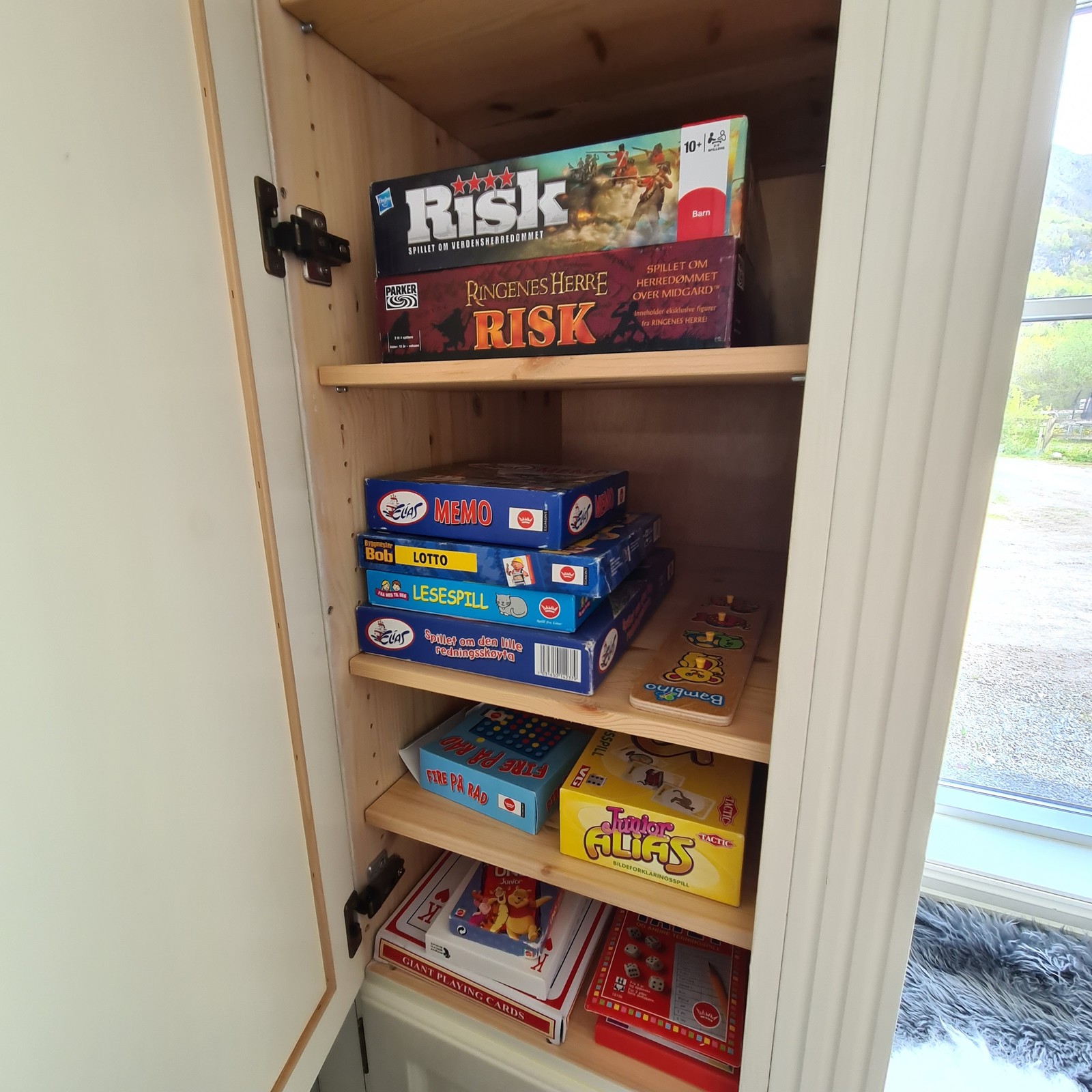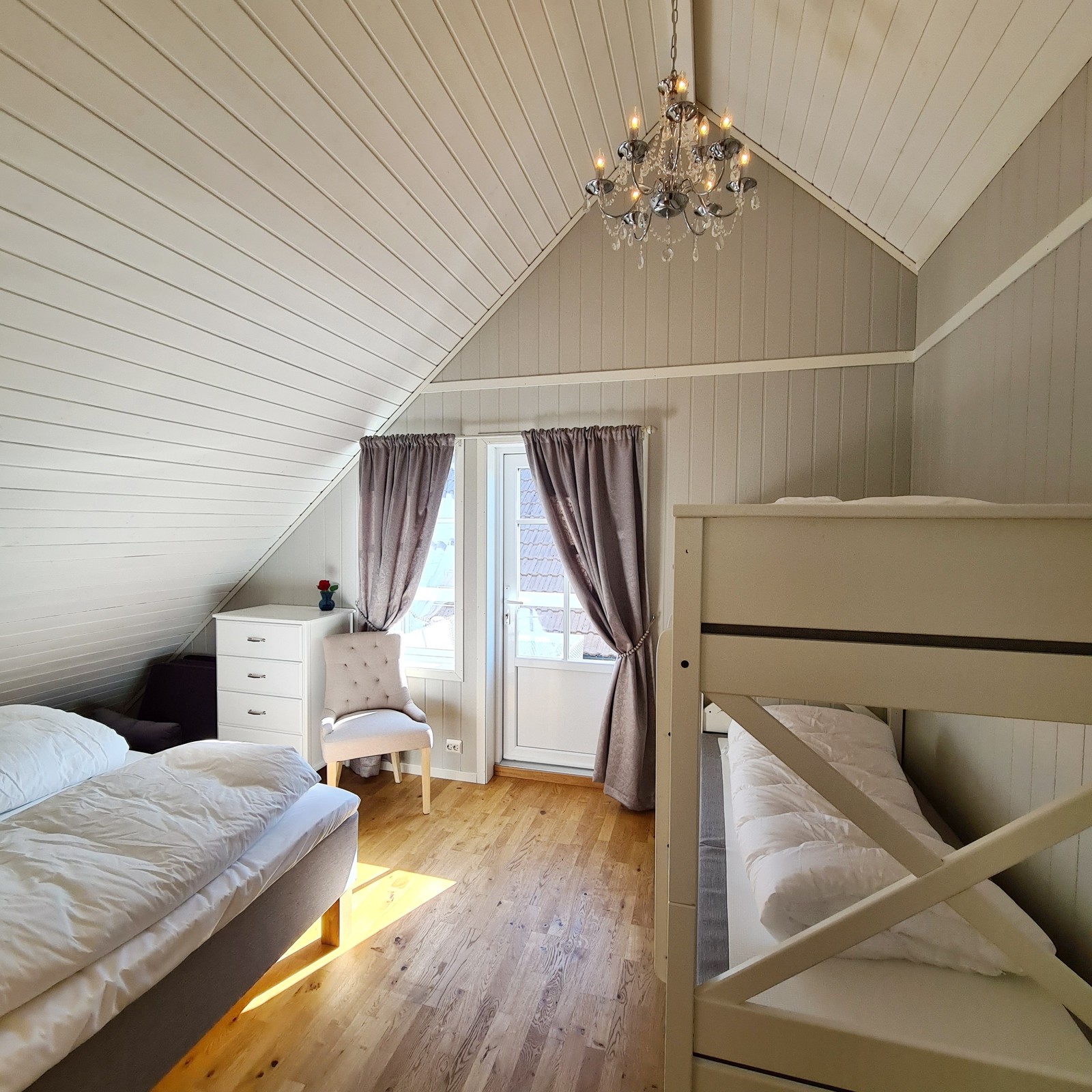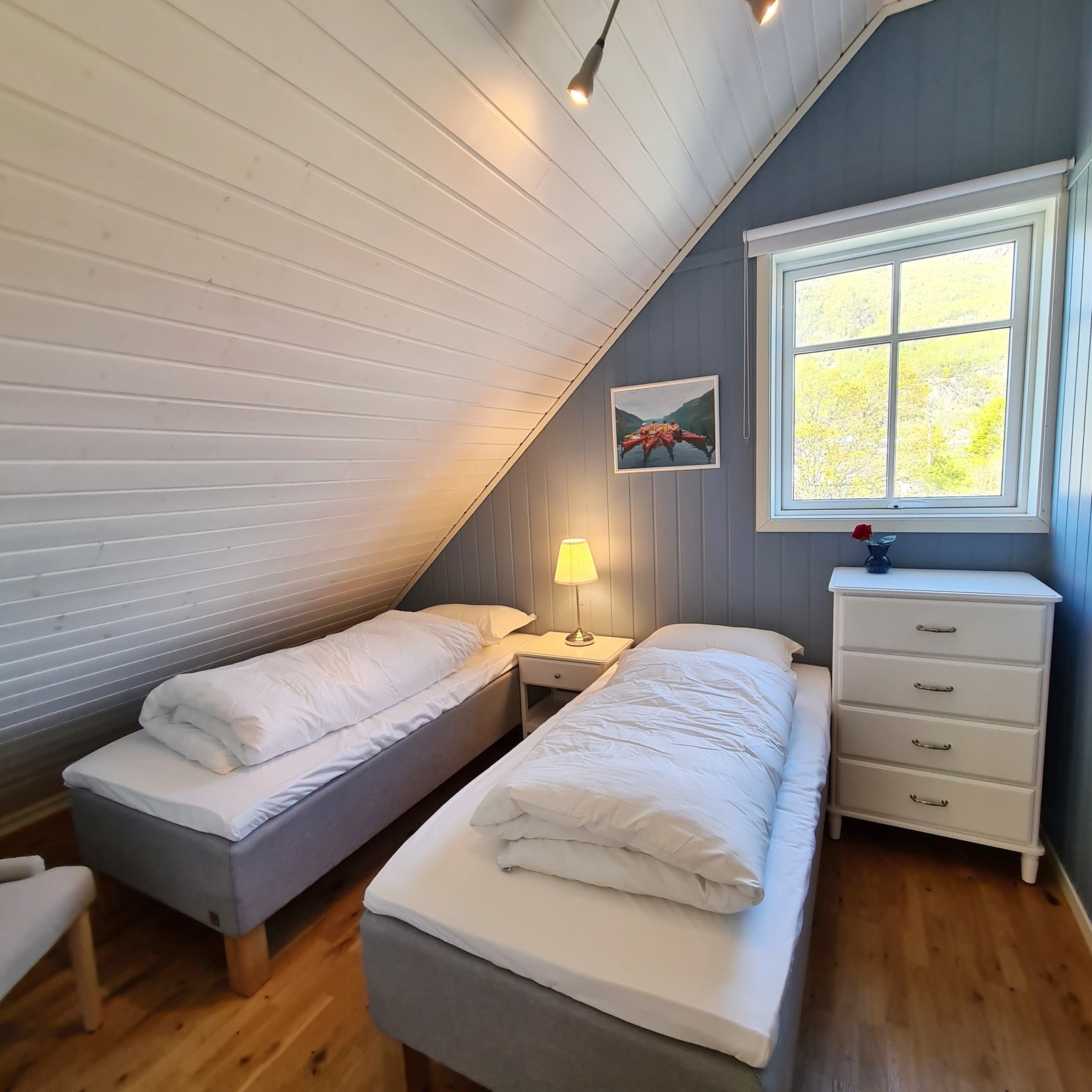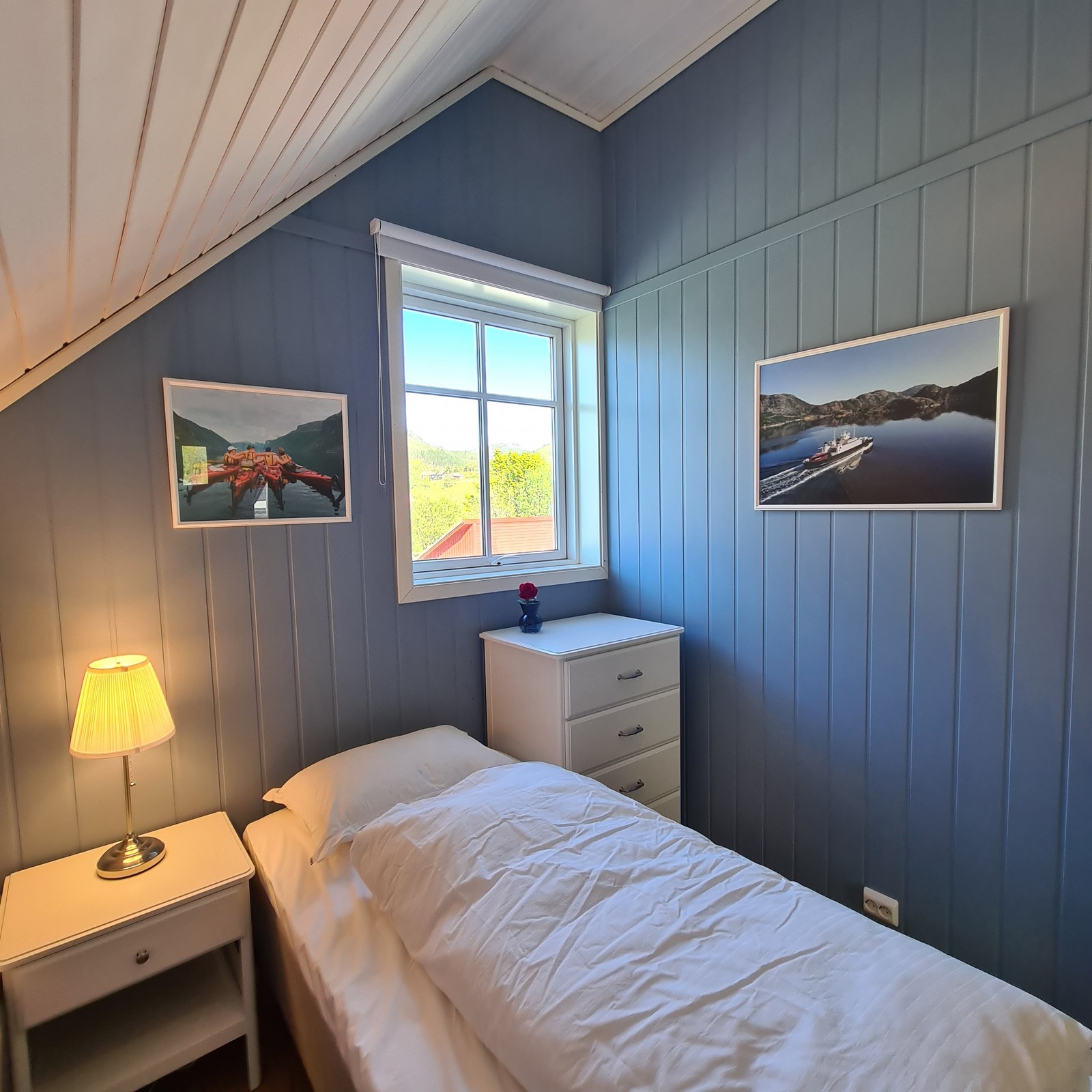 This part of the house is originally from 1860 and has a lot of history in the walls, litterally. Some of the furnitures in the ouse dates back to when the house was buildt to give it an authentic look, but we have also some new furnitures to make sure you will have a comfortable stay at Gøysa Gard.
Even though we want you to be comfortable at Gøysa Gard, a part of the experience is also to see and feel how the folks lived back then. Therefor you need to be prepared for some squeaking in the floor, thin walls and that the bathroom is not as spacious as you are used to.
This section of the house can be opened up with The Farmhouse for bigger groups up to 16 persons.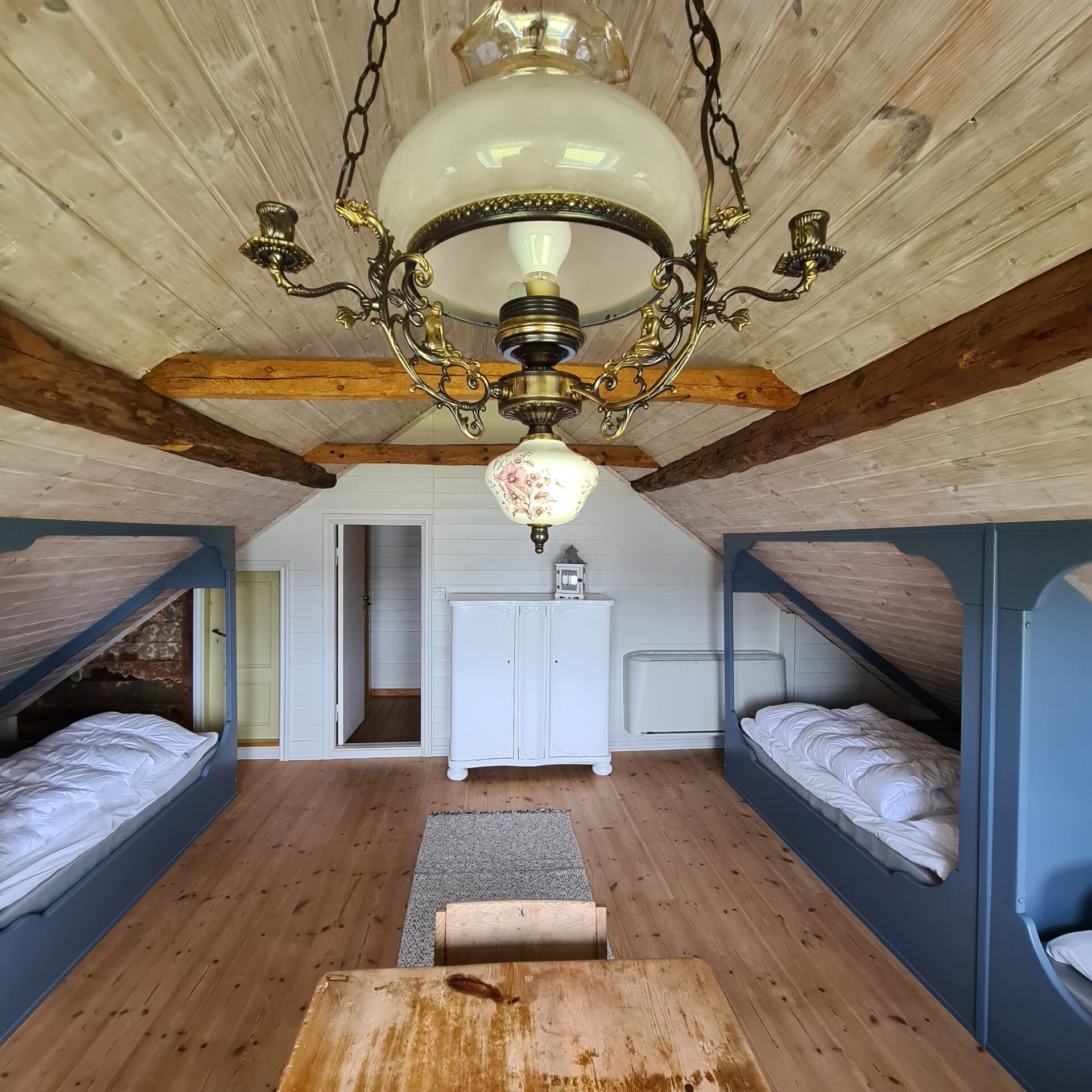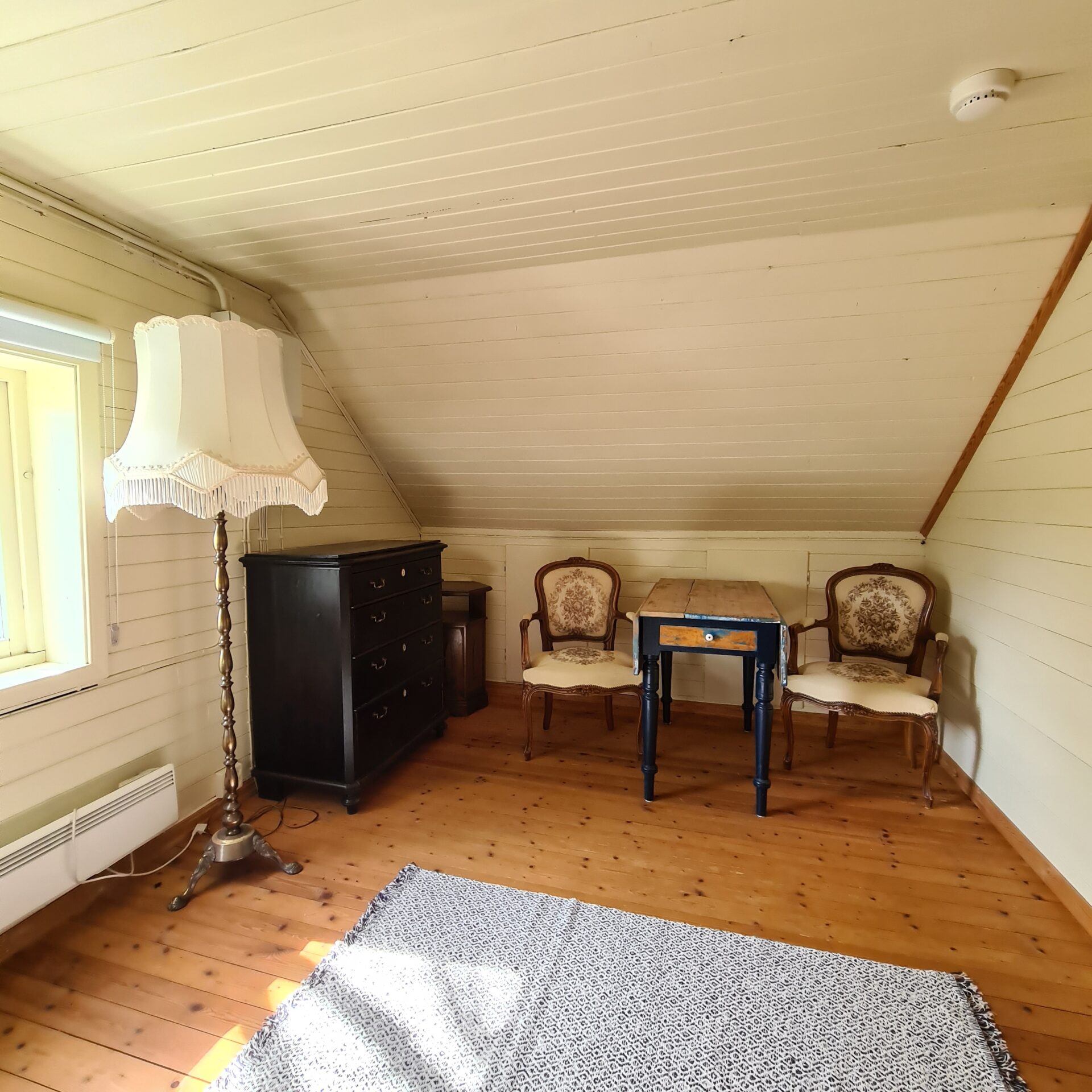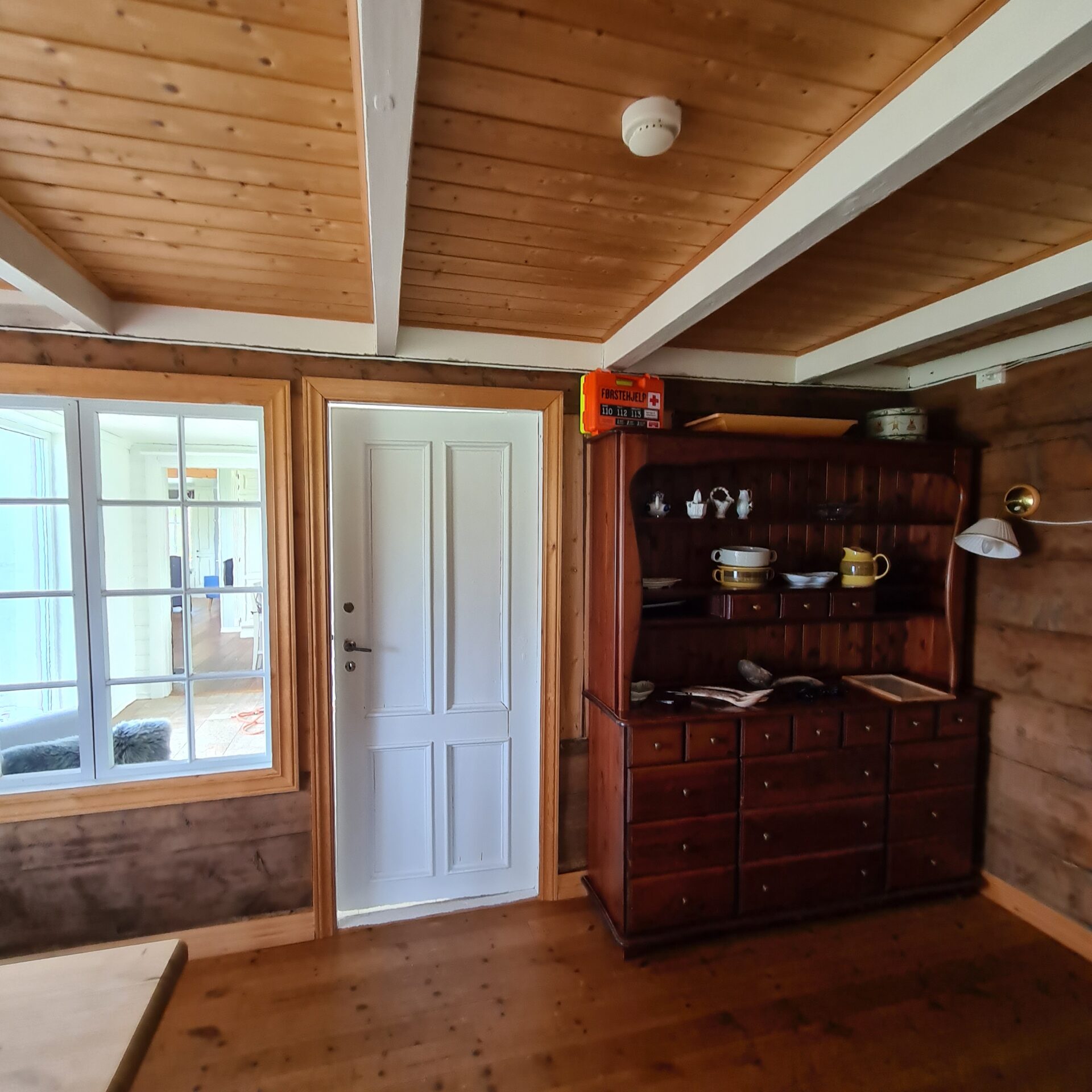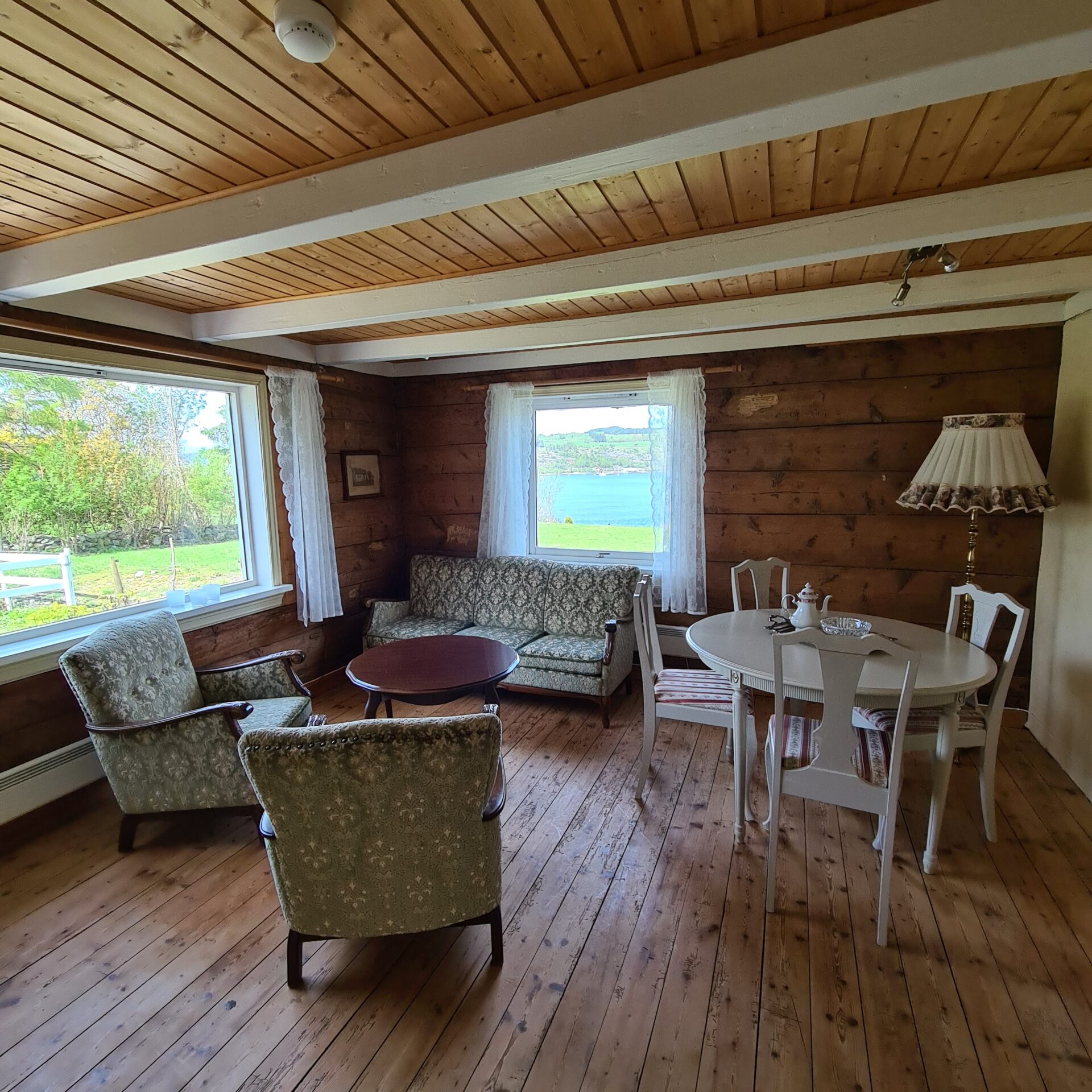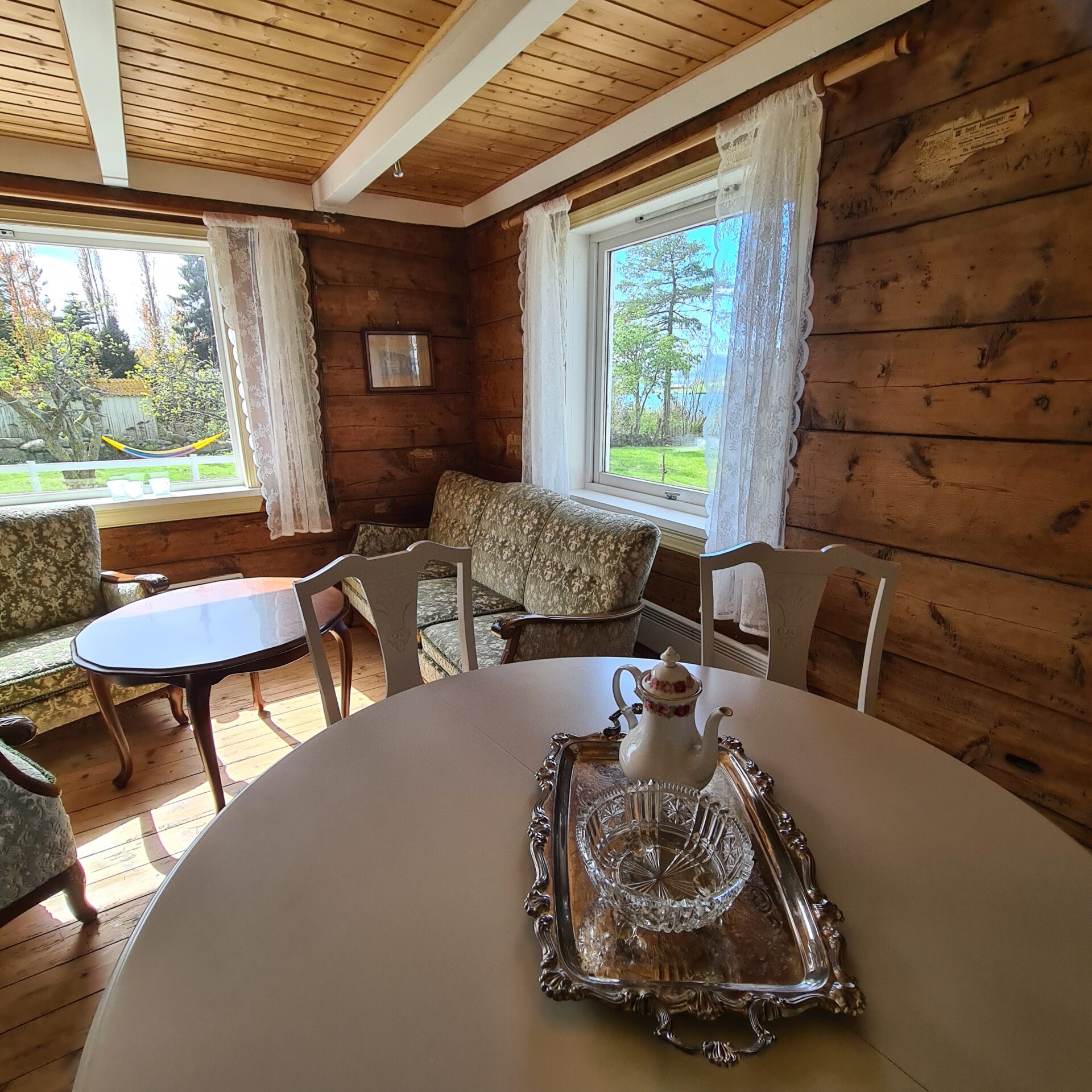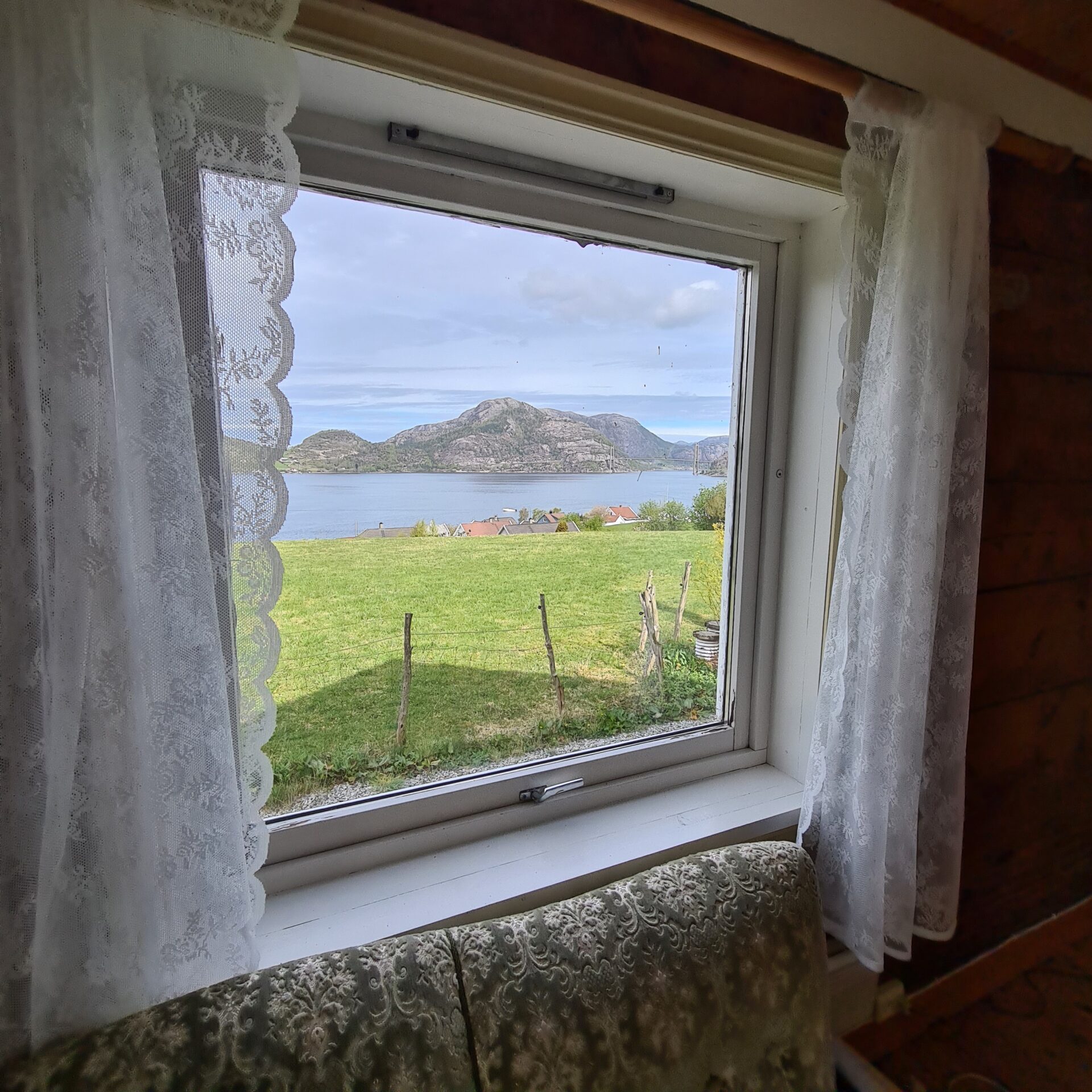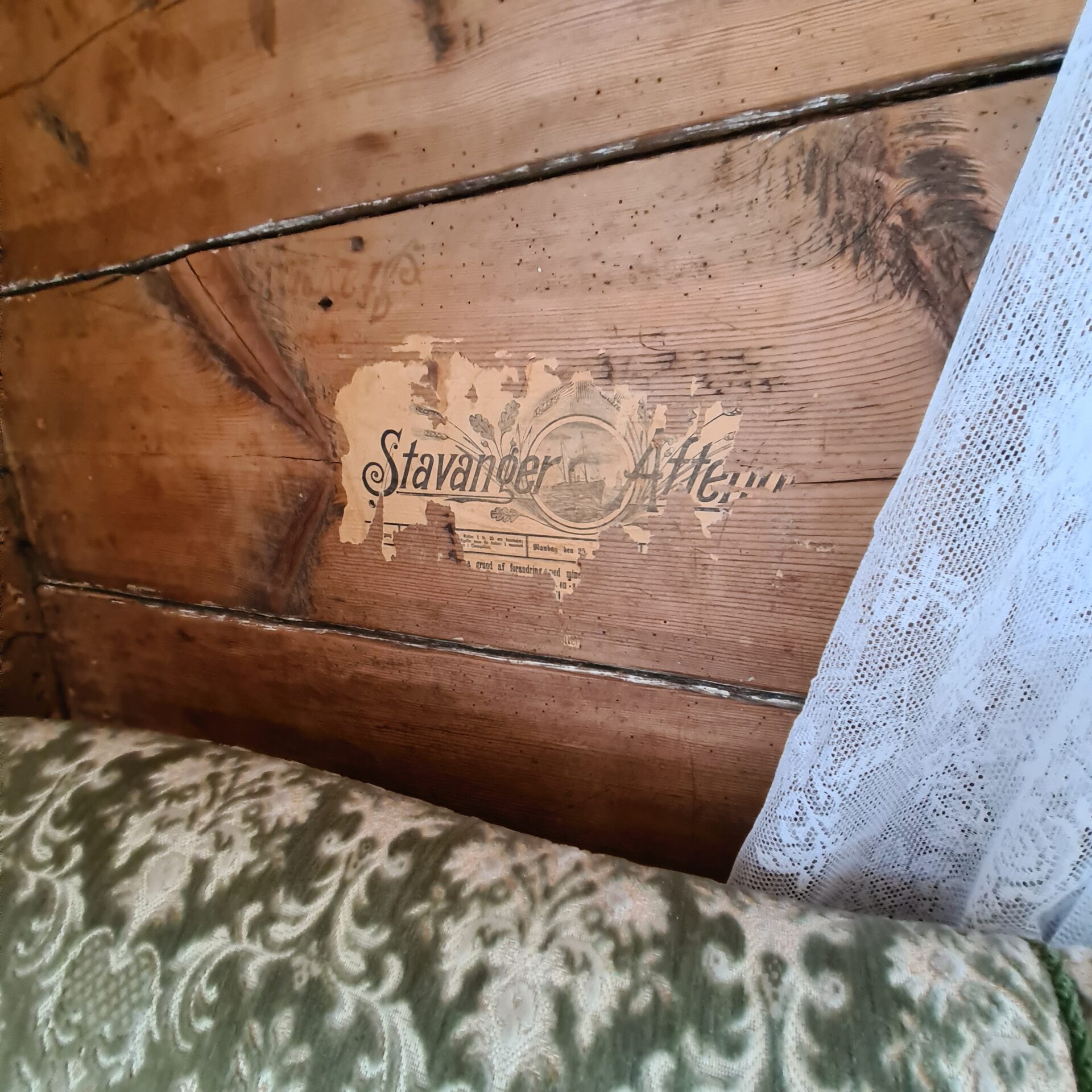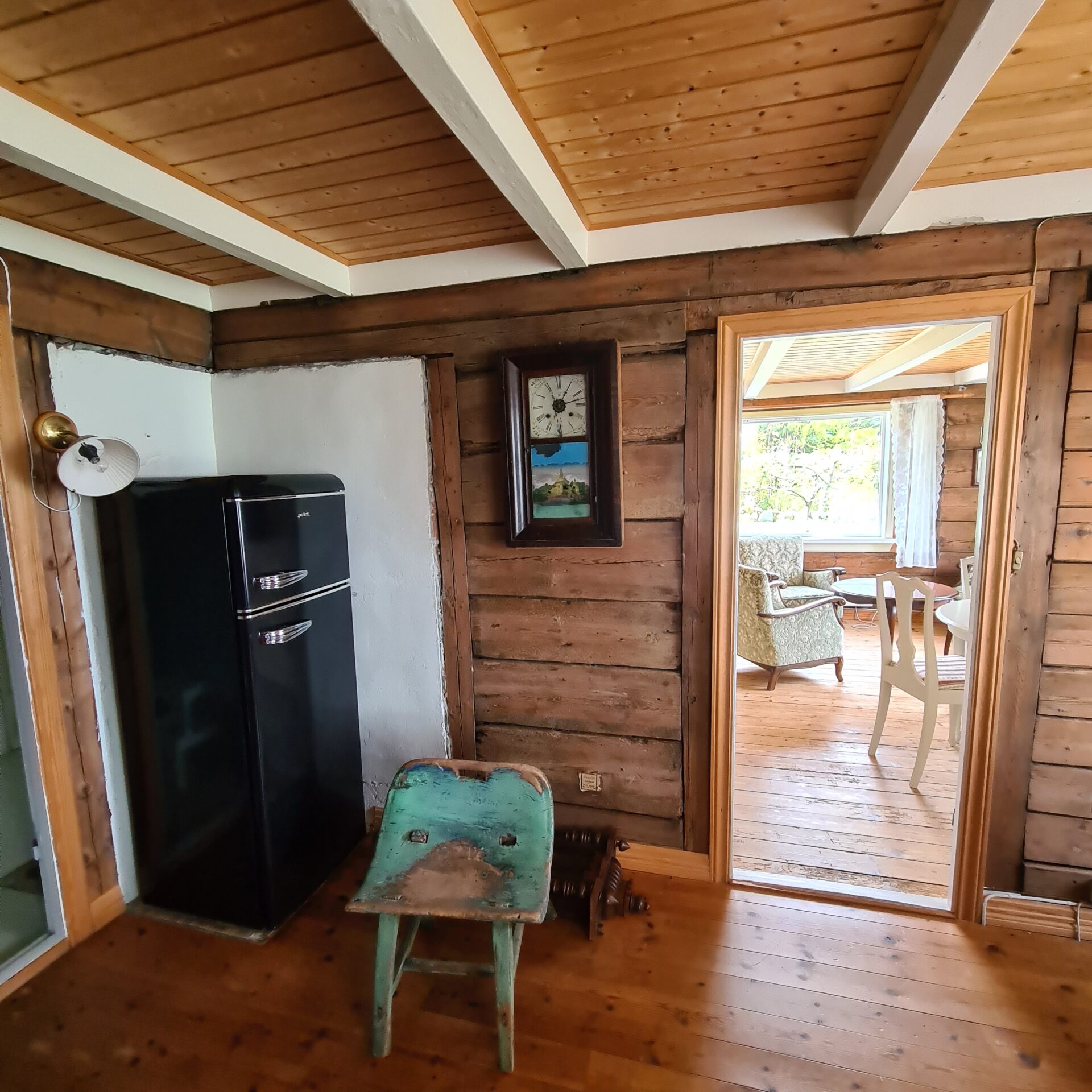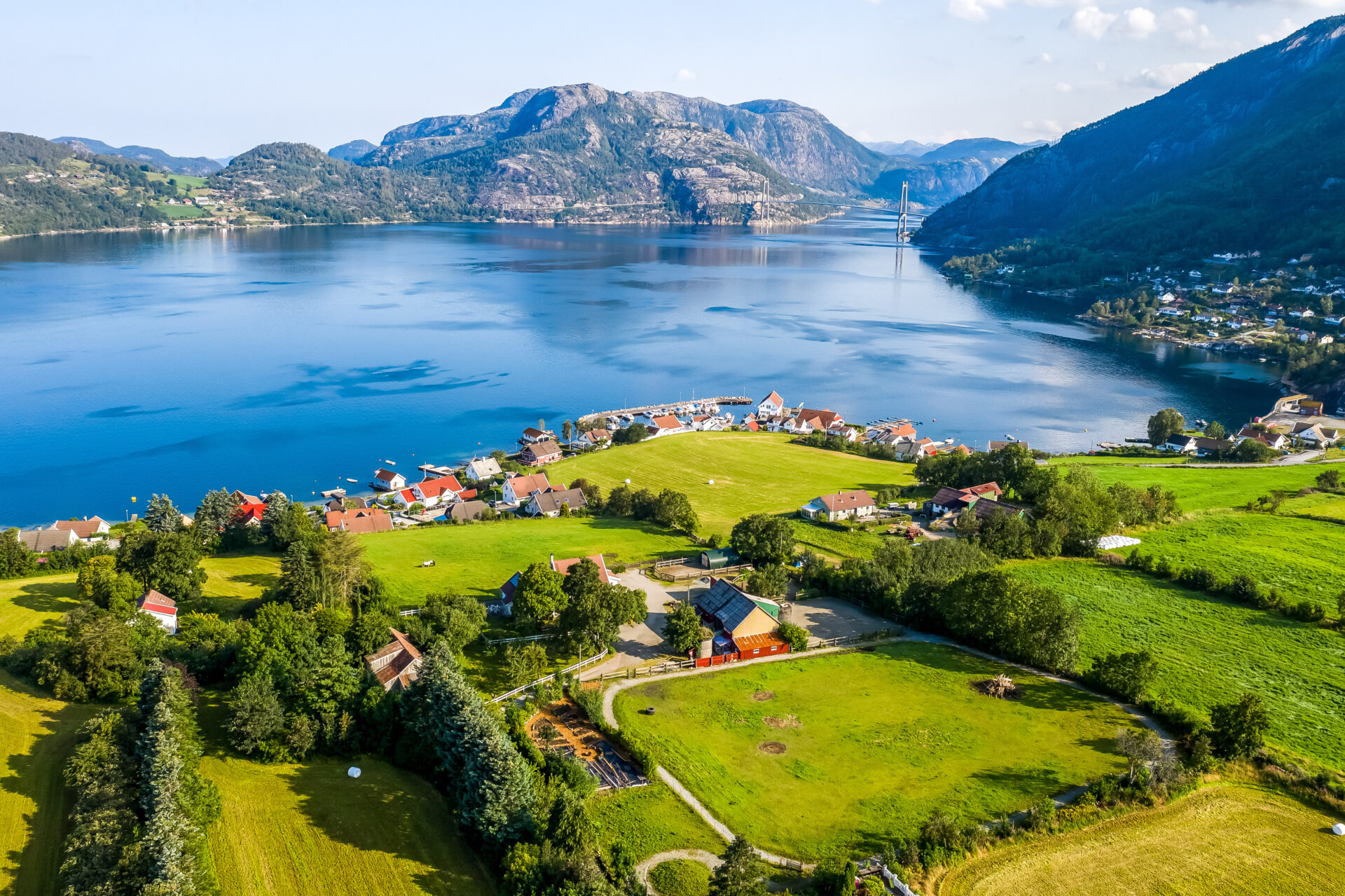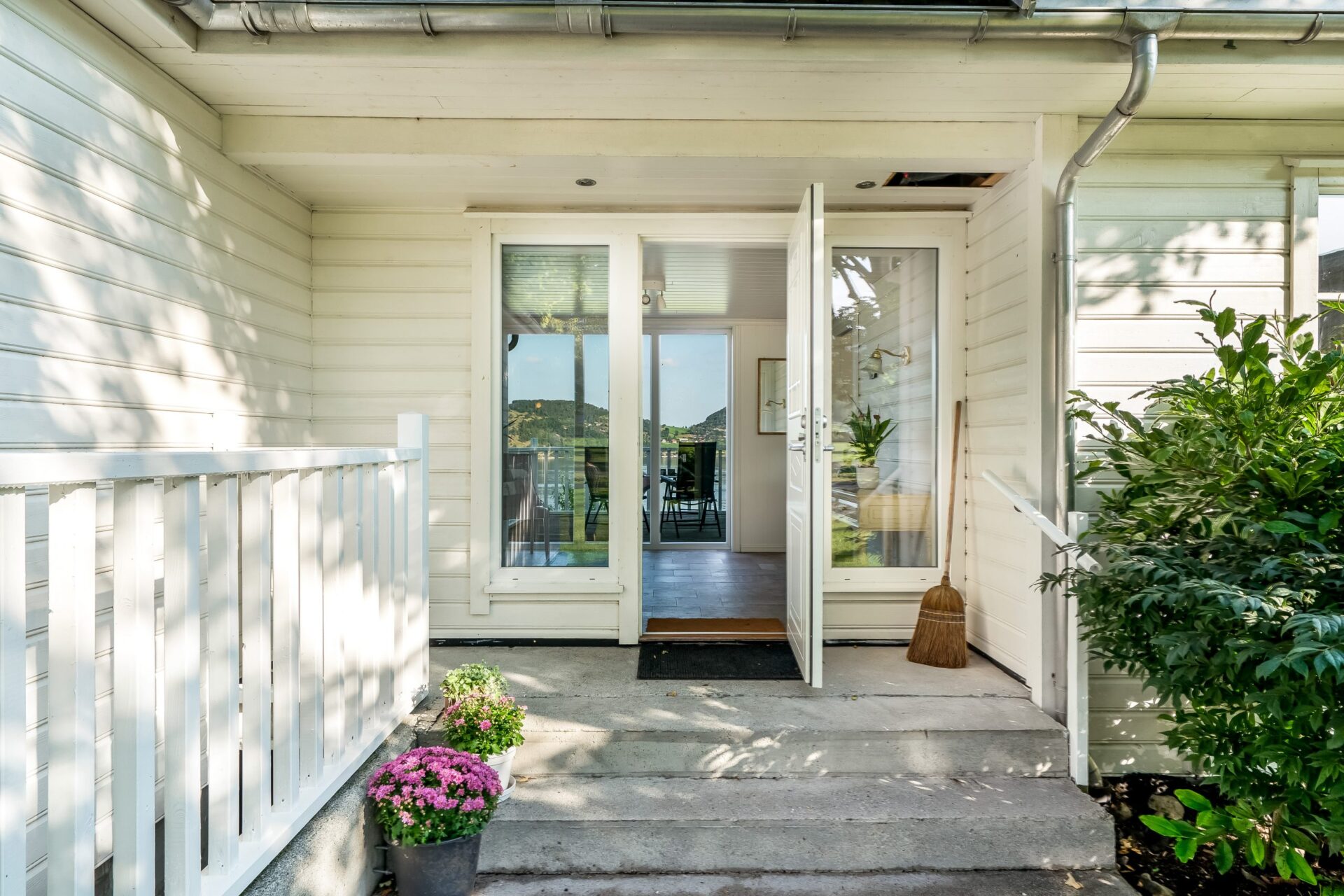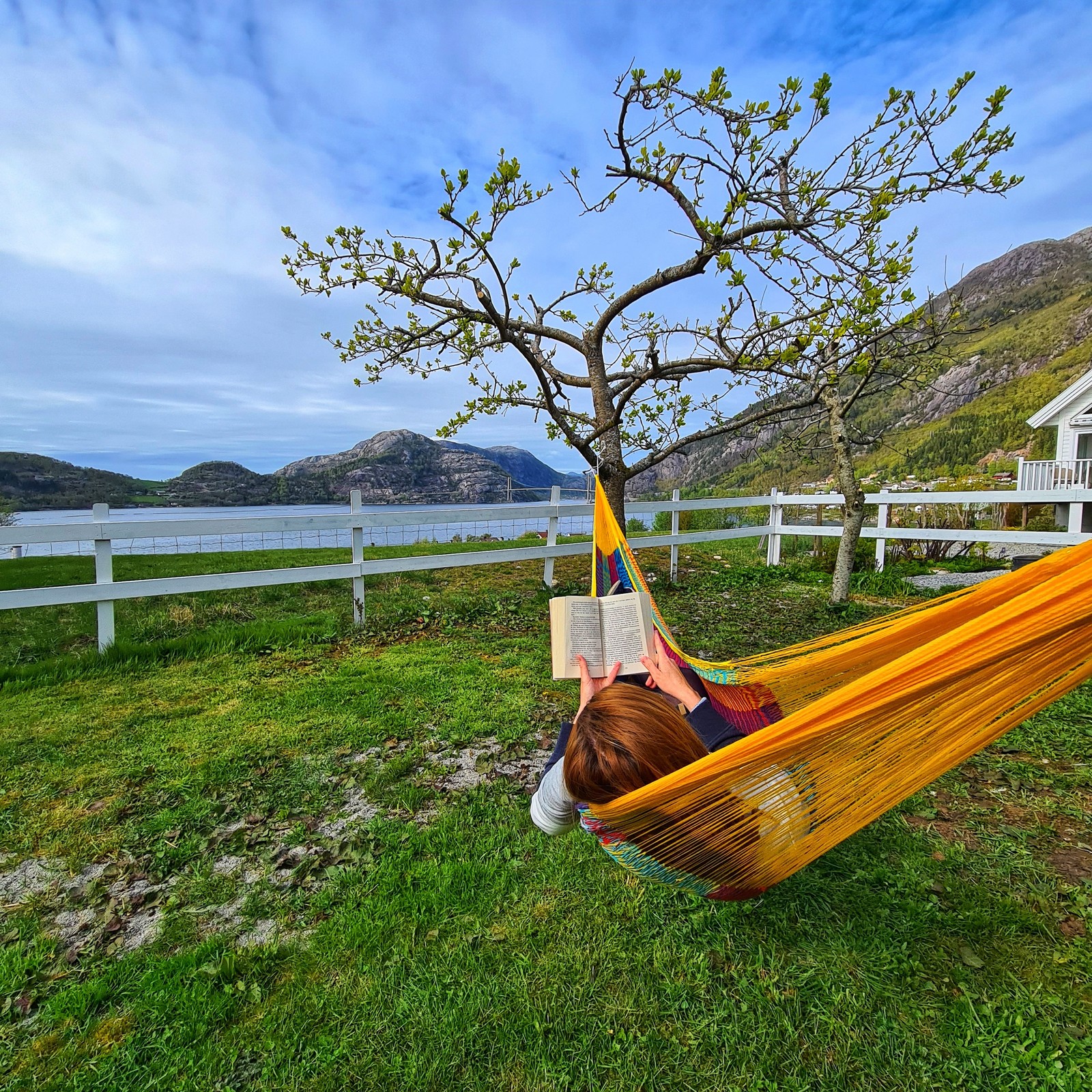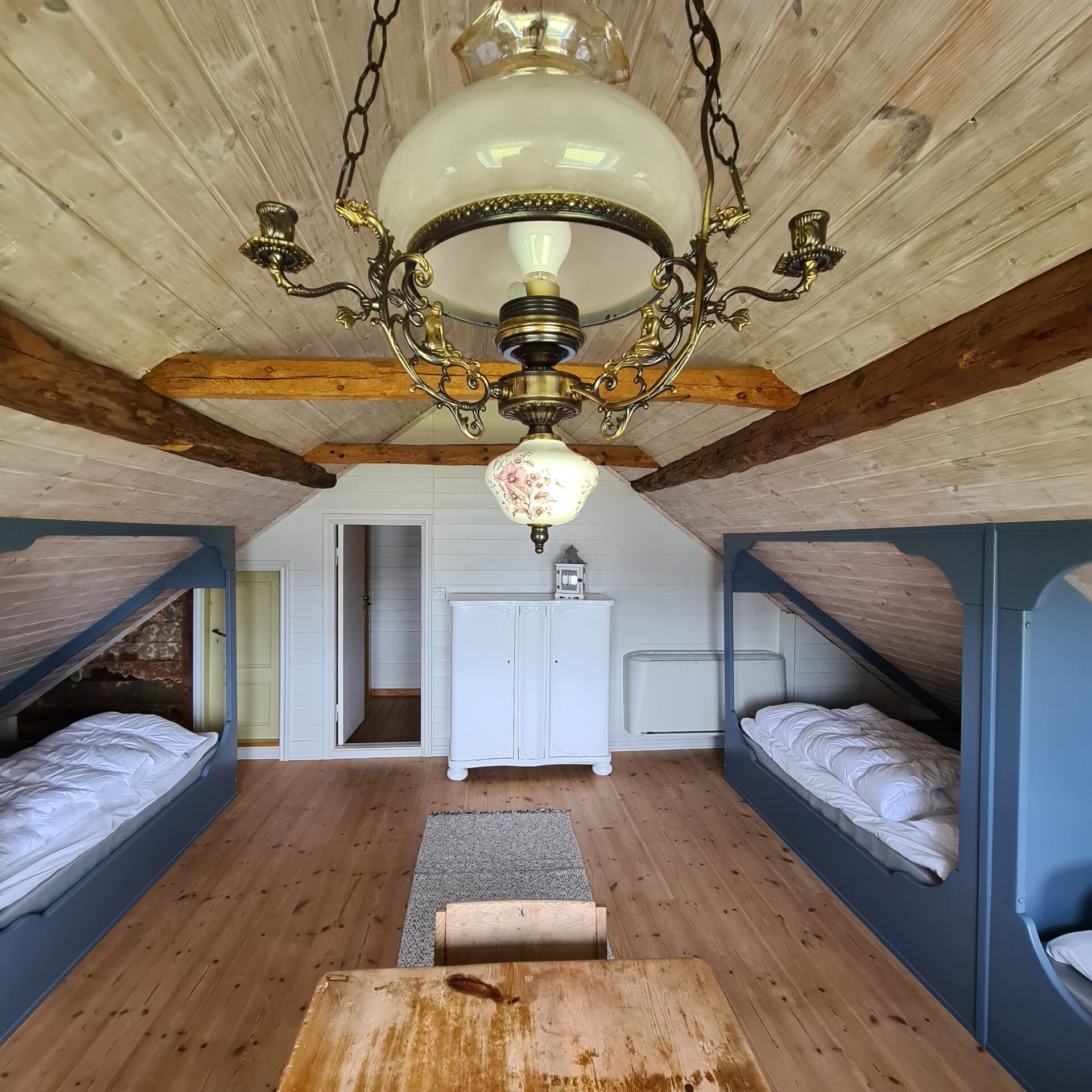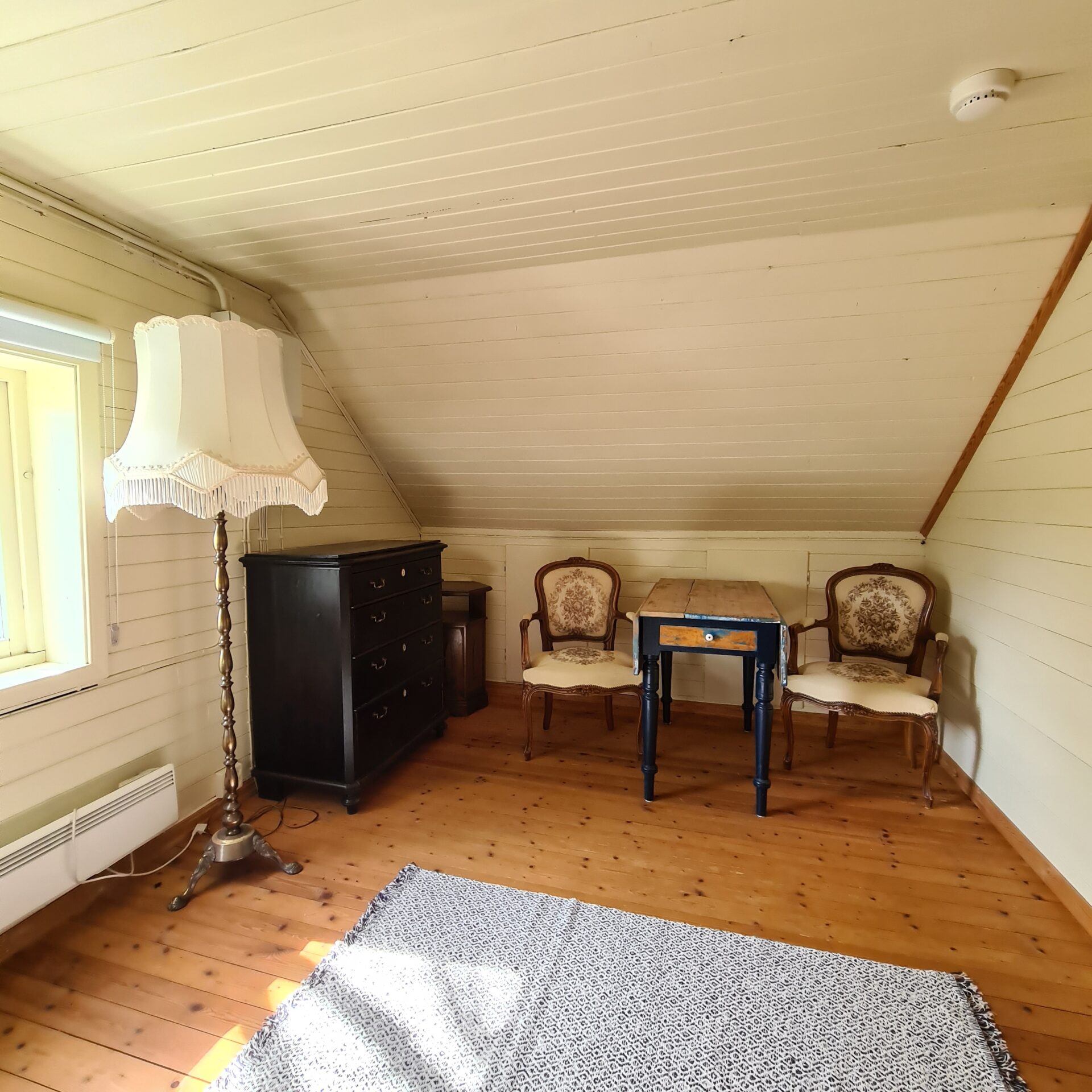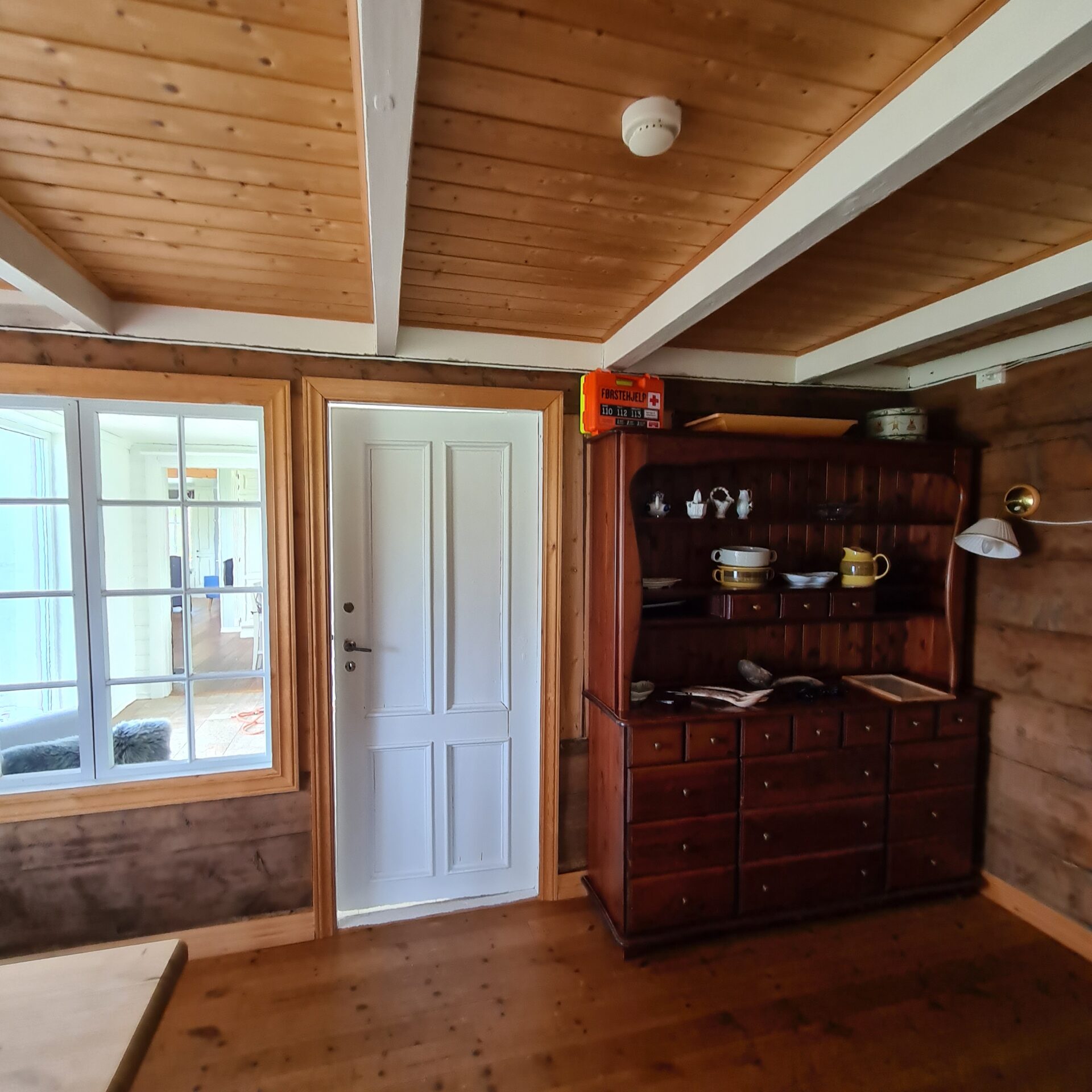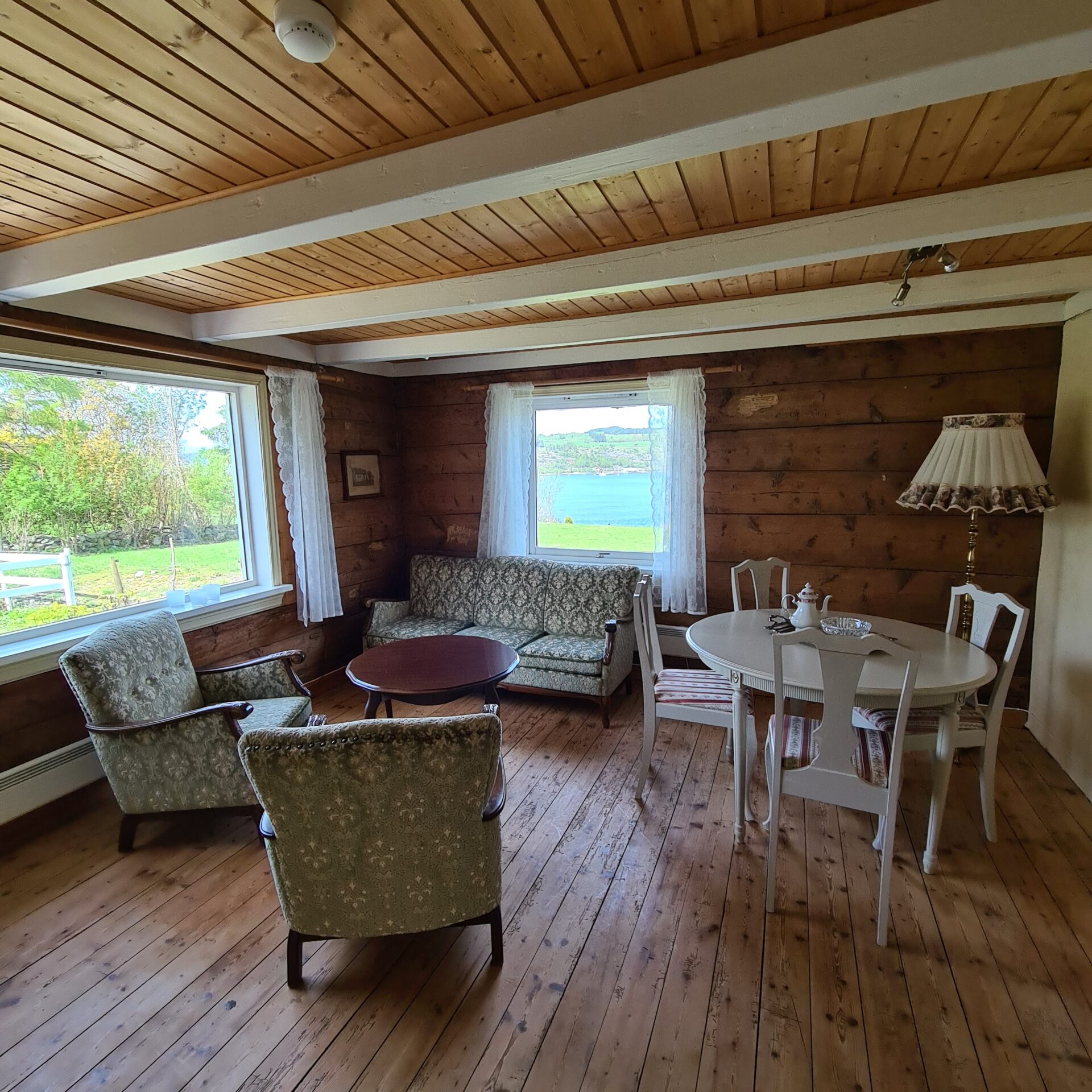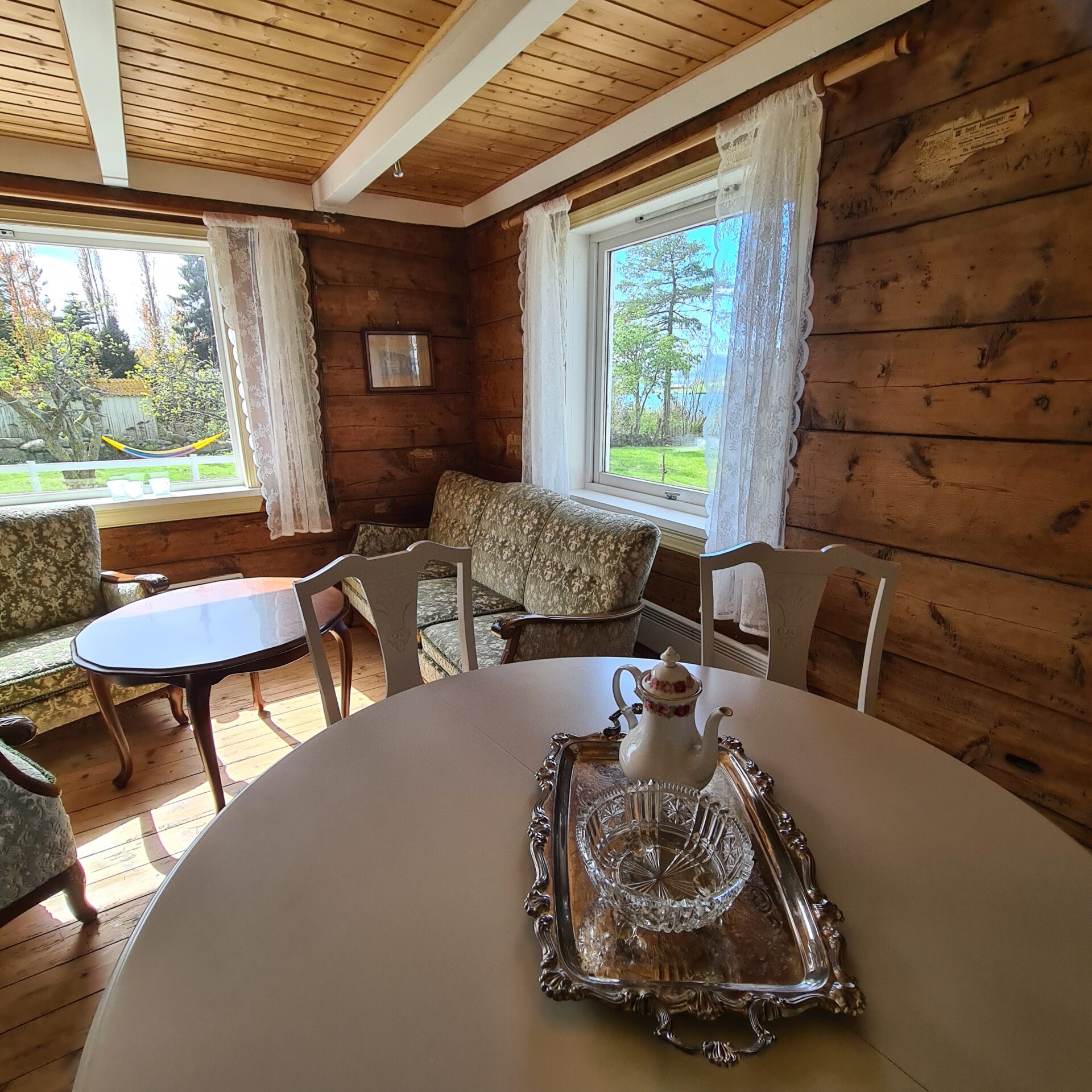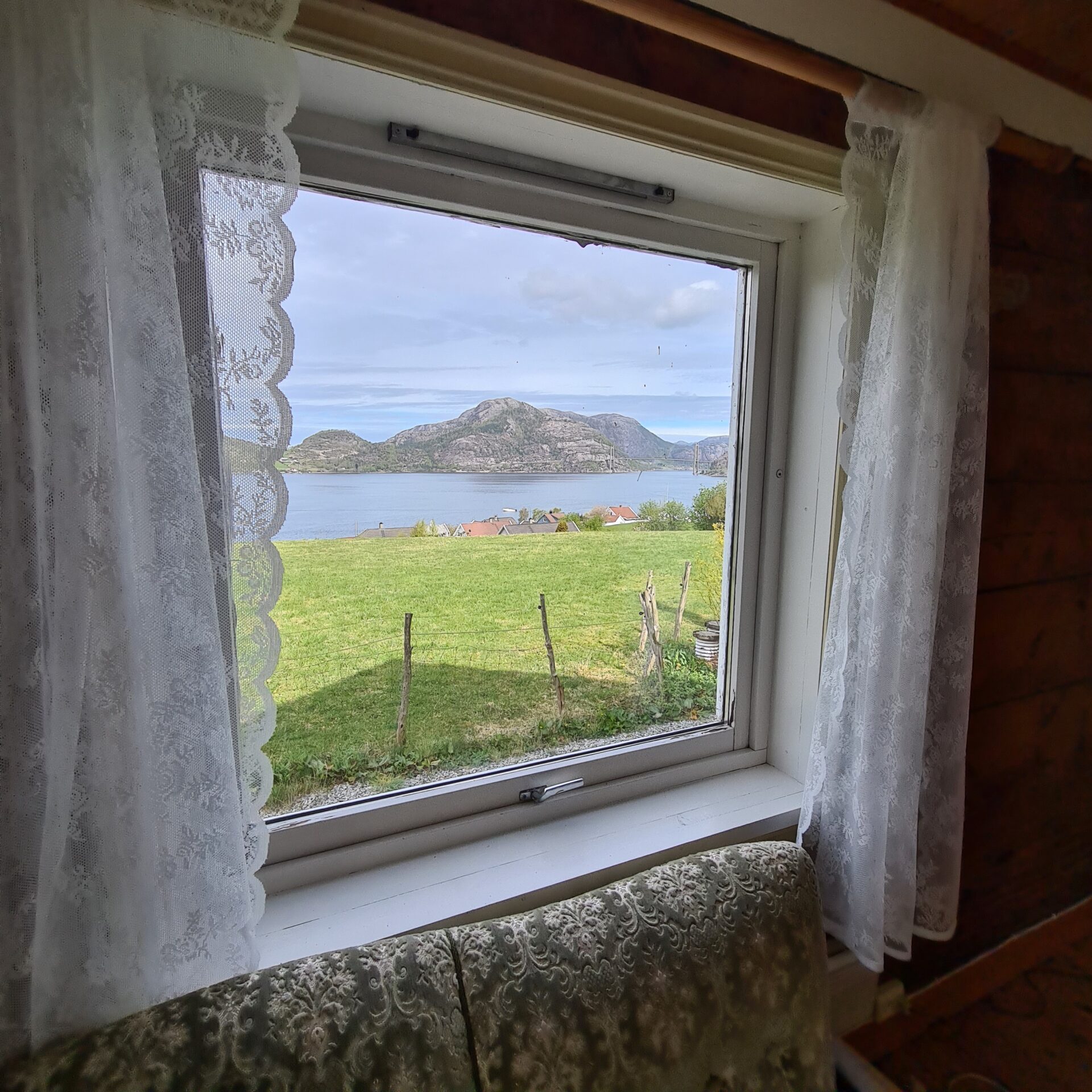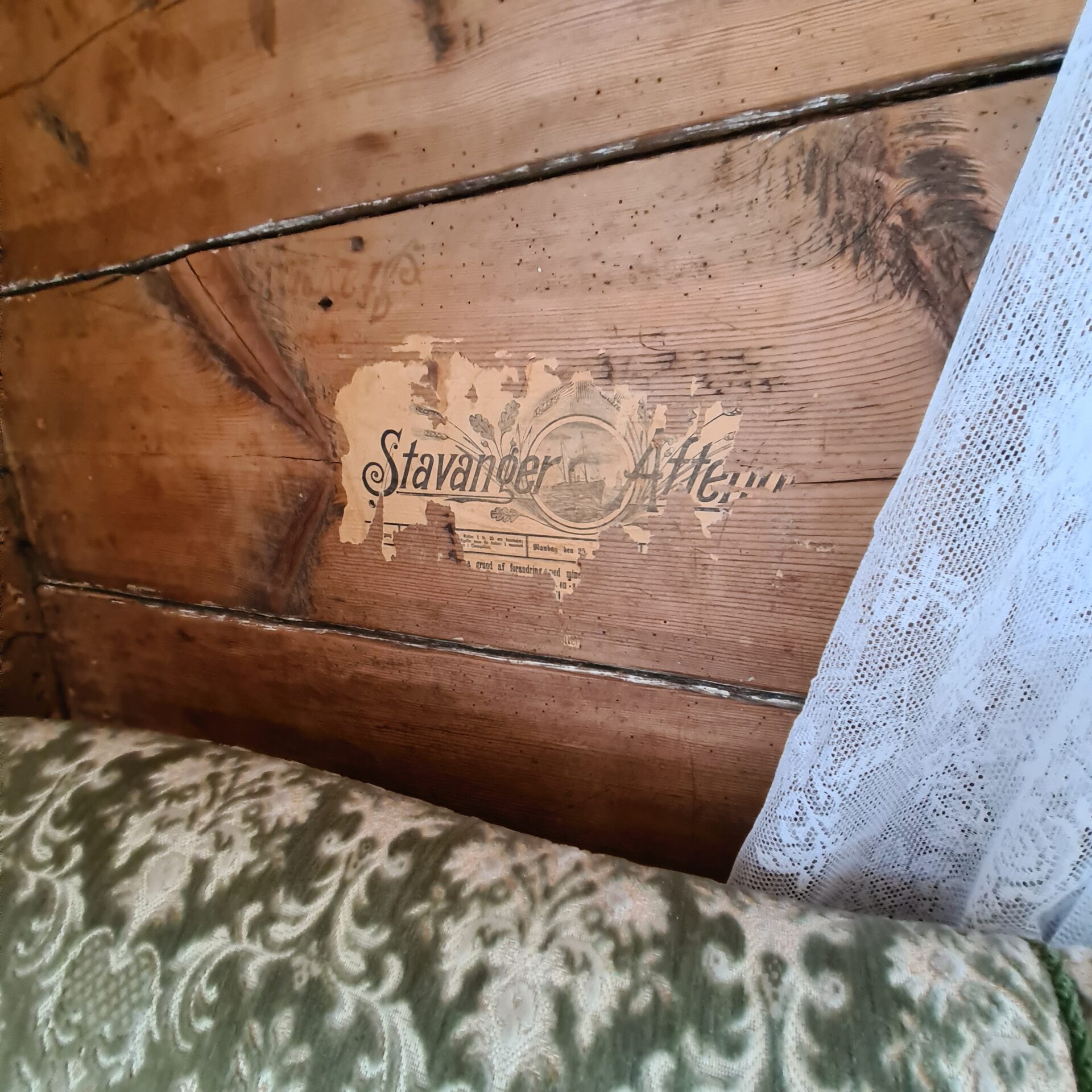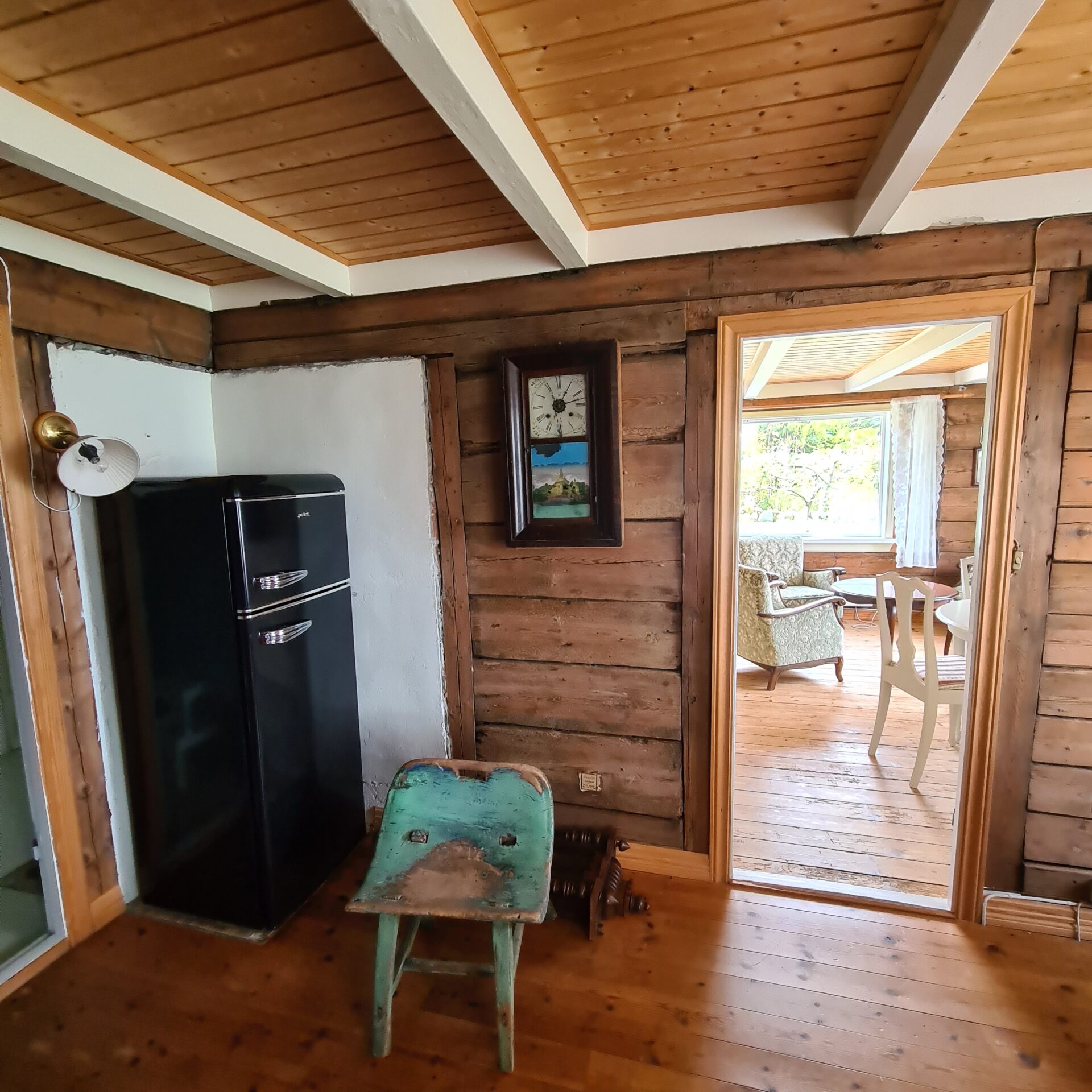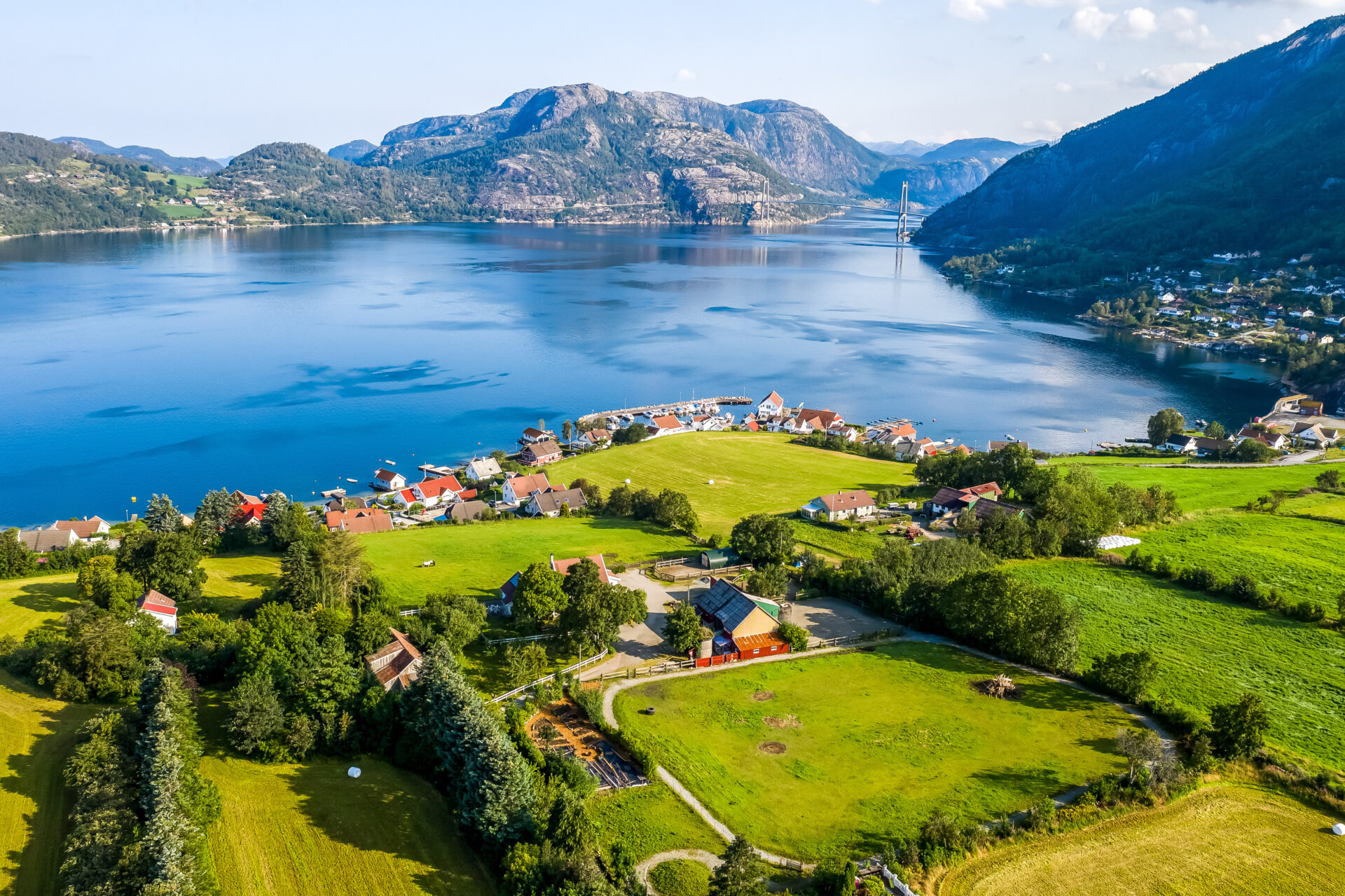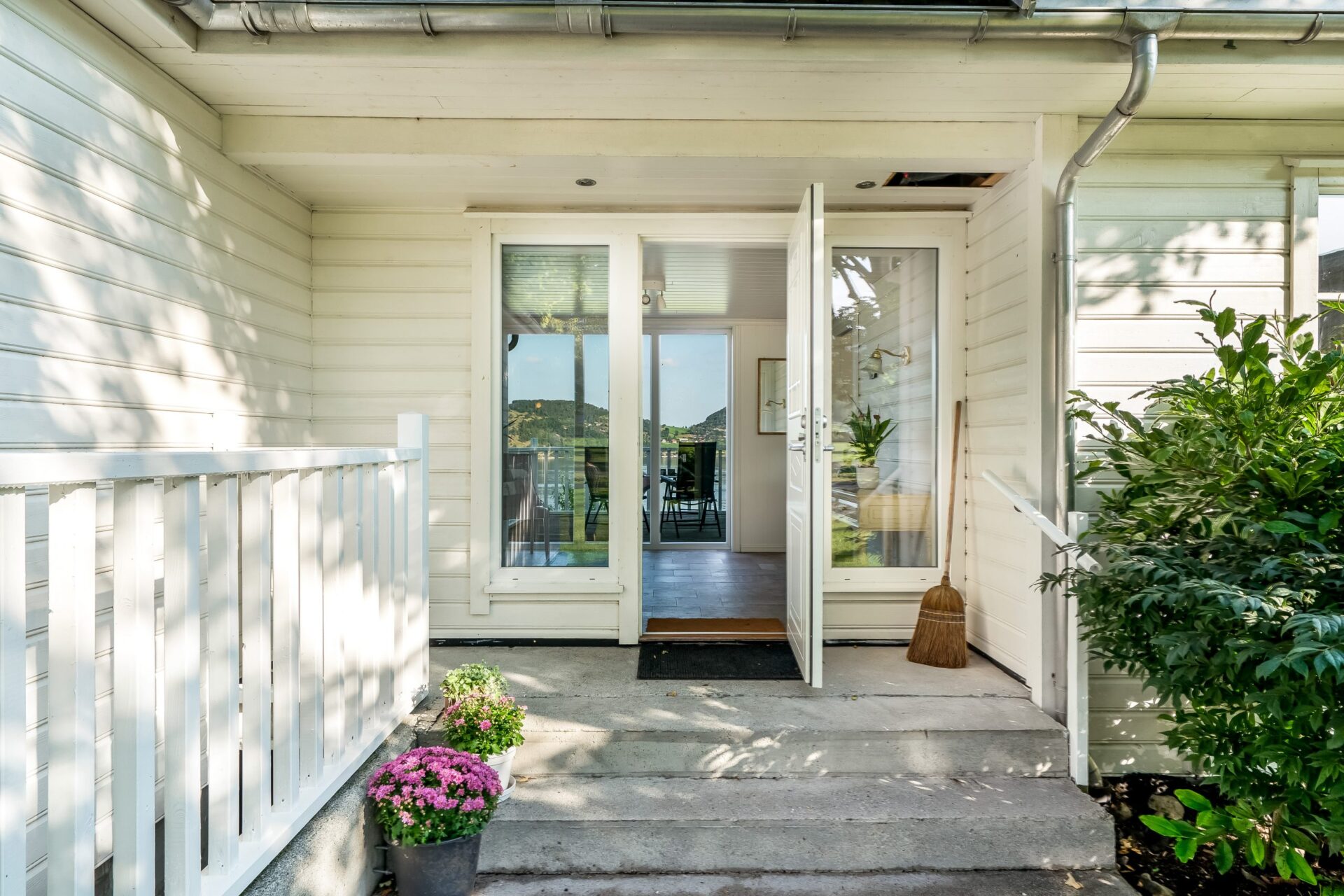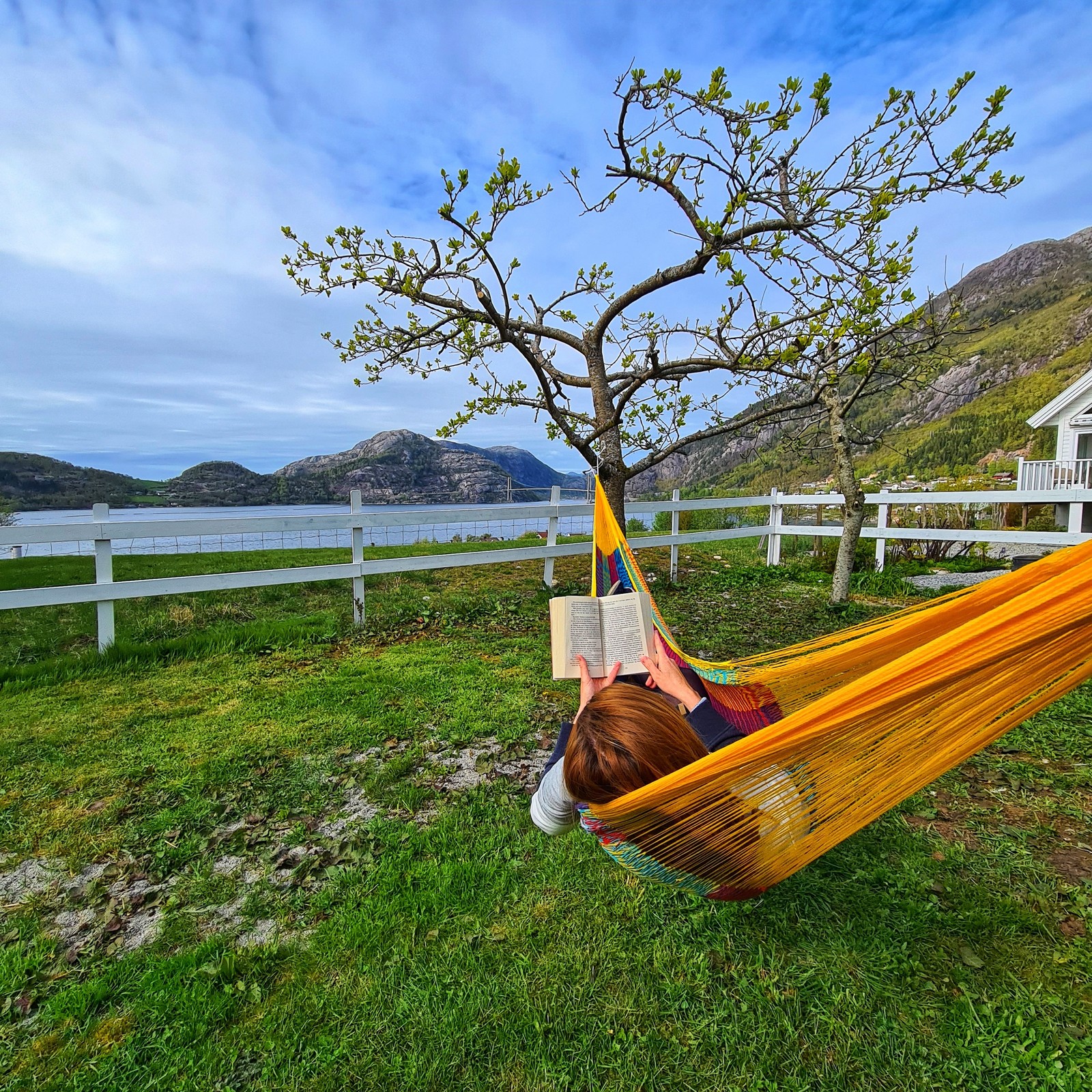 Perfect for small families / group of friends
The apartment is in the new part of the house, below The Farmhouse. This apartment has a lovely view of the meadow in front of the house in addition to a lovely fjord view.
You will also find all modern amenities in this apartment which you should need to enjoy your stay. And should you miss something, we are only a phonecall away.
This is a perfect apartment for a small family or a group of friends.
1 family bed in bedroom. (150cm + 90cm)
Private outside area in front of the apartment
Comfortable sleeping sofa in the living room (140cm x 200cm)
1 spacious bathroom with WC and shower