Welcome to Lysefjorden. Let us help you create some unforgettable adventures in and around this breathtaking fjord.
We are here to help you explore, and to get the most out of your stay here in the region.
Lysefjorden and its majestic mountains which is carved out and shaped by the ice age is the perfect place to explore real Norwegian nature, and people come to this area from all corners of the world to go hiking, kayaking, sightseeing, have teambuilding's, or  just to relax and breath the fresh air.
The breathtaking sceneries has also drawn production companies from both Bollywood and Hollywood to shoot scenes for their films.
In these pages we're hoping to guide you through Lysefjorden with all it's possibilities of activities and adventures.
If you are looking for an spectacular fjord experience, we higly recommend this rib safari. Feel like a viking, and explore the breathtaking landscapes onboard these boats where you truly will get in touch with the surroundings.
From 01.April to 31.October you can join this guided kayak tour  where you will paddle along the beautiful Islands of Jørpeland. You will be able to watch birds , salmon, maybe seals and a beautiful coastline included the "Norwegian Stonehenge".
Avoid the crowds by hiking with a guide in near-solitude while encountering out-of-this-world views of Preikestolen and the Lysefjord – which only few have seen.
Would you like to sleep here?
And wake up to this view?
Pictures from our client´s experiences, inspiring picturesque images from our stunning nature, or just pure fun!
This error message is only visible to WordPress admins
Error: No connected account.
Please go to the Instagram Feed settings page to connect an account.
Here we highlight some of our favourite adventures that are perfect for the current season and weather.
Feel like cruising throught the fjord with friends or colleagues in a luxury yacht, or perhaps do a guided autumn hike to Preikestolen?
Here at Explore Lysefjorden we have something for all levels of intensity and speed. Featured here are some of our current favourites, and right now you can experience anything from action packed fjord rafting to private fjord cruise, or hiking in our beautiful autumn dressed mountains .
Make sure to check back regularly to see what adventures are in season!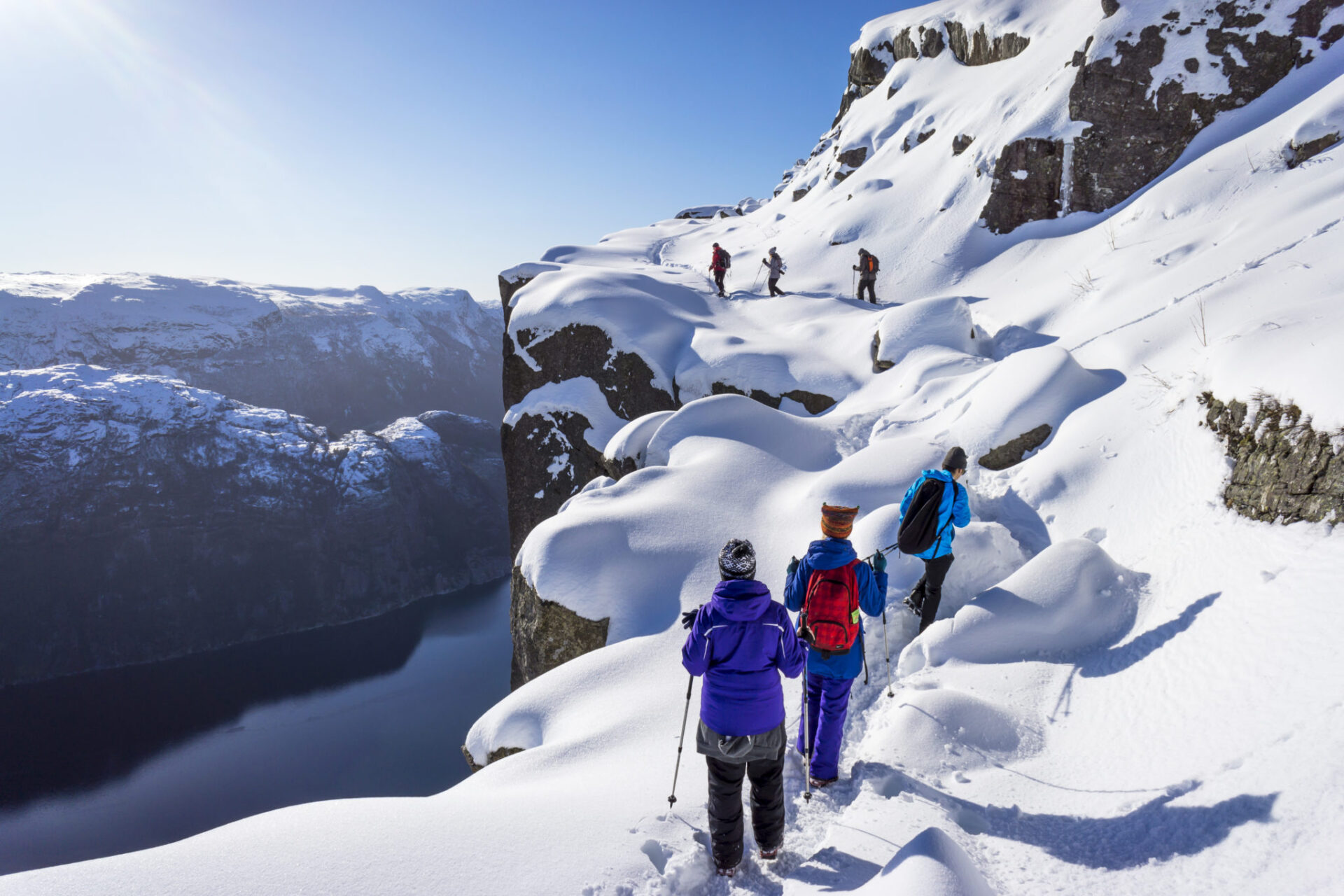 Friday June 01. 2018, the tourist ferry starts it's season with 2 daily departures between Lauvvik and Lysebotn. This is an amazing guided tour where you also can bring your car if you want to continue over the mountain through the mountain pass Suleskarvegen, or...
read more
Watch a beautiful video made by Pilotviking, highlighting some of the stunning scenery found in the Lysefjorden area and beyond.
Do like Tom Cruise in Mission Impossible. 
Hike to Preikestolen and experience the amazing views first hand.
This is a mission very much possible...