DAILY GUIDED TOURS FROM JØRPELAND
WHEN TO GO

:

01.MAY – 30. SEPTEMBER
daily at noon- 3pm (12-15)
METTING POINT:
OUR beachflag AT Jørpeland Kai
Jørpelandsvågen, 4100 Jørpeland
Minimum People:
No minimum
Duration:
3 hours (2,5hrs on the water)T
he complete tour distance 4-12km, depending on speed of the group.
Price range:
790 NOK adults / 590 NOK (age 10-16yrs) 
Adrenaline level:

10%

10%

Experience level:

5%

5%

Scenic beauty level:

75%

75%
CONTACT DETAILS:
+4794275439  / +4797737448

If you want to do a tour before May, or after September, write us a mail on booking@fjordexpedition.com, and  we will see if we can make it possible!
These guided kayak tours are started every day at noon from the harbour in Jørpeland.
This is one of our most popular guided tours.

These guided kayak tours are starting every day at noon from the harbour in Jørpeland. You will paddle along the Islands of Jørpeland were you can be lucky and watch birds , salmon, seals, beautiful coastline or the artwork called "Norwegian Stonehenge".
Our guide will provide you with information about nature and local history.
Since we're in the middle of "Viking" land, we won't be stopped by some rain, but you will have to bring this yourself before starting on this adventure.
Booking in advance is required for these tours.
Last option to book this tour online for the same day is 11am! Give us a call when it's later than 11am (Oslo time) and you still want to join the same day. We have limited capacity on this tour, but we'll see if we can still fit you in!
No prior kayak experience needed! Simple paddle techniques and safety instructions will be given by our guide. Suitable for people of most ages! (Except of children under 10yrs)
You will paddle in double sea kayaks, which are really stable on the water. We have single sea kayaks available for more experienced paddlers.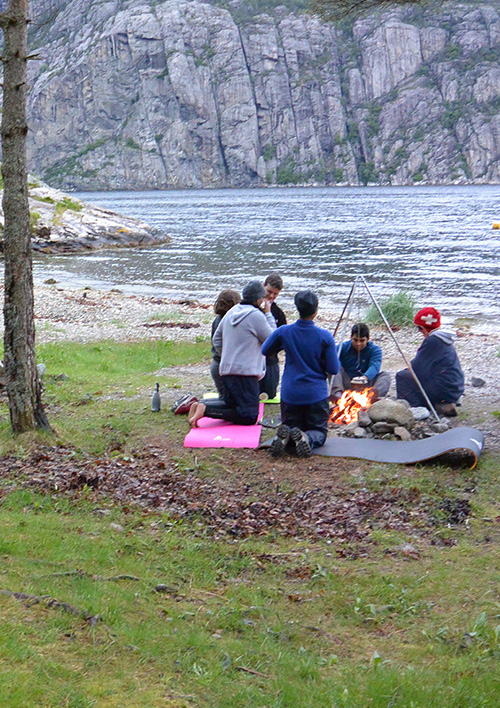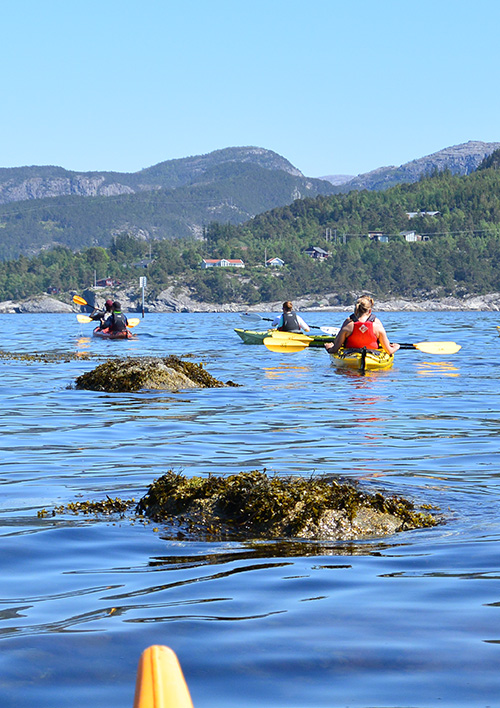 Do like Tom Cruise in Mission Impossible. 
Hike to Preikestolen and experience the amazing views first hand.
This is a mission very much possible...