TOURIST FERRY ON LYSEFJORDEN 2022
Enjoy a relaxing fjord cruise on one of the most scenic fjords of Norway.
The most famous sights in the fjord is Preikestolen, or Pulpit Rock in english, Flørli with the worlds longest wooden steps, and Kjerag with the famous boulder wedged in the mountain's crevasse.
Stress factors

0%

0%

Scenic beaty

100%

100%

Memories for life

100%

100%
BOOKING
All departures must be prebooked to guarantee boarding.
Kolumbus departures: billetter.kolumbus.no

Rødne and Norled are working hard on their booking system. As soon as it is live, it will be published here.
CAR
The ferries have very limited car capacity. You must book in advance. It is not possible to take a bus or motor home onboard. We encourage all visitors to travel as passengers as much as possible and park at Lauvvik, Forsand, Songesand, Lysebotn or in Stavanger.
KJERAG
When traveling to Kjerag, we strongly recommend traveling on the ferry as a passenger, without a car. You can take the ferry all the way from Stavanger. You can also park at Lauvvik, Forsand, Songesand or Lysebotn. From Lysebotn, you can take the SBK shuttle bus to Kjerag Parkering.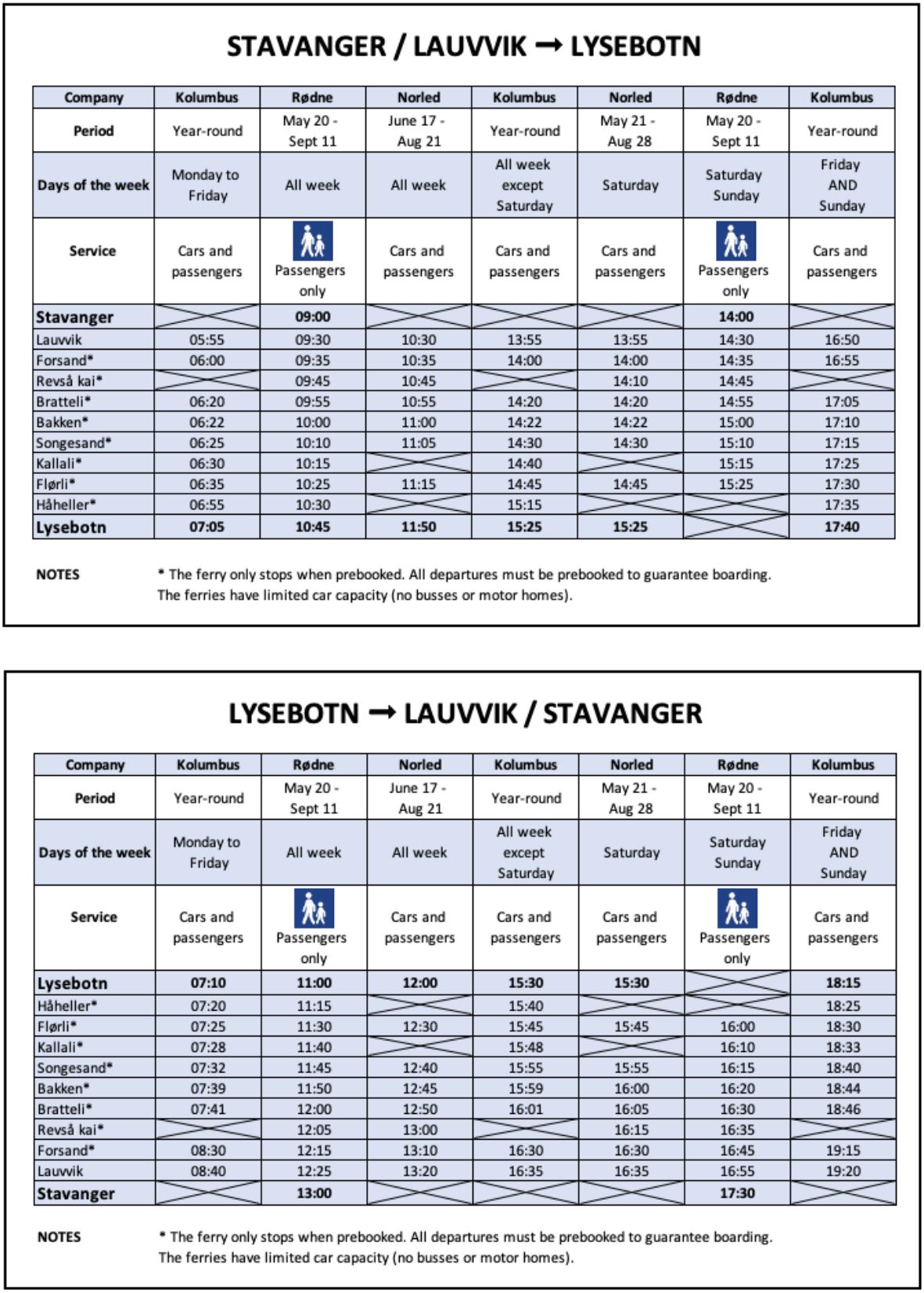 Do like Tom Cruise in Mission Impossible. 
Hike to Preikestolen and experience the amazing views first hand.
This is a mission very much possible...