guided adventures
Explore the iconic natural wonders of Norway together with a local and experienced guide! We offer guided hikes to Preikestolen, Kjerag and other mountain tops
BROWSE ALL OUR GUIDED HIKES TO PREIKESTOLEN
Choose one of several amazing and unique tours, and visit the most iconic formation in Norway! Preikestolen, or Pulpit Rock, is an impressive cliff looming 604 meters (1981ft) above Lysefjorden. Hundreds of thousands visit every year, but we know how to avoid them, at any season of the year!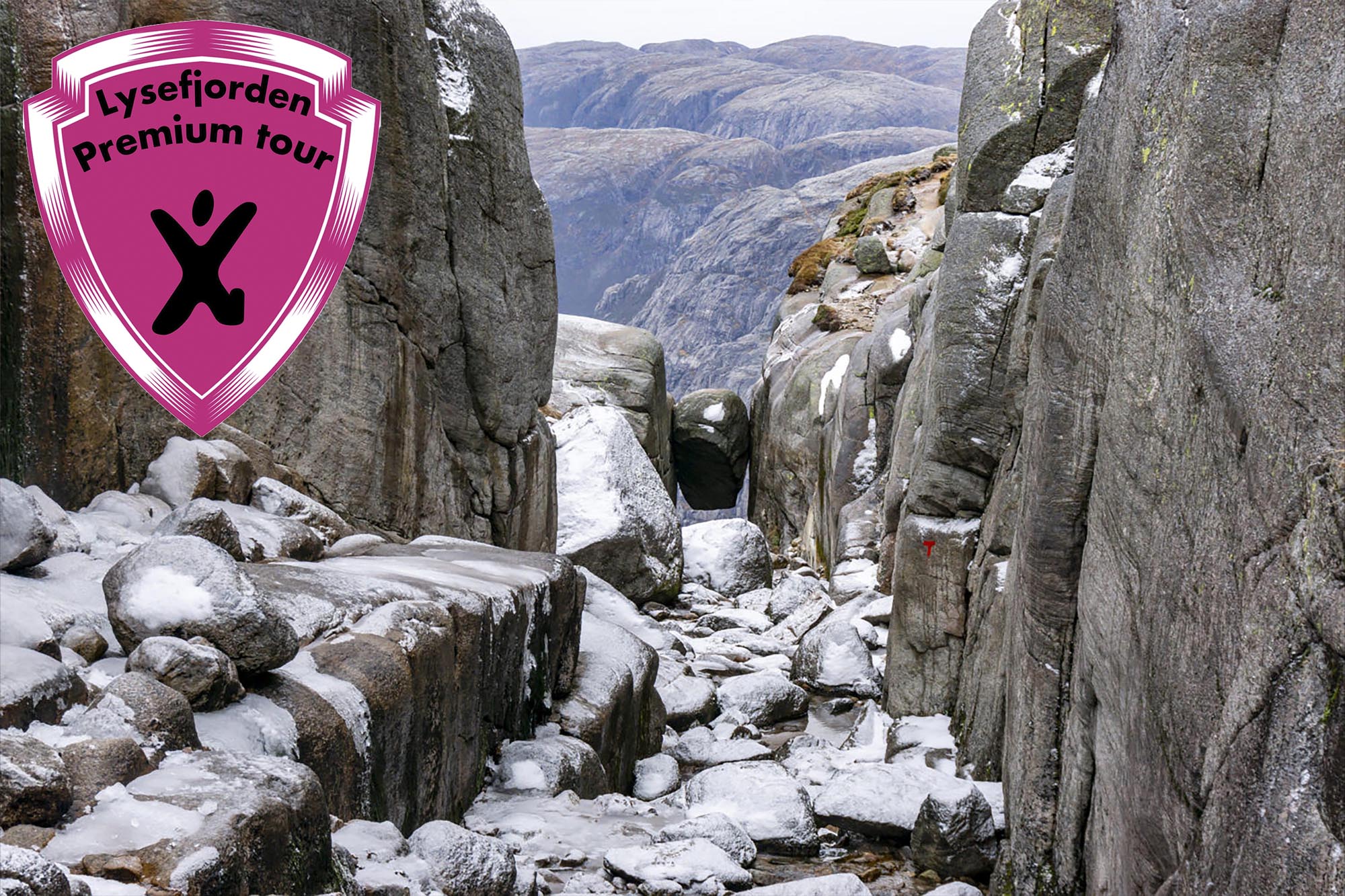 BROWSE ALL OUR GUIDED HIKES TO KJERAG
The mountain massif Kjerag is wild and stunning, and reachable most of the year! Kjeragbolten (The Kjerag Bolt) sits wedged in a crack 984m (3228ft) above Lysefjorden. We can show you how to safely stand on the boulder, and where the best lunch spot is, away from the crowds!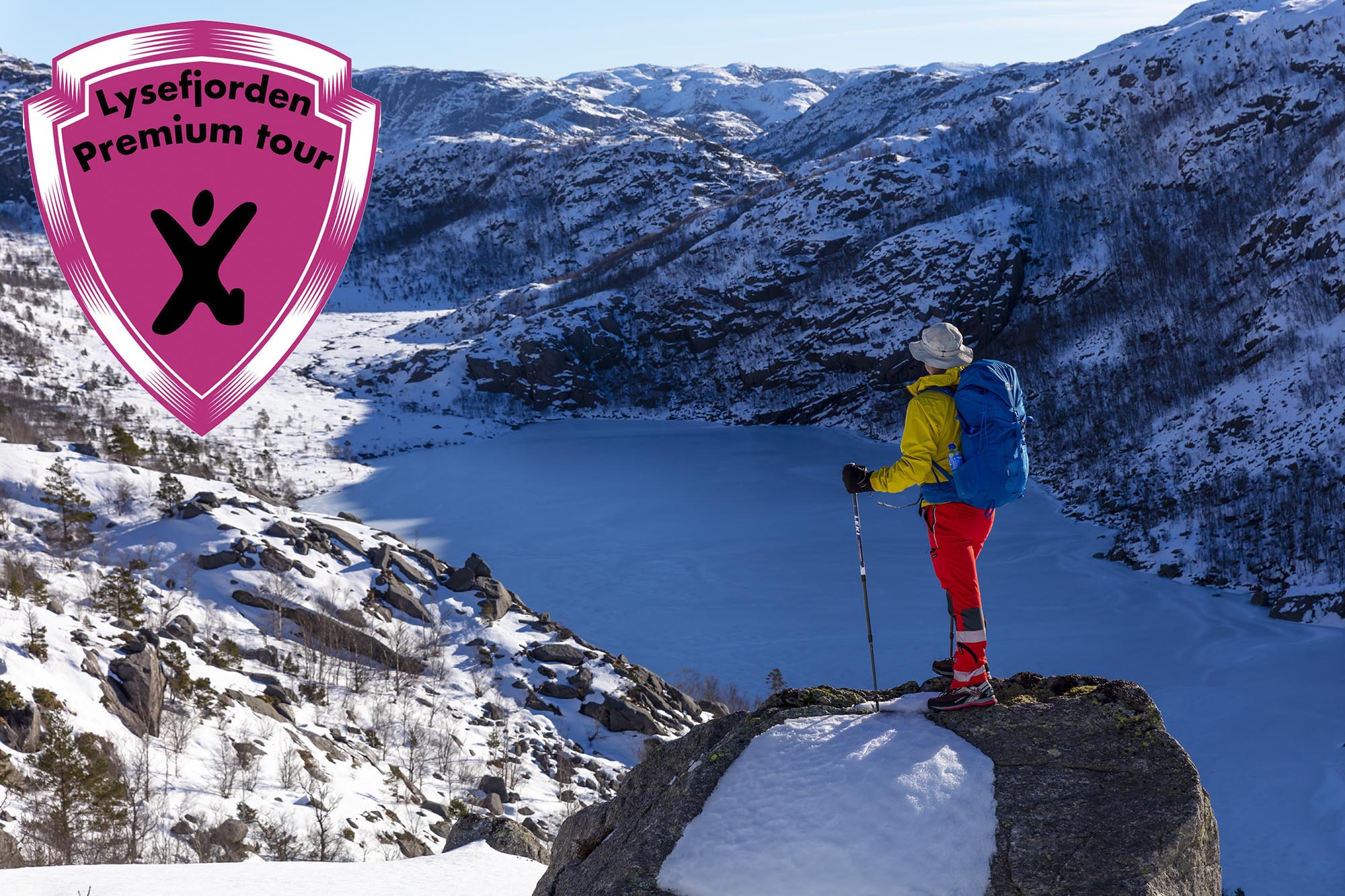 BROWSE ALL OUR OTHER GREAT HIKES
Our experienced guides have guided thousands of tourists to the breathtaking mountain tops of Lysefjorden. We have a selection of hikes to do, at almost any level of skill and endurance. In addition, you can book a private tour for your colleagues, family or group of friends which can be tailored to your desires!

Born just outside of Stavanger on the island of Hundvåg, Erlend is a true native to our beautiful region. Since he was a little boy, he has been fascinated by anything that moves and grows in nature. "As a child I was happy if you gave me a bucket at the beach and let me be off on my own to explore."
Erlend's fascination with living things grew with time, and eventually lead him to study the natural world at university, after serving his obligatory year in the military. Between 2006 and 2011, he attended NTNU – The Norwegian University of Science and Technology, in Trondheim. He earned a bachelor's degree in biology and a master's degree in ethology, which is the study of behavior from an evolutionary perspective.  
After graduating, Erlend worked as a substitute teacher for a few years before becoming a photographer at Jotunheimen national park, north-east of the city of Bergen. "This galvanised my desire for a job where I could be out in nature." Late in 2015, Erlend joined a small guiding company, taking people into the mountains. This was a job that would allow him to actively work with both of his passions: photography and the natural world.  Though that small company would close business after SARS-Cov2 impacted the world, Erlend could not see himself doing anything else for a living. He joined us at Explore Lysefjorden in late 2021, bringing years of experience and know-how with him. So, even though we are recent arrivals on the guiding stage of fjord-Norway, you will be in good hands if you book a hike with us!

Today, besides guiding guests from all over the world, Erlend's main areas of responsibility are back-office functionality, photo editing and booking management. The hike Erlend arguably most enjoys to guide on is Preikestolen at sunrise. "Hiking in the quiet of night is magic. Twilight gives way to dawn as you arrive at Preikestolen, and you're left standing there: at the edge of a new day, and at the edge of the world." 
Erlend also has a lovely border collie named Balder, and the two are almost unseparable. You will often see this handsome dog on our Instagram feed!
MEET THE GUIDE PUP: BALDER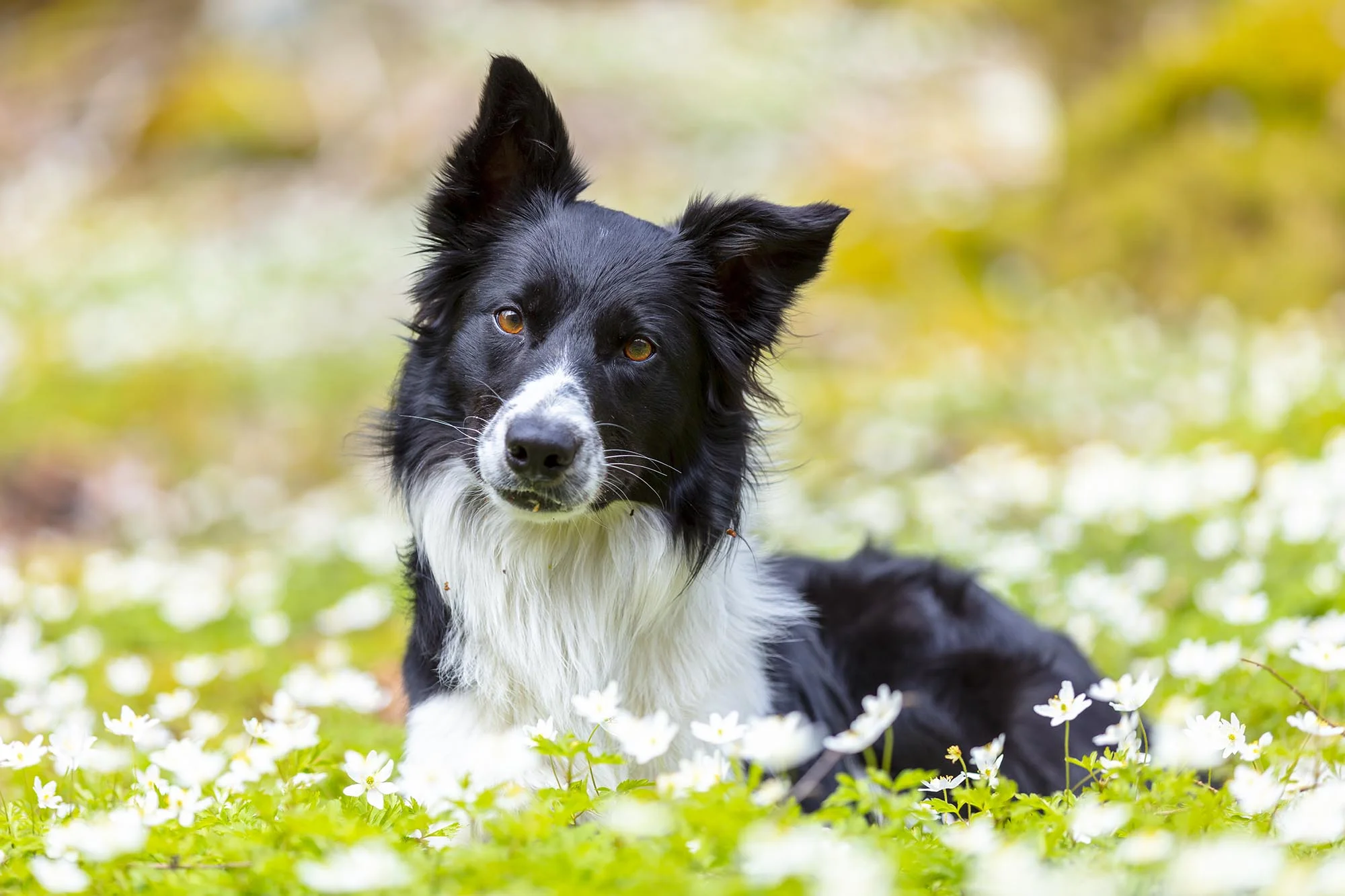 Balder is Erlend's trusty companion. Born on a farm in Vikeså, he descends from a proud family of prize winning sheepdogs. Although his siblings quickly discovered the instinct to herd (something farmers refer to as "waking up"), little Balder didn't seem all that excited to live the life of a sheepdog. Balder just wanted to play and cuddle. He was thus the last pup to be sold, despite his robust frame when young.
Erlend bought Balder the same day he found the advertisement about pups for sale, and the two have been inseperable since. The cuddly border collie is a testament to his species: playful and sweet; silly yet brilliant. And, of course, more giving of love than any person deserves. If any dog has ever earned the title "Man's Best Friend", it is Balder.
Erlend sometimes brings Balder for guided hikes (if every guest gives the okay), and if you want, he can perhaps join yours! Ask us about him, if you want to meet him!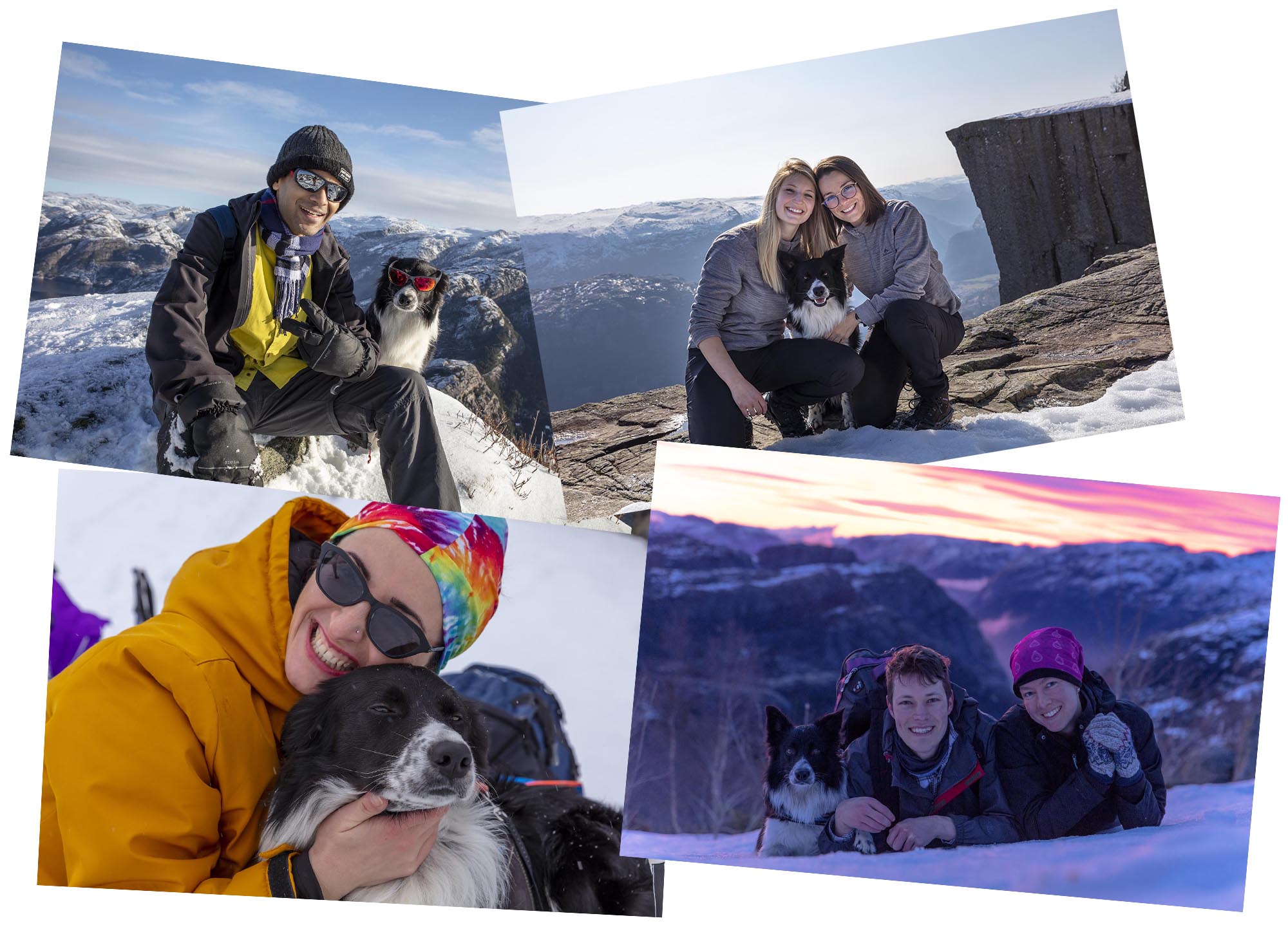 WELCOME TO LYSEFJORDEN!
Norway is a land of fjords! Valleys were carved by glaciers long ago and are now flooded by the ocean. Lysefjorden is one of the most beautiful fjords, and is located less than an hour's drive from Stavanger in Norway.
We offer different guided hikes with an experienced, friendly, and local nature guide. Depending on your time and budget, your experience can be custom tailored to your desires. The tours are designed with safety in mind, and with the goal of connecting people to the culture, nature, and history, of this mountain wilderness.
We take care of the transportation and logistics, offer clothes and equipment to rent, and provide the option of purchasing high-quality photos taken on the hike.
NEED ACCOMMODATIONS?
If you want to avoid the hectic city life and get a good night's sleep surrounded by nature and stunning scenery, we recommend the following accommodations:
– Gøysa Gard – An authentic farm in a small village, with a stunning view of Lysefjorden. The history of this place is rich and deep, going back as far as early Bronze age settlements. There have been people living on this location for thousands of years, and when you get here, you will understand why.
– Preikestolen Basecamp – Their Mountain Lodge offers hotel standard rooms, while Preikestolhytta offers guests rustic cabin charm. There's also Hikers' Camp, their glamping alternative. That's an exciting alternative for children of all ages. You can also sleep under the stars at the lakeside WaterCamp.
Gøysa Gard
Live on a traditional norwegian farm with panorama view over Lysefjorden, and close to Preikestolen, Kjerag and Flørli. At Gøysa Gard we can accommodate 21 persons divided into 3 comfortable and well equipped apartments. This is the perfect place to stay to explore Lysefjorden and the Stavanger region  
KAYAKING & SUP
Explore various adventures with kayaks and SUP in and around Lysefjorden. Choose from several different excursions and trips to suit your needs.
Daily tours at 11:00 & 14:00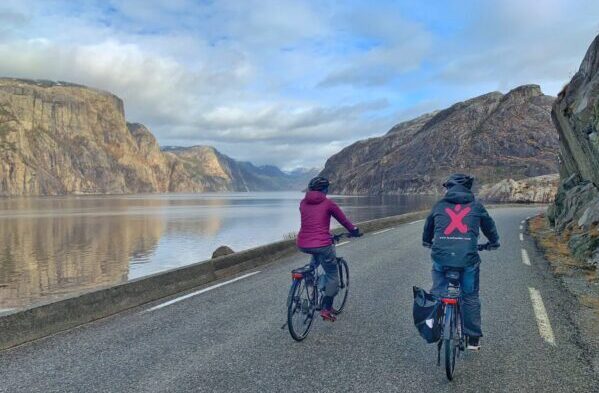 BIKE RENTAL / E-BIKES
We have e-bikes and traditional bikes for rent. This is a eco-friendly, comfortable and fun way to explore the areas around Lysefjorden. Our bikes are stationed at Gøysa Gard in Lysefjorden.

Stavanger is normally a place where you end up before, after or during your visit in Lysefjorden. Here is some exciting activities for you there.
Pictures from our guests' experiences, inspiring views of our stunning nature, and other fun stuff!
CHECK OUT OUR VIDEOS ON YOUTUBE