Welcome to the most spectacular hiking festival in Norway!
Come and discover the epic hikes in one of the world's most beautiful fjords: Lysefjorden. Widely praised as one of the world's most spectacular fjords, home of iconic natural wonders Preikestolen, Kjerag and Flørli 4444.
The festival is a collaboration between the different activity providers in Lysefjorden, Stavanger Tourist Association and Lysefjorden Development (Lysefjorden Utvikling).
Come take a hike with us!
Here is the hikes that has been prepared for you:
(links are only in Norwegian, contact Lysefjorden Utvikling at aashild(at)visitlysefjorden.no, if you have any questions)
---
Lysefjord Triple: Preikestolen (Pulpit rock), Flørli, and Kjerag

14.09 – 16.09
Stavanger tourist association invites you for a guided tour to show you the three major attractions around Lysefjorden on a long weekend. This is a long and challenging hike – but a truly unique nature experience!
---
Guided hike with STF: From "Skåpet" to "Flørli"

15.09 16:00 to 16.09 20:00
Join Stavanger tourist association on a guided tour from Vinddalen to the New "Skåpet", over the mountain to the super-idyllic village of Flørli!
---
Guided kayaking in Lysefjorden

14.09 10:00 to 16.09 14:00
Join the "Fjordexpedition" on a guided daytrip with kayak in Lysefjorden. The trip starts from Forsand and continues into Lysefjorden. The tour is on, Friday, Saturday and Sunday.
---
Guided hike with Stavanger tourist association: Kjerag – Kaldhålå – Kongestien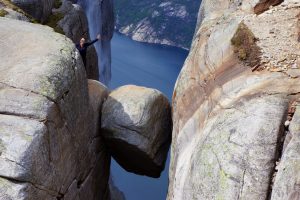 14.09 16:00 to 16.09 20:00
Join us to Lysebotn Tourist-association-cabin and get up on the iconic Kjerag. We travel in by speedboat on Friday 14th afternoon, and walking from Øygardsstøl to Kjeragbolten on Saturday and exploring Lysebotn on Sunday. This is a copious trip with focus on good food and storytelling.
---
Track running trip from Flørli to Kjerag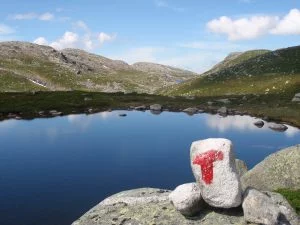 14.09 16:00 to 16.09 20:00
Join us on a long and spectacular race from Flørli to Lysebotn through Kjerag. The tour ends with an imaginative evening at Lysefjorden Tourist Lodge during the Lysefjord Hiking Festival.
---
Meet the locals!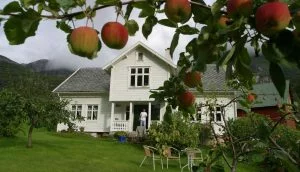 14.09 & 15.09 at Hauane Bed & Breakfast.
12:00 and 15:00 each day.
Join a cultural historical hiking trip in Lysebotn with the local Kjell Jostein Lyse!
---
Get – together for all hikers in Lysebotn Saturday evening!
15.09 19:00-24:00
Whether you have walked yourself or you have participated in one of the community tours, you will be invited to a social party night with barbecue buffet and live music in Lysebotn Saturday night!
---
Experience Bakken Gård – a gem right above the Lysefjord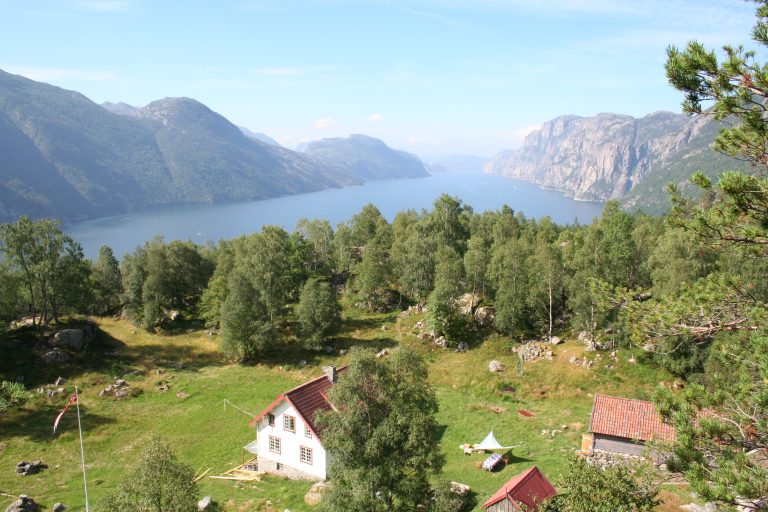 16.09 13:00-18:00
The hiking festival ends with a trip together to the mountain farm Bakken in Lysefjorden! Here you will hear about "Pilt-Ola", and it will be live music and barbecue!
---

Fjordjumping – Explore the Lysefjord on your own!
14.09 09:00 and 16.09 21:00
The Tourist-ferry offers a fjord-jumping ticket for all hikers! Jump on and off as much as you like with the same ticket! Ticket can only be booked onboard.